"On the Road Again" by N&J
Nevada/Utah (Sep 2-5/13) – N&J's first day away from Burning Man was spent mostly on cleaning the dust from Gizmo & themselves…. it has found its way into every nook & cranny. The only thing that neutralizes the dust is vinegar… Costco size! Traveling south from Black Rock Desert NV found 'Indian Tacos' and a car wash for $10… a bargain for sure, Giz looks great… Ended up at Pyramid Lake on the Paiute Tribe Reservation. The cost to stay the night was only $9!!! The most beautiful salt lake in the world, dove in and thought they had died, it was so nice to be able to swim. Exhausted, the salt in the water kept them buoyant.
click on pic to enlarge – right/left arrow to scroll thru the gallery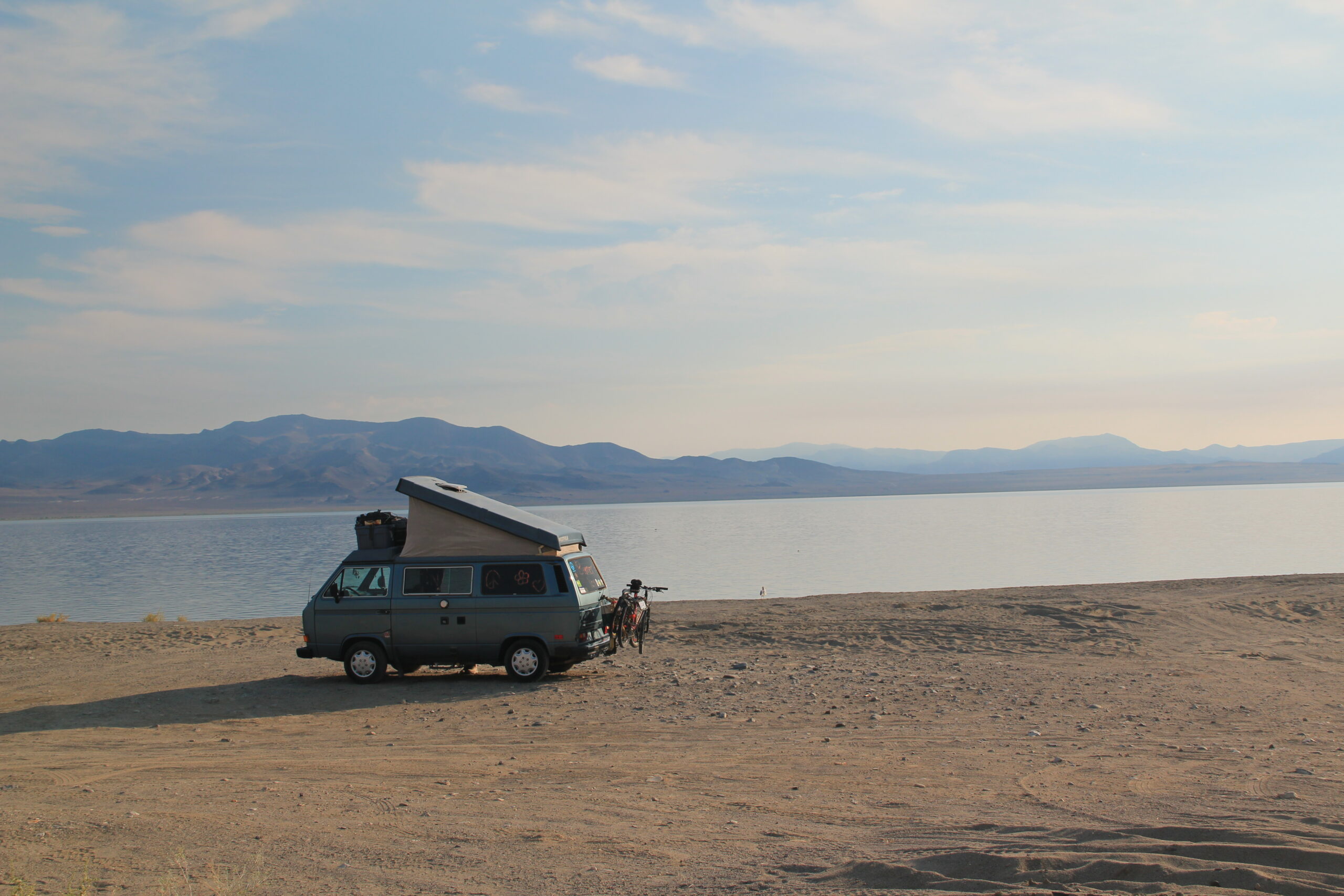 Reno seems a far cry from the extravagant lights and shows of Las Vegas (where N grew up). The small city was feeling a bit 'tired and old' so decided to carry on to Carson City NV, where N&J visited the State Governor's house (apparently he wasn't home, knocked on door… no answer).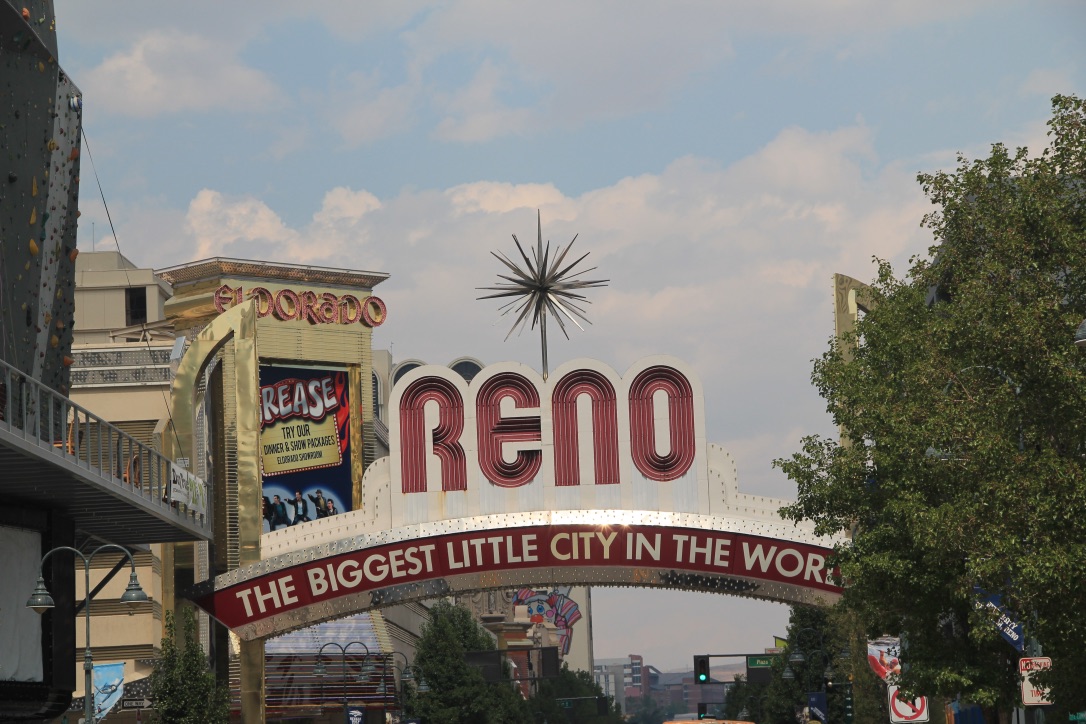 Needing a place to hang their hats for the night found a quiet pull-out at Washoe Lake and had a restful sleep with no rangers banging on the van door telling them to move along. The next morning was found exploring the historical streets of Virginia City NV. Just like out of an old western… gun-touting cowboys and wooden sidewalks.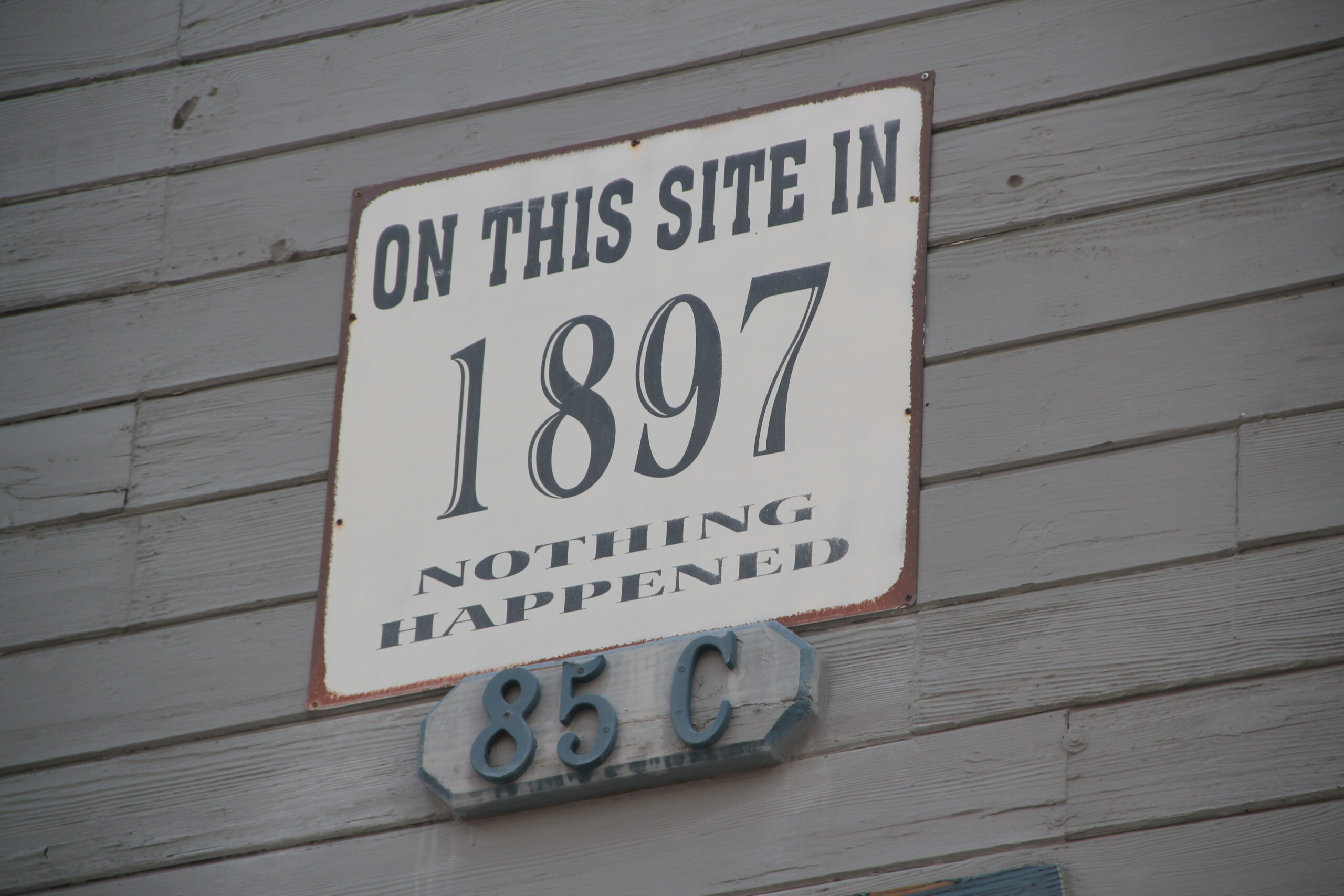 Taking highway I80 towards Salt Lake City UT, N&J had to pull over and stay in a rest stop at Battle Mountain because the sky decided to unleash an electrical storm that would rival any storm chaser's top ten list. Seriously scared, pulled in seeking refuge only to find out that the storm was heading right towards them. Not being able to move they experienced lightening in the sky above their heads accompanied by torrential downpour. Finally, the storm abated and they were able to get some sleep.
Next day cruising along at 'Gizmo speed', N&J came across a broken down car and pulled over to offer assistance only to discover that a very elderly couple in their 90's had a flat tire and are attempting to change it themselves!!! The gentleman has only one eye that he is able to see out of, the lady has had a previous stroke and is unable to use her right arm and her left arm is compromised as well. J was able to quickly change the tire while N replenished their drinking water and they had them back on the road in no time, driving on their tiny 'emergency' spare tire (limited speed) they were way ahead of N&J and YIKES!!! were passing other vehicles. N&J held back thinking that they may have to rescue them again, but never saw them again along the way, but happy to have been able to help them out. Laughed wondering what they thought 'Burning Van' might have meant.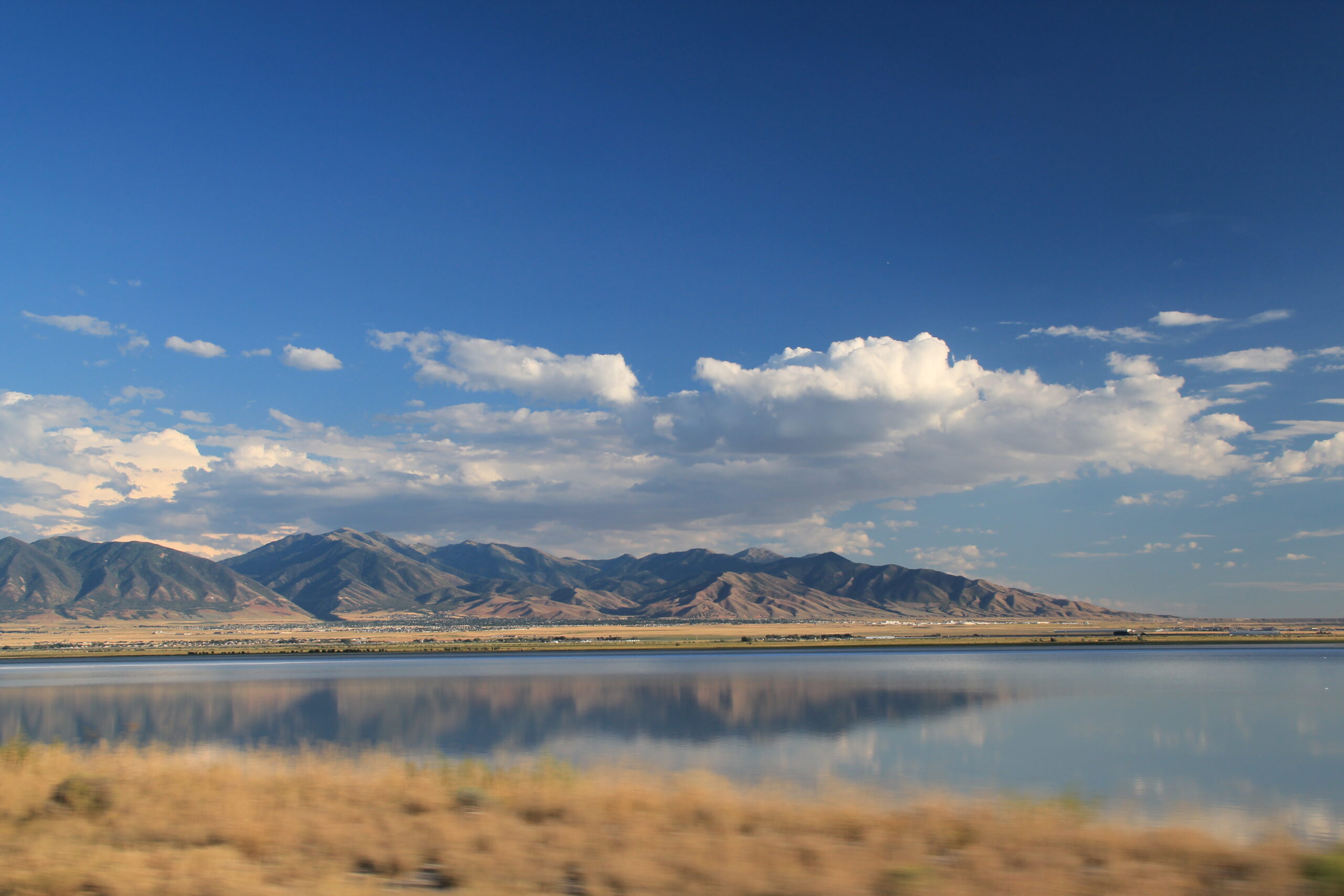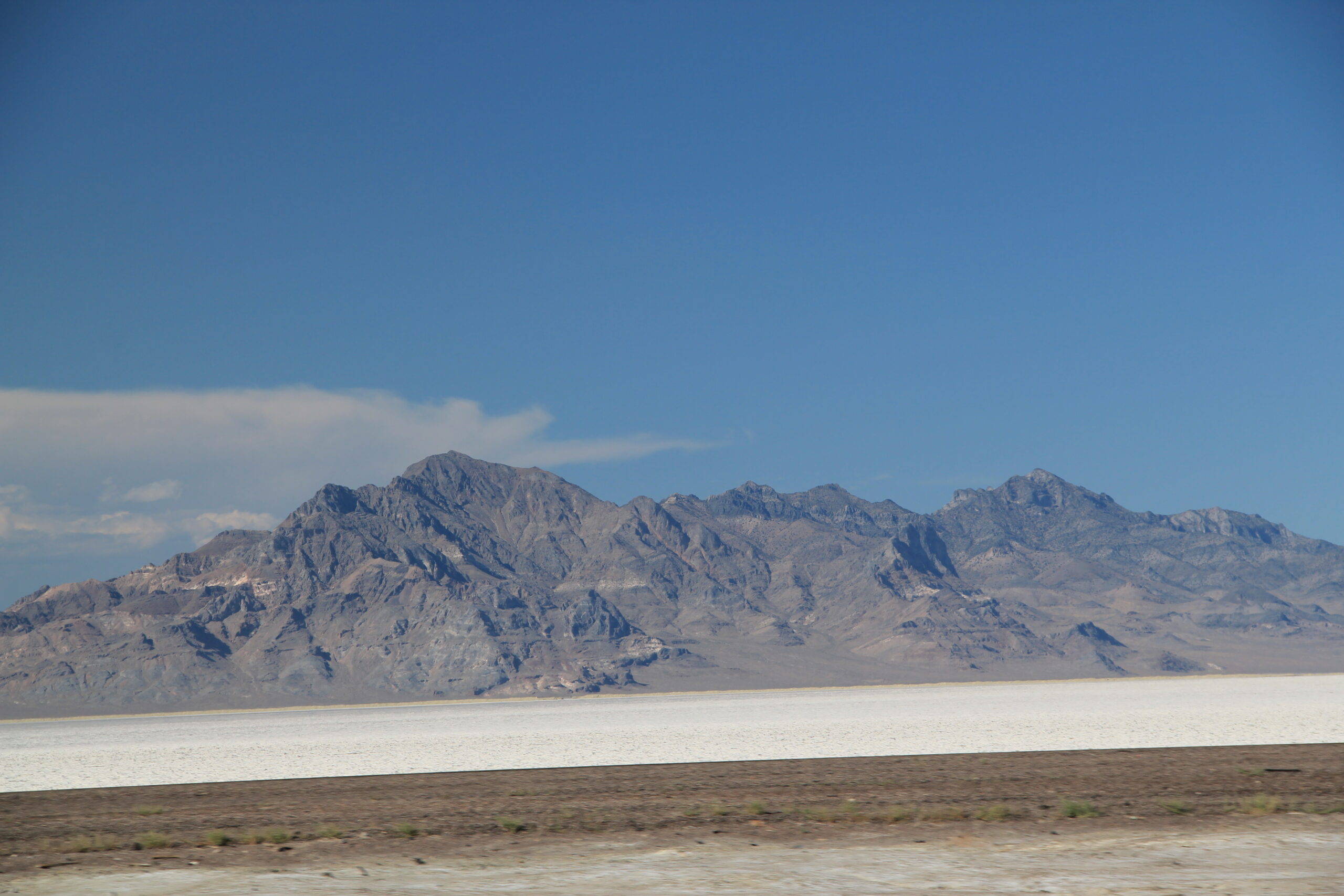 Arriving in Salt Lake City late in the evening, had a change of heart and decided to head south to Moab, UT the following day. An overnight stop at a 24 hr Walmart parking lot (Walmart is good for something) with delivery trucks coming and going… managed to get a good night sleep.
---