"la vie est douce comme le sirop d'erable" by N&J
Mont-Joli, QC (Sep 08/19) – N&J's cross country trip would be incomplete without a visit to friends Rick & Judy. Long term Whistler locals who it seems everyone knows and could always be guaranteed to be enjoying 'apres' somewhere in the village after a day of skiing bliss. Having left Whistler 2 years ago, they currently live in the quaint village of St. Lazare, QC on almost 9 acres that has a fabulous french-style farmhouse, complete with a barn (for their two horses), riding ring, numerous trails & a sugar shack.
click on pic to enlarge – right/left arrow to scroll thru the gallery
Like stepping back in time or perhaps onto a movie set, N&J were in awe of the maple harvesting quarters and its machinery required to process the liquid goodness. Rick explaining that he had no idea what to do so he YouTubed it! The romance of maple syrup farming swimming through N&J's heads, even gulping at times dreaming of that sweet sensation. Rick snaps them back to reality with the description of each spring, trudging out into the snow on usually a cold sunny day to tap some of the trees on the farm, hanging a bucket off the spout which need to be dumped and returned every couple of hours, sitting in the shack for 3 weeks watching liquid boil. N&J smiled knowingly to one another as they both thought "we love hard work but we know they sell excellent Quebec maple syrup just down the road from the house".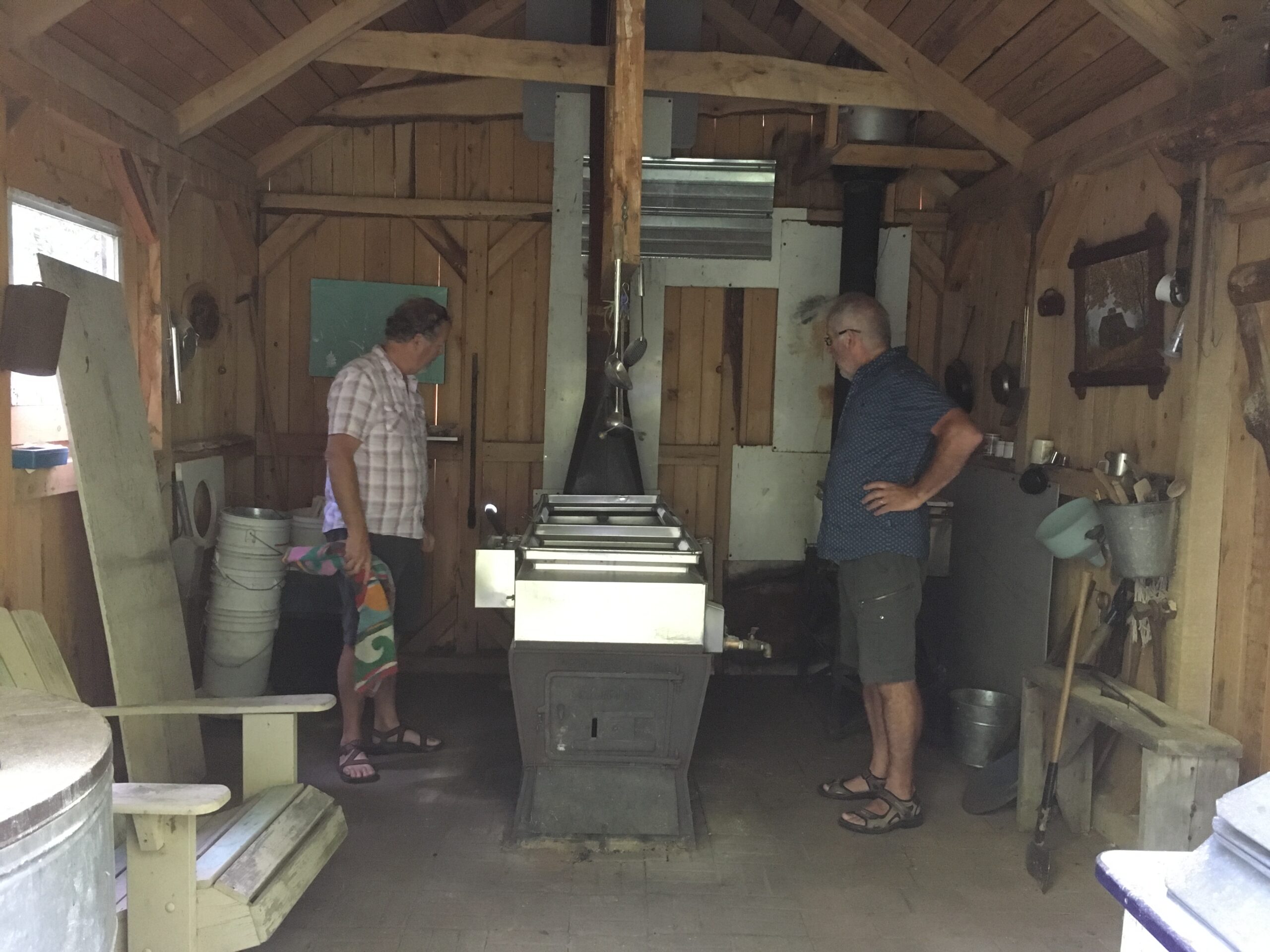 It was wonderful to experience the Quebec forest & countryside in such beautiful surroundings. THX R&J!!!
On a side trip, the four set out to visit Montreal's Jean Talon Market, this massive outdoor market was a visual & gastronomic treat. It was incredible the vast selection of produce, meat, cheese… all grown locally in Quebec and at a fraction of the cost of Whistler. Traffic in/out of Montreal was NOT a treat, insane. The evening brought them to Smoked Meat Pete's restaurant in Pincourt where blues music is played live everyday… nice atmosphere with great poutine, famous Montreal smoked meat sandwiches and maple BBQ ribs and of course pitchers of Quebec beer!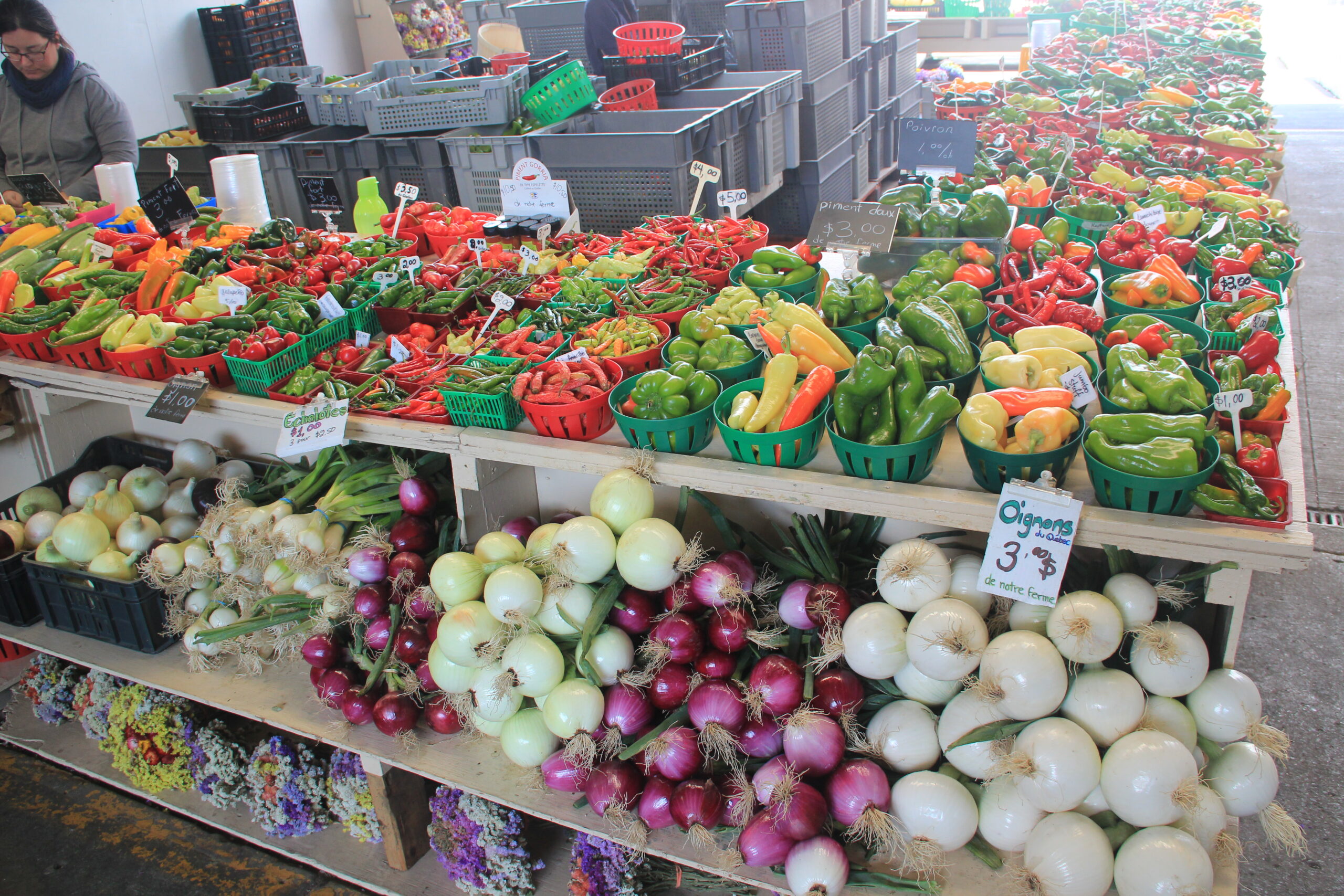 It has been said by some that the 'Quebecoise' are not the friendliest people, so much so that some say they would never return. There is some truth to that statement but this is not a hard and fast rule. The level of engagement from the locals primarily depends on the setting. Those in campgrounds and rest stops share a commonality that organically brings people together with a shared direction. Servers showing their hospitality after meeting these two travelers with curiosity and connecting through 'broken english', once it is apparent speaking french to N&J is futile. Most are excited to experience the journey through stories shared.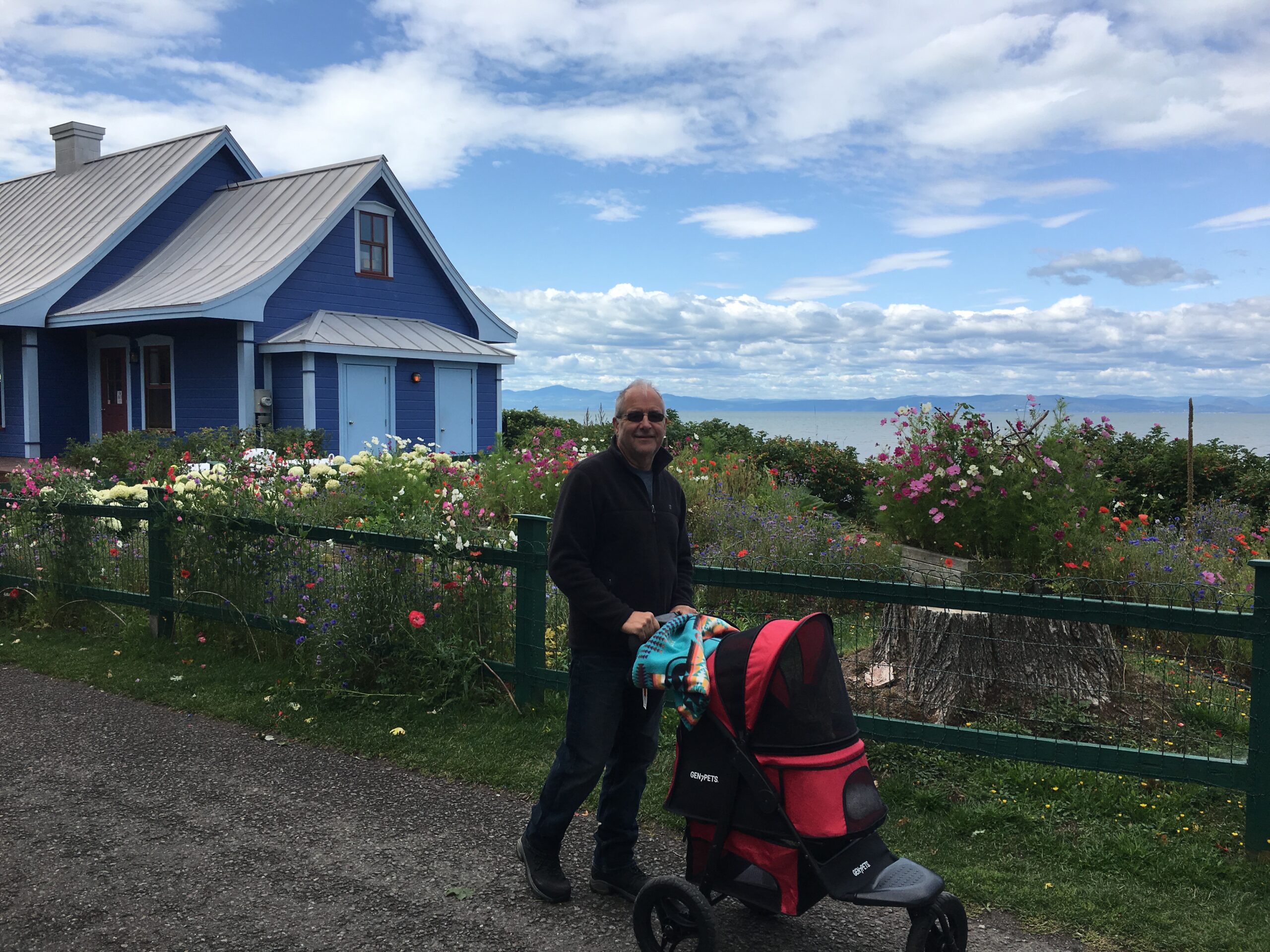 Along the way N&J have stayed in various campgrounds (at a dear price), but it is favoured to stay 'freestyle', in rest areas. So far these overnight stops have been wonderful, along the shores of the St. Lawrence River, great vistas, safe and quiet locations.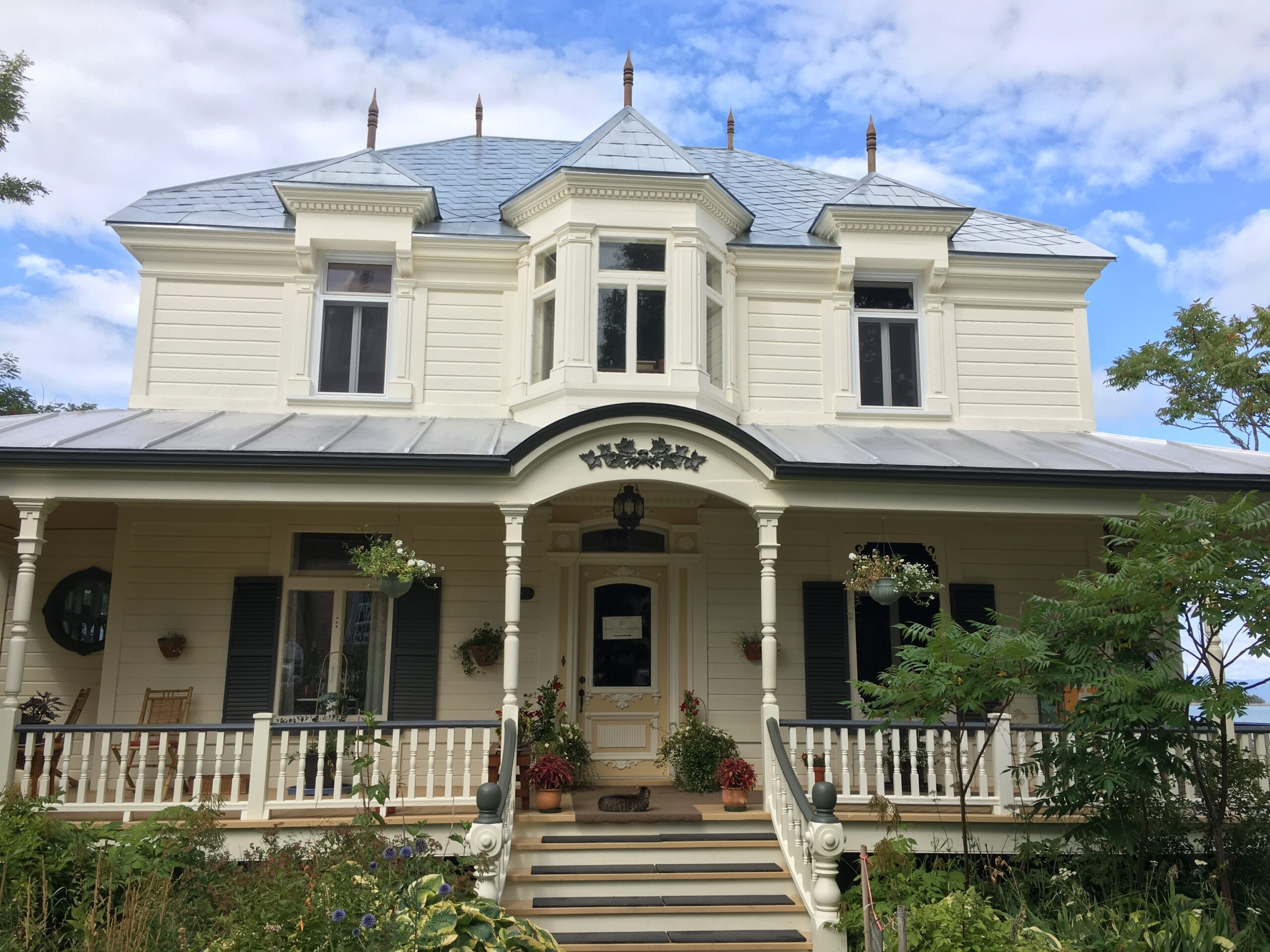 Following Hwy 132 (as suggested by TripAdvisor), which hugs the river, has been a perfect way to enjoy the Quebec countryside. Quaint villages with homes as old as the 1680's dot the wayside, stone Roman Catholic churches with huge steeples in every township, houses line the street closely. One such town Kamouraska, was where N&J stopped to enjoy a Sunday Brunch at Bistro Cote. In a beautiful french farmhouse where dish after dish to be explored and deconstructed by the pair not knowing what they were eating at times. All was superb and in traditional French fashion, the meal was spread out over two hours.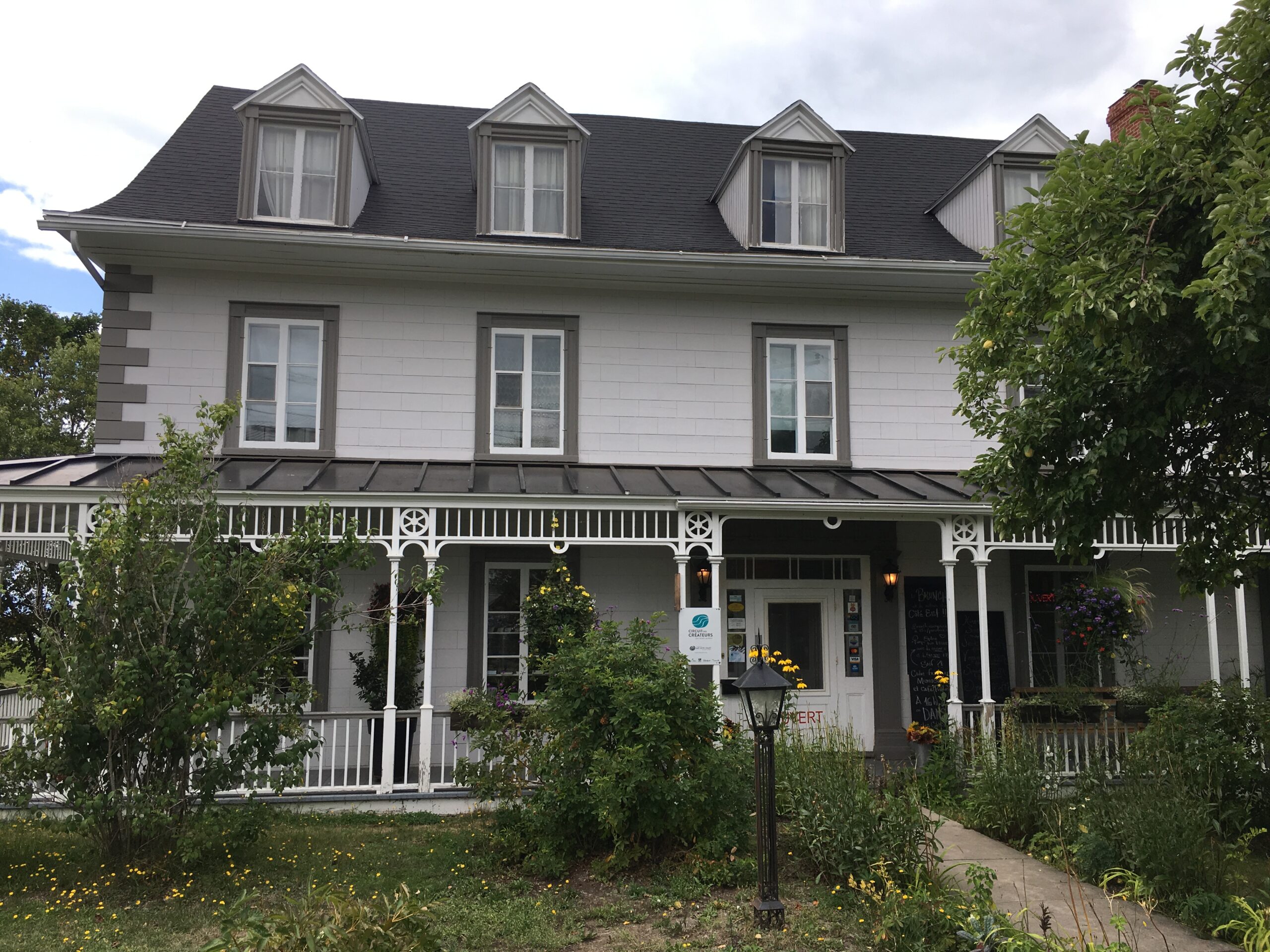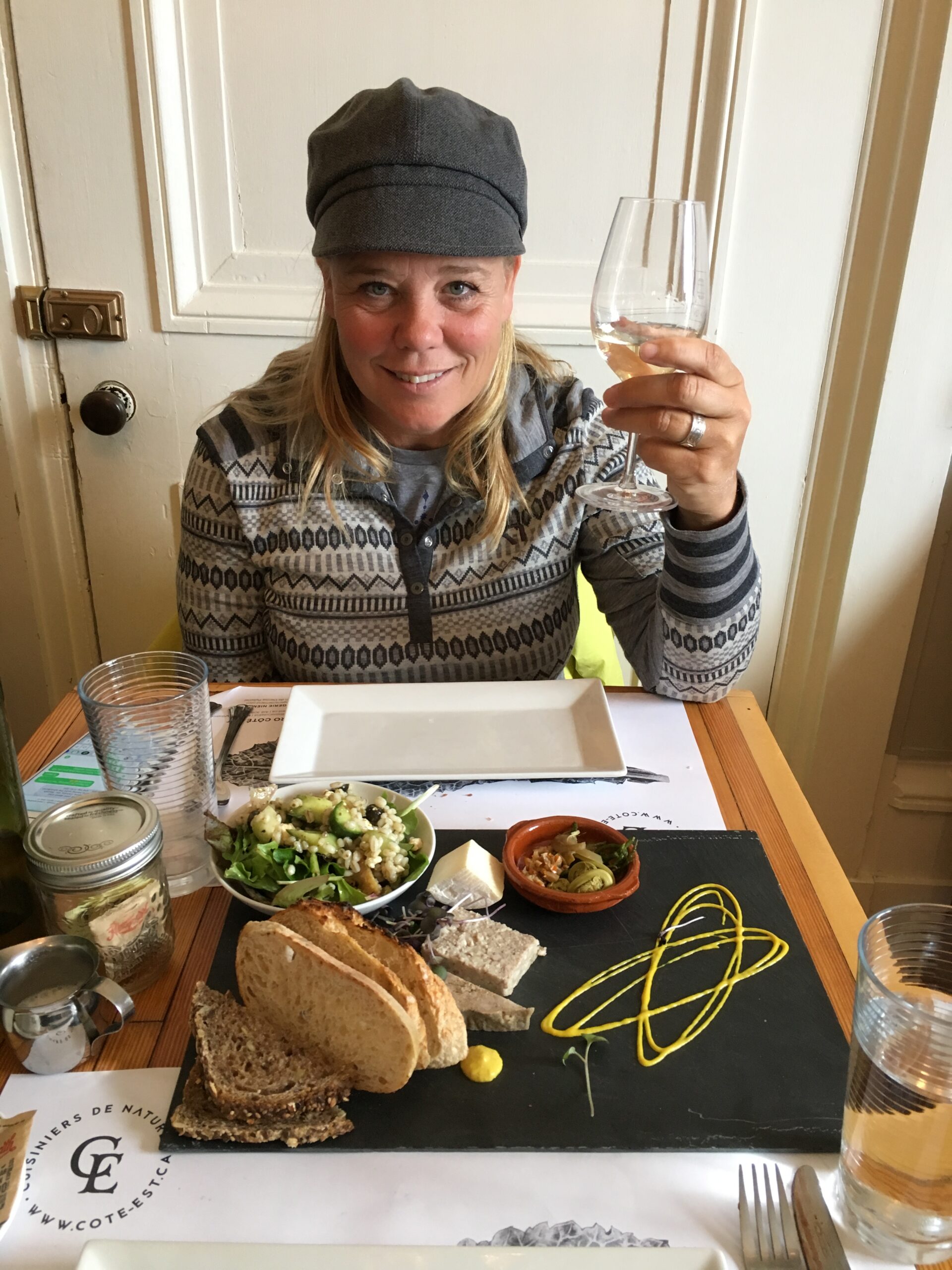 What seems to be the last night before entering New Brunswick, N&J stopped at a riverside campground. The orange sun dipping down into the expansive St. Lawrence rRiver that looks more like an ocean with swells and whitecaps was stunning. Jesse seems to be smitten with another traveling cat next door, a fluffy female ginger who also walks on a leash. Tails up with a little curl at the end they engage with each other along the banks of the river only momentarily, before going their separate ways as the winds pick up and darkness sets in. Retiring for the night all that can be heard is 'cat talk' coming from the windshield area (behind the privacy curtain) where the two cats can see each other from their camper vans… it may be a long night (meow, chirp, chirp) 🙂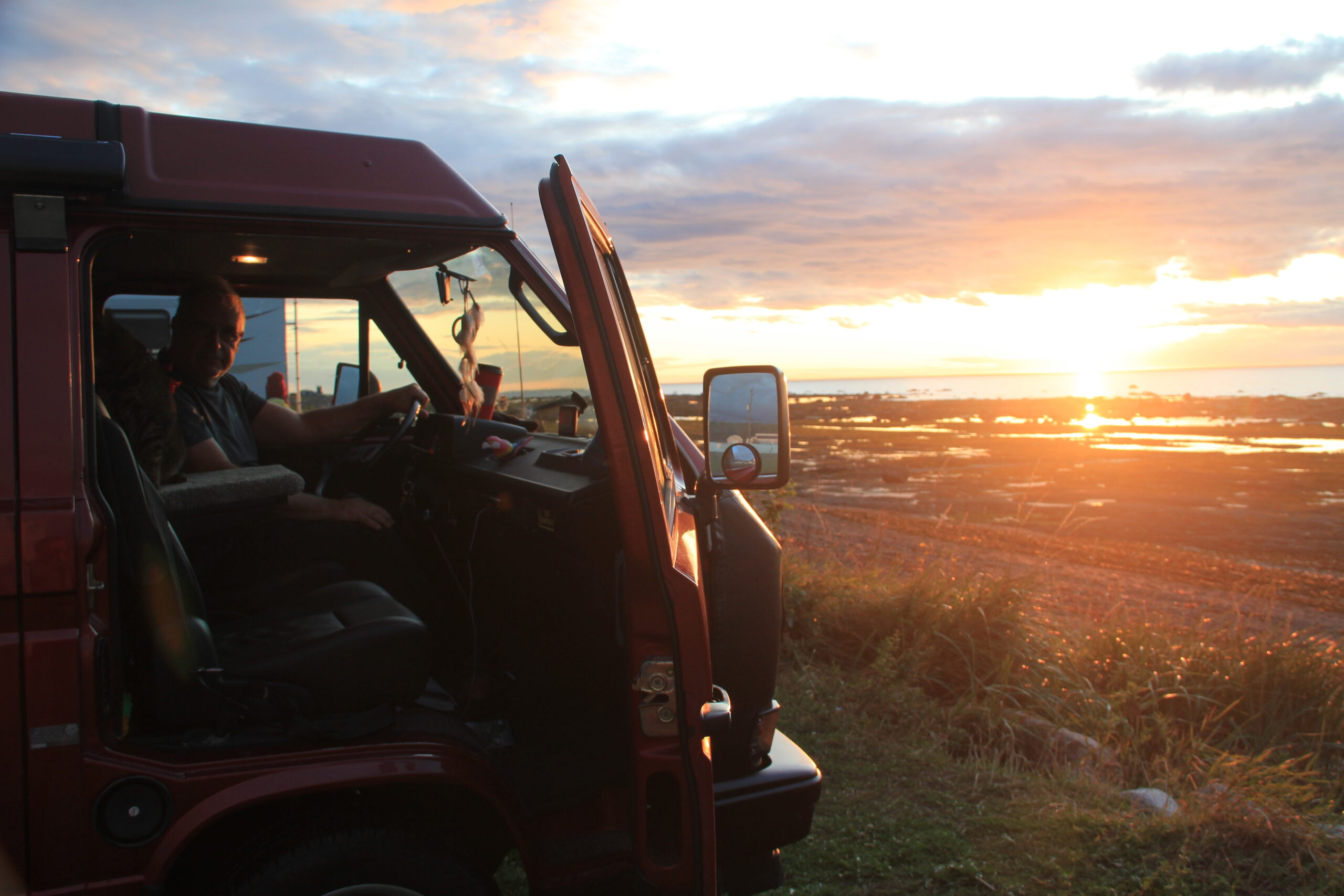 …the end of another peaceful day of exploring Quebec.
---