"Three Provinces in as Many Days" by N&J
Pictou, NS (Sep 11/19) – Upon deeper reflection after leaving Quebec, left N&J with an impression of a class of perfectionism; honour and pride of belongings and property. Each township showcasing finely manicured homes & properties, without a fault, massive expanses of carefully mowed lawns, perfectly happy flowers, nothing out of place. Driving the secondary roads allowed N&J to witness the Quebec countryside at a leisurely pace, in "Hobbes style"… to see up close what rural life is like in 'la belle province', the slow pace, the quiet beauty and relaxing nature of it all.
click on pic to enlarge – right/left arrow to scroll thru the gallery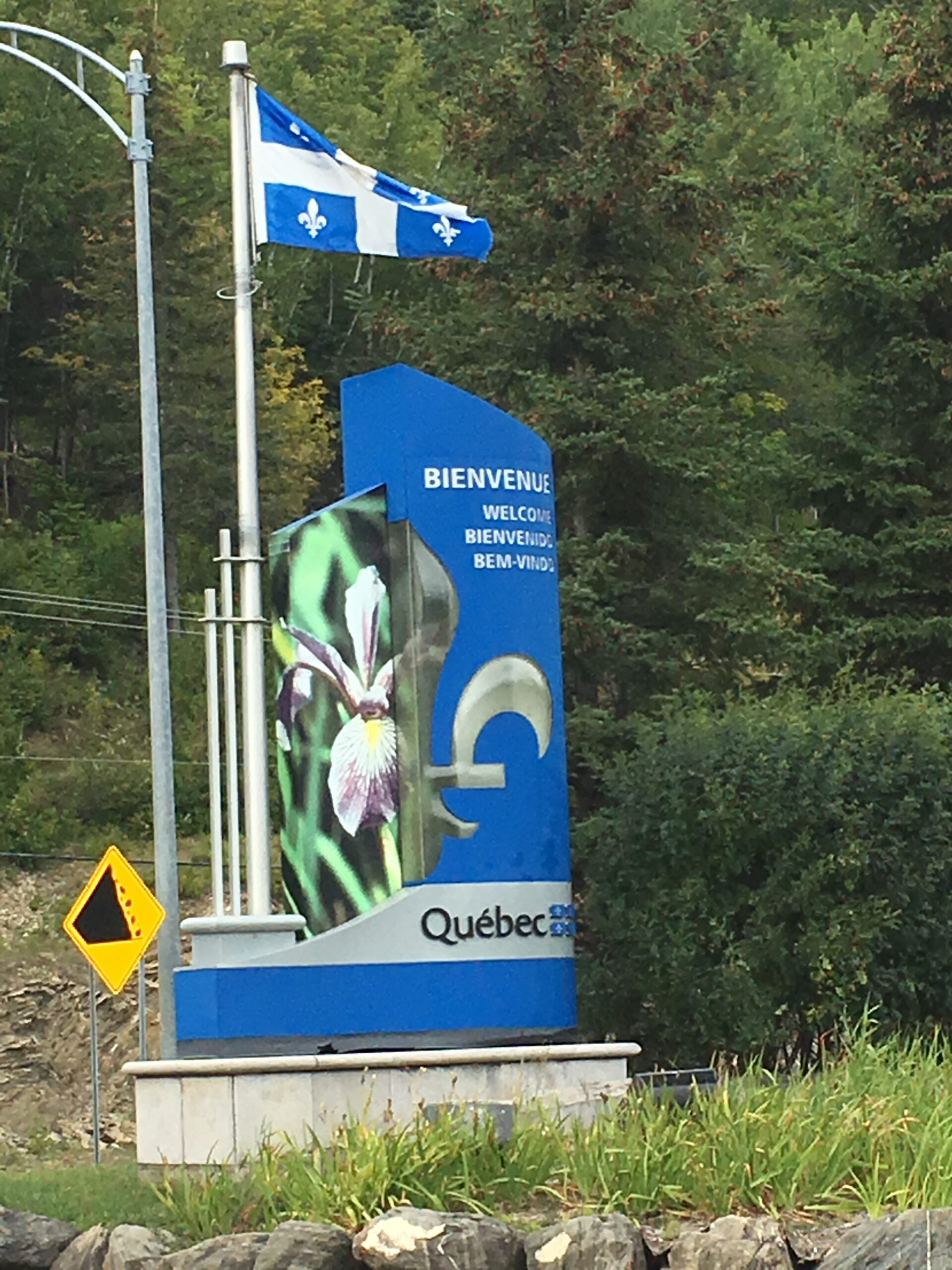 While leaving the Gaspe Peninsula of Quebec the geography started to revert back to a few more evergreen tree species, thus explaining the increased forestry options (timber & pulp). Another change was the 'red soil' to be seen everywhere, not just a Prince Edward Island (PEI) characteristic but everywhere in the region overall.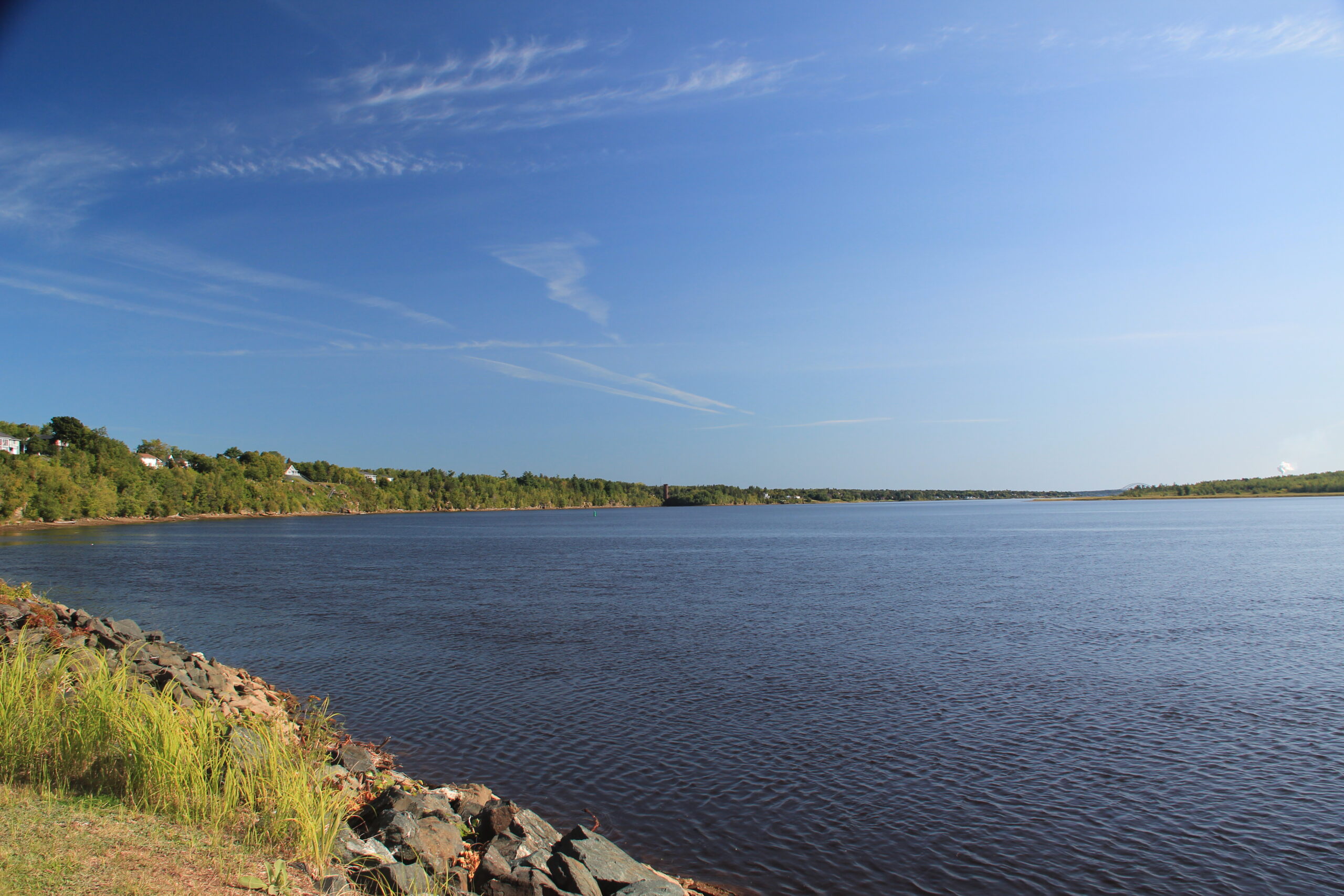 Upon entering New Brunswick it becomes apparent that this province is officially bilingual (the only province in Canada), whereas Quebec is officially one language (can you guess which one???). Having signage with both english & french made the task of deciphering road signs easier, albeit in Quebec you tend to learn the french language faster… sort of 'baptism by fire'.
Friendly skies… the sun shone and the warmth felt on the skin welcomed N&J to their first stop in New Brunswick while it was immediately apparent that the locals were overrun with curiosity and excitement to speak to this traveling trio. Not sure of what is attracting this vibrantly friendly folk to them (the van, out of town license plates, Jesse in the window, or maybe some crazy antics that N&J have been up to) they welcomed conversation with equally matched enthusiasm. The happiest people by far on this whole trip! Many just wanting to say "hi", pet Jesse, hear about the travels and wish safety and blessings on the journey. New Brunswick at heart, earning it's brownie points!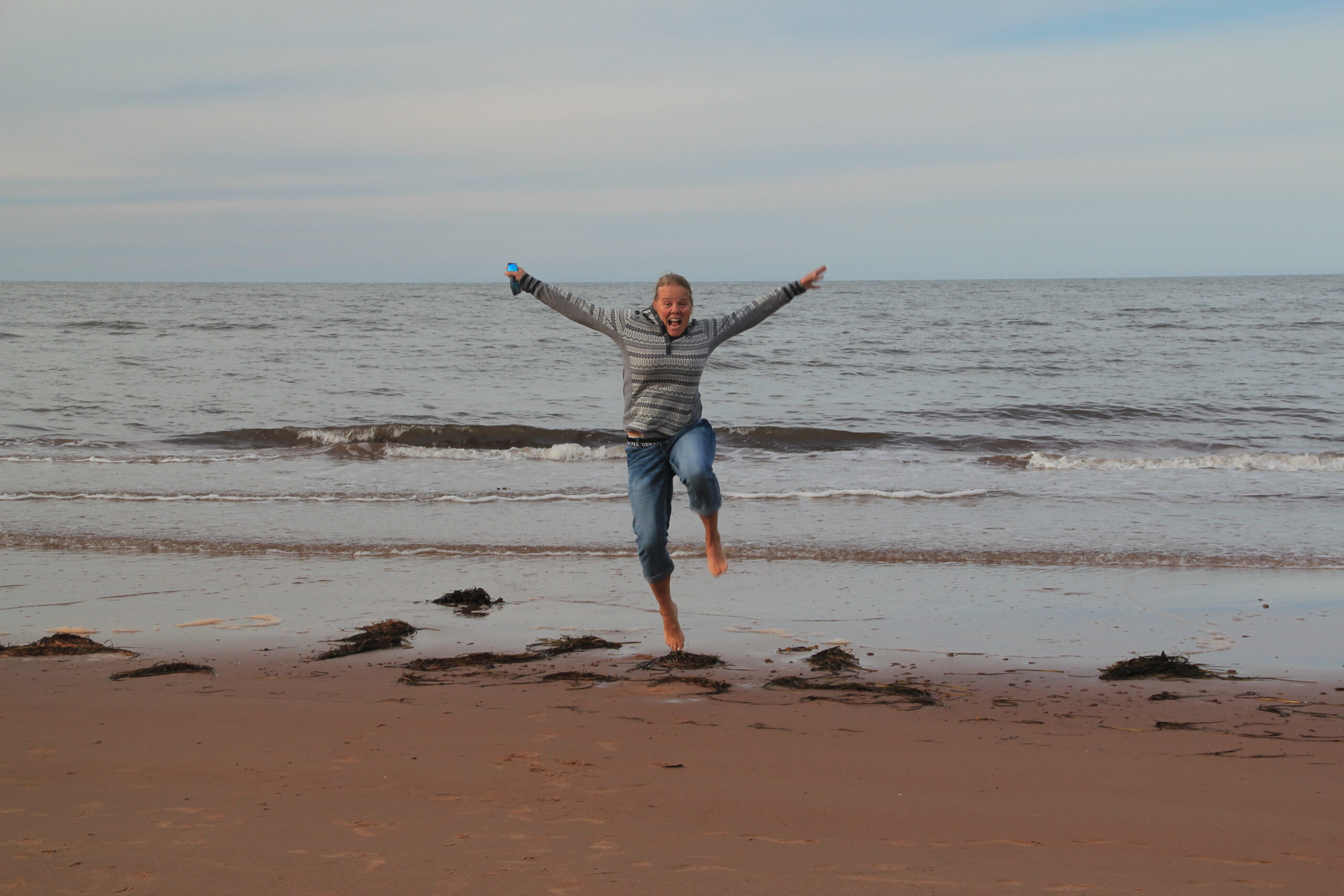 Managed to find a 'freestyle' overnight at a Walmart in Miramichi NB. Not one's favourite place to stop but essential in reorganizing and replenishing some provisions. Wanting to make the most of the experience, the go-cart chariot loaded up, Jesse sitting upright and so excited to be in his first mega store, customers not believing their eyes, kids exclaiming excitingly and parents gazing, N&J giggling their way down each aisle as Jesse let out the odd "meow", it comes time to meet the cashier… with bated breath and sensing the need to bolt… descending upon them quickly were women in a hurried pace, looking 'far to official' to just be wishing a "nice day'. Quizzically they approach to see what all the commotion was about and while bending down, their eyes struggling to focus on the image peering back at them, they shrill with excitement "it's a cat!" After many questions and knowing they had made their day with the event of the year, this stop was a perfect place to find rest for the night.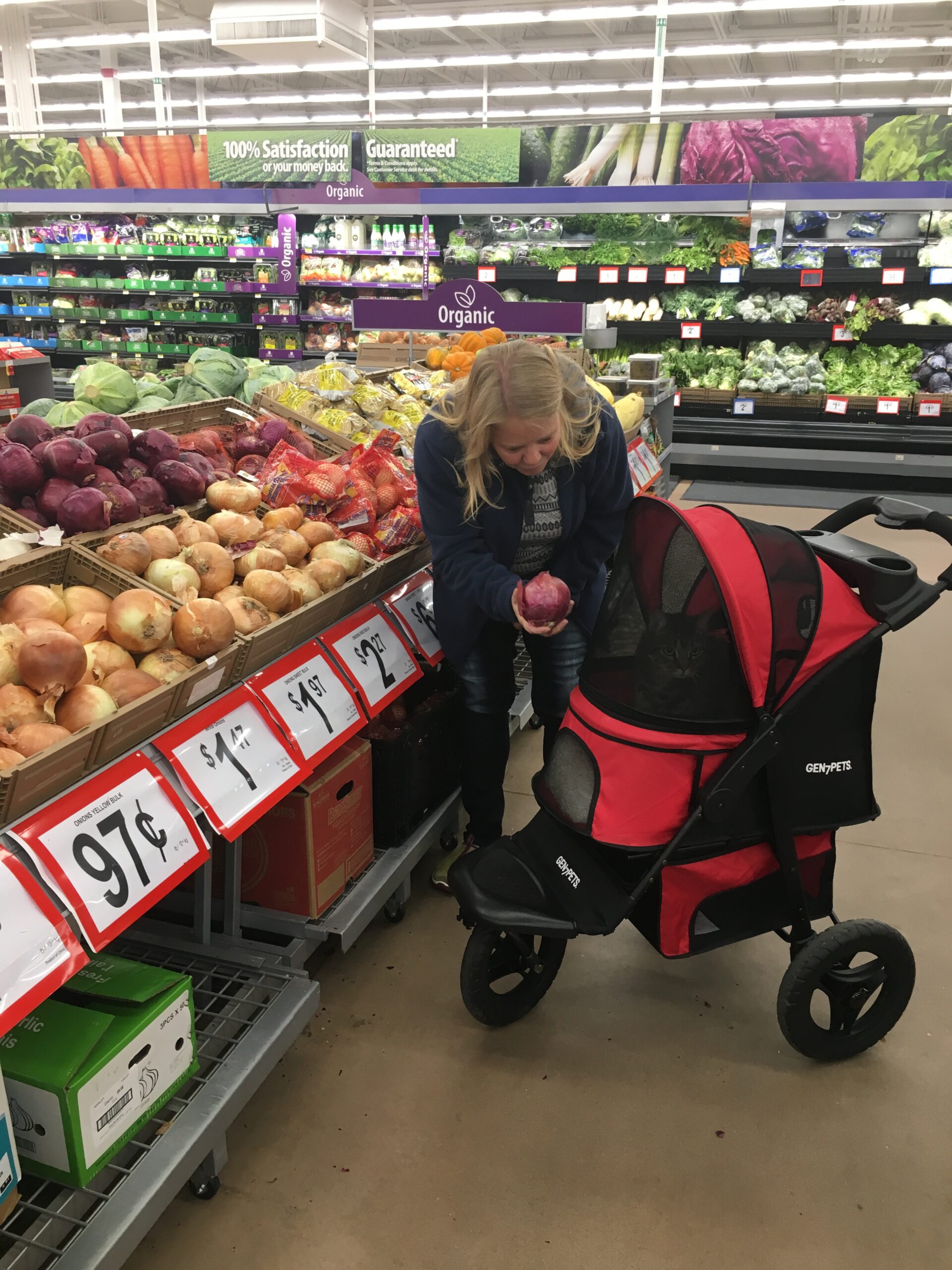 The drive to PEI has a couple options (one that floats, one that doesn't), N&J chose to crossover to the island from New Brunswick via the stunning, Confederation Bridge. It is long (almost 13kms), spanning Northumberland Strait… it goes on what seems like forever!!! At times of heavy weather (wind, rain, snow), they will limit large trucks & RV's from crossing, sometimes it is closed because of the 'hurricane' force winds that blow.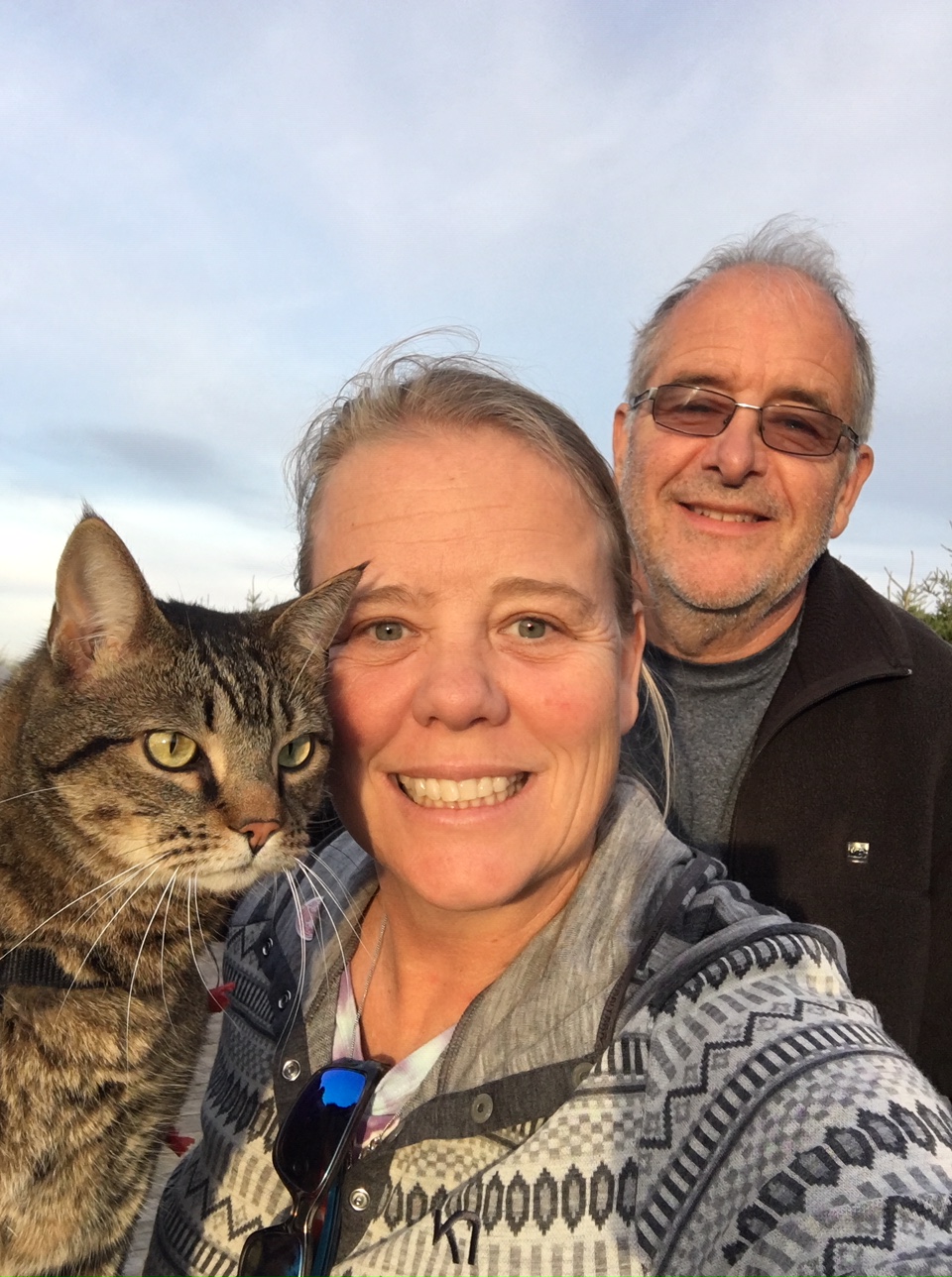 Of course no visit to PEI would be complete without stopping at Cavendish, the site of Green Gables (yes, that would Anne with an 'E', a must see show on CBC Gem). Considering the time of year (ie. summer vacation is over, school is back), the amount of visitors to this National Park Historic Site is swarming. Of course this has all been made popular due to author Lucy Maud Montgomery's classic books… the story never gets old, people cannot seem to get enough of it. Especially the Japanese, who just fawn over everything about Anne… the princess of Japan having just visited a few weeks prior.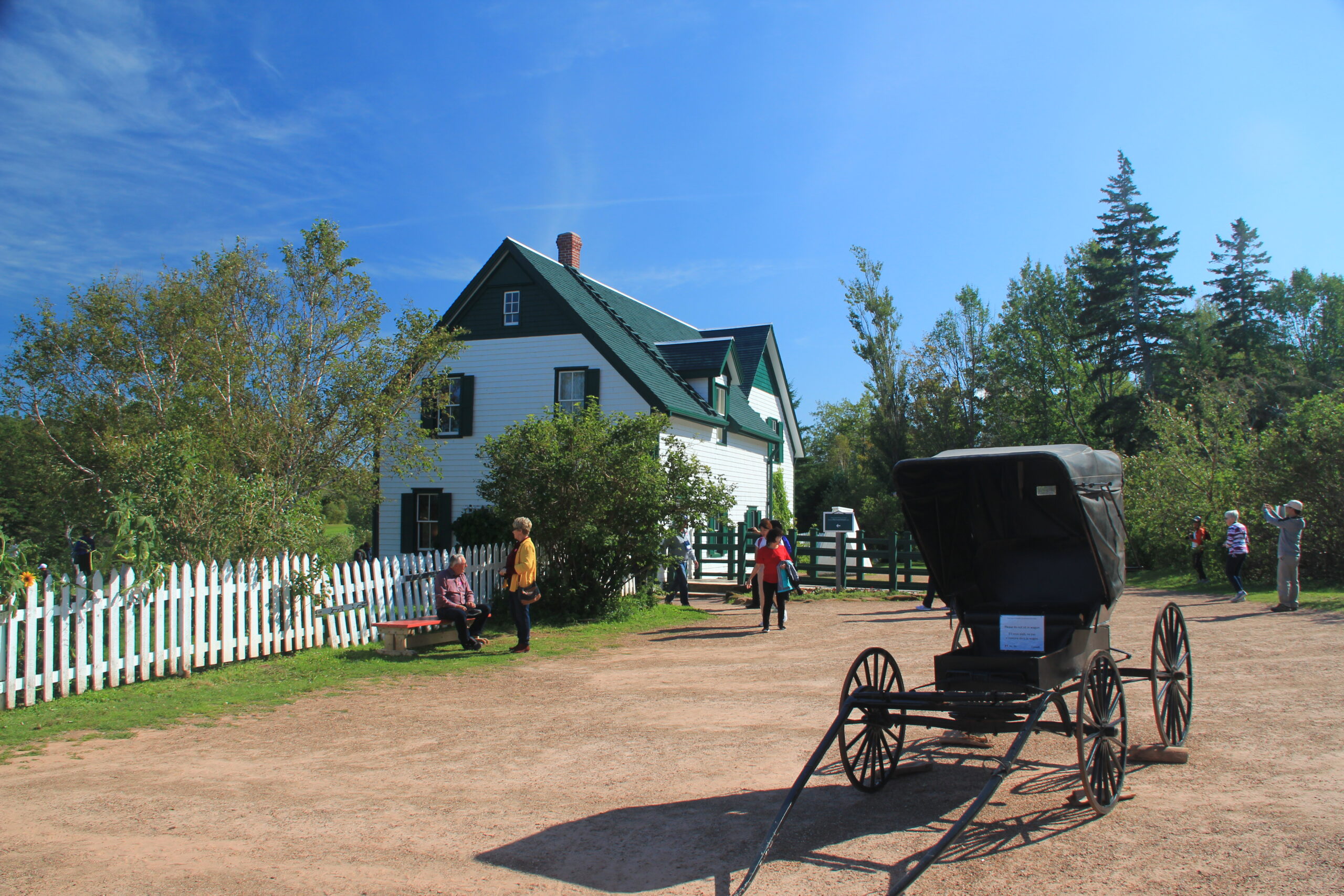 Spending the evening 'freestyling' behind a rural community hall north of Charlottetown, peaceful, between two farms, only the cows making sounds. Jesse was entranced by the cows only metres away from his perched outlook in the upper tent of the van, he did not sleep a wink. The following morning N&J ventured into Charlottetown with the specific reason of visiting Province House; the place where a conference between the colony provinces, United Canada (Upper & Lower Canada), Nova Scotia & New Brunswick was held in 1864 to discuss & finally agree to create the country we now know as Canada, in July of 1867. Sadly the exhibit was closed for major renovations, so N&J did a walkabout in the downtown area. The heritage buildings & homes are stunning.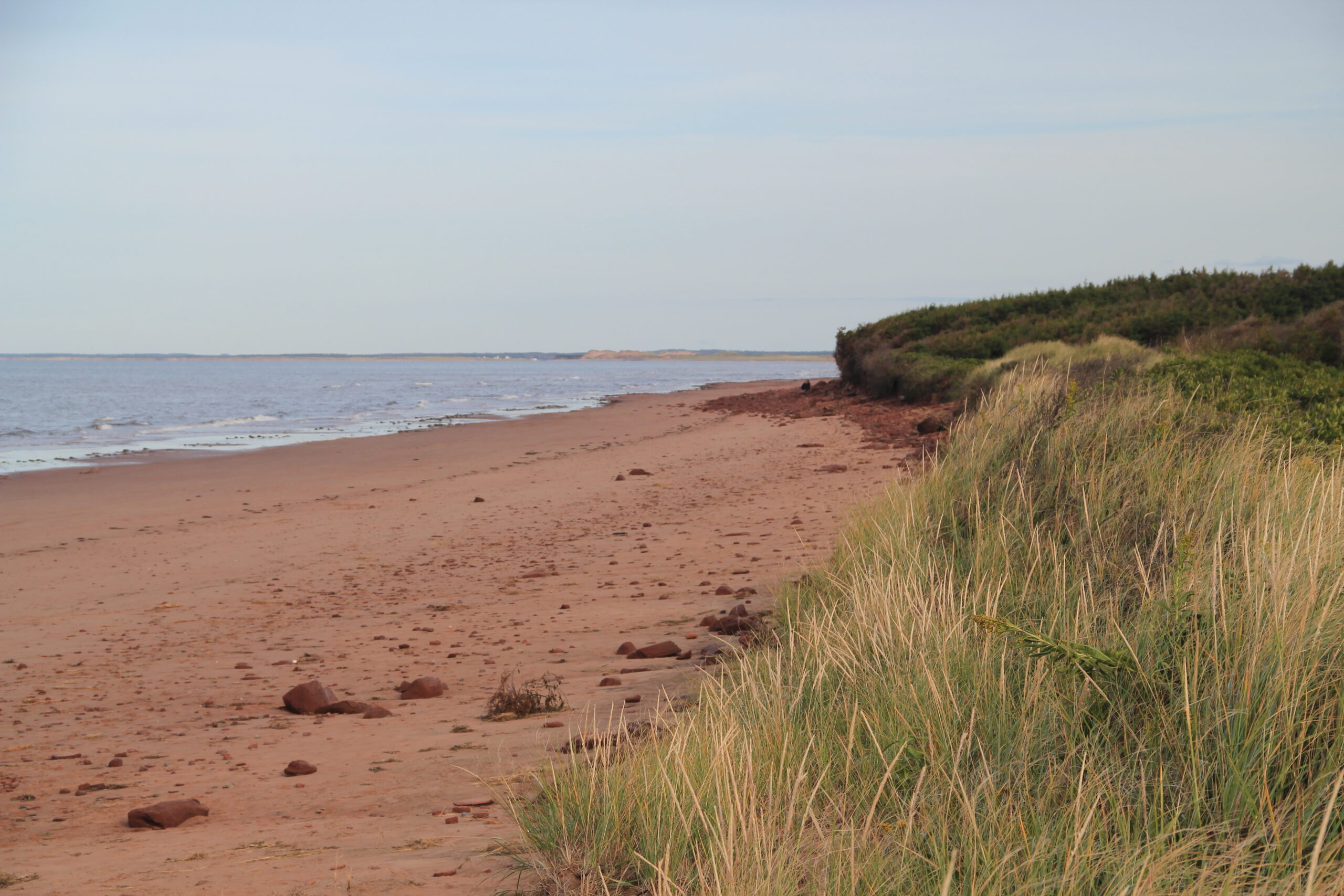 The weather for the day had not been great (torrential rains), Hurricane Dorian had forcefully closed most of the campgrounds on the island. Witnesses to the grand trees, once standing in glory, ripped from the ground, tears of weeping sap streaming down the Dorian snapped branches… It was decided to exit PEI via the ferry located at the south tip of the island, taking it across to Pictou Nova Scotia.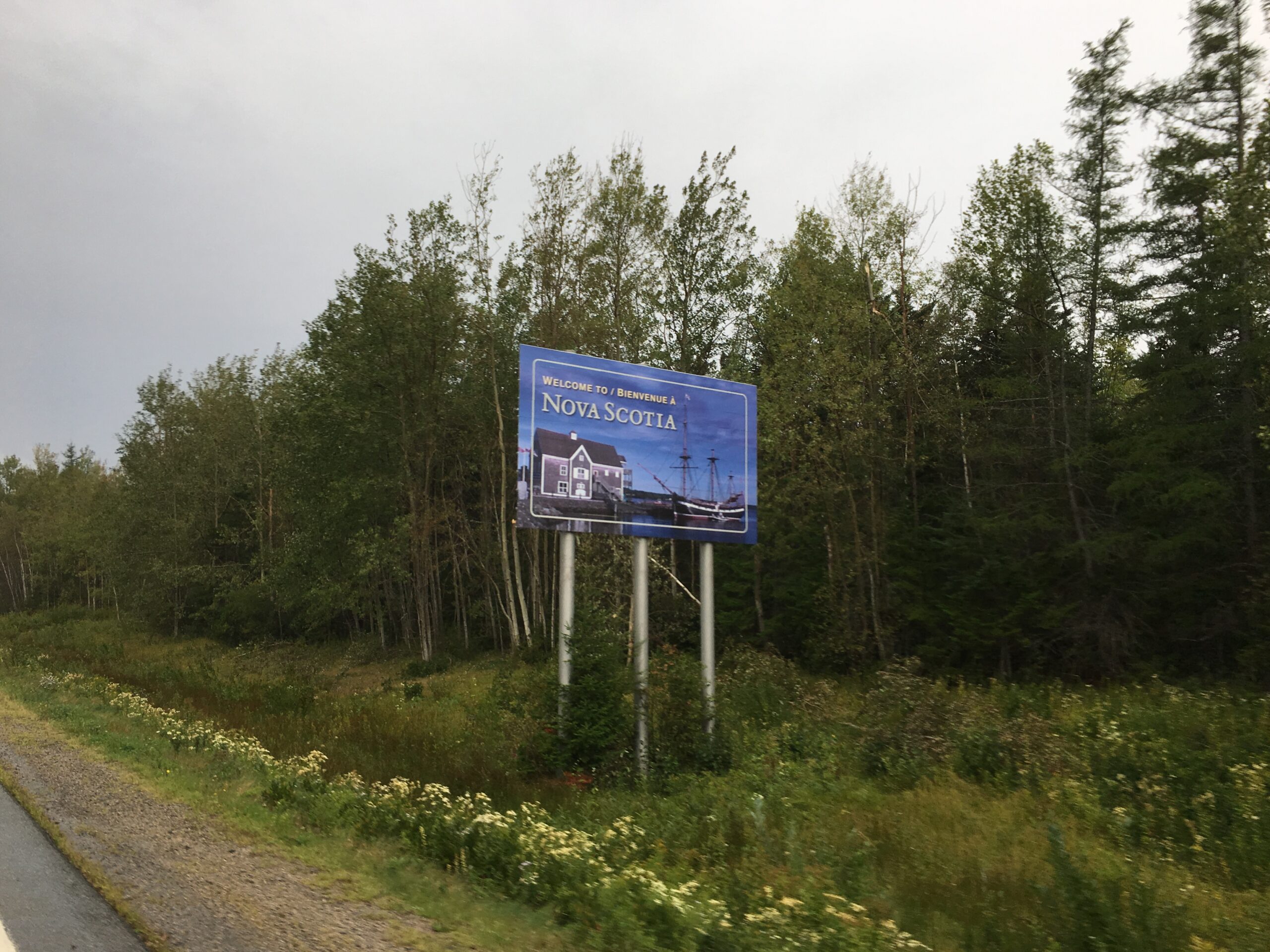 A very old town indeed, a visit to the marine museum was certainly a highlight. Exploring "Hector" the 1773 ship from Scotland brought 189 of the first settlers to these shores, provided a surreal exposure to life on the boat for these people seeking to maintain their deep rooted Scottish heritage and a better life on the 'new land'. Enclosed stark quarters below the ships deck, these explorers shared only 36 single beds between them, around the clock shifts of sleeping, and standing as the waves altered the ships course taking them a month longer than anticipated. Eighteen lost souls, all children with smallpox… parents naturally inoculated with exposure to farm animals during their lives, left deep sadness at sea. One passenger having the foresight to "save' the spoiled foods meant to be tossed overboard was much appreciated and 'life saving' in the last weeks with the boat being tossed about and so far off it's course. Land on the horizon, new beginnings within grasp, hardships over, anticipating the promise of a new life… excitement heard on the shores of a place that quickly dampened spirits with the realization that there was no arable land, no homes, absolutely no provisions… hearts shattered… the painful realities setting in that their "cruise and new life" were not as promised. Rescue came in the form of first nations people providing knowledge (how to build shelter as timber was not used in Scotland, and how to grow food in such a difficult land) and resources (food, shelter) for these new inhabitants invading their land just before the cold harsh winter in October sets in.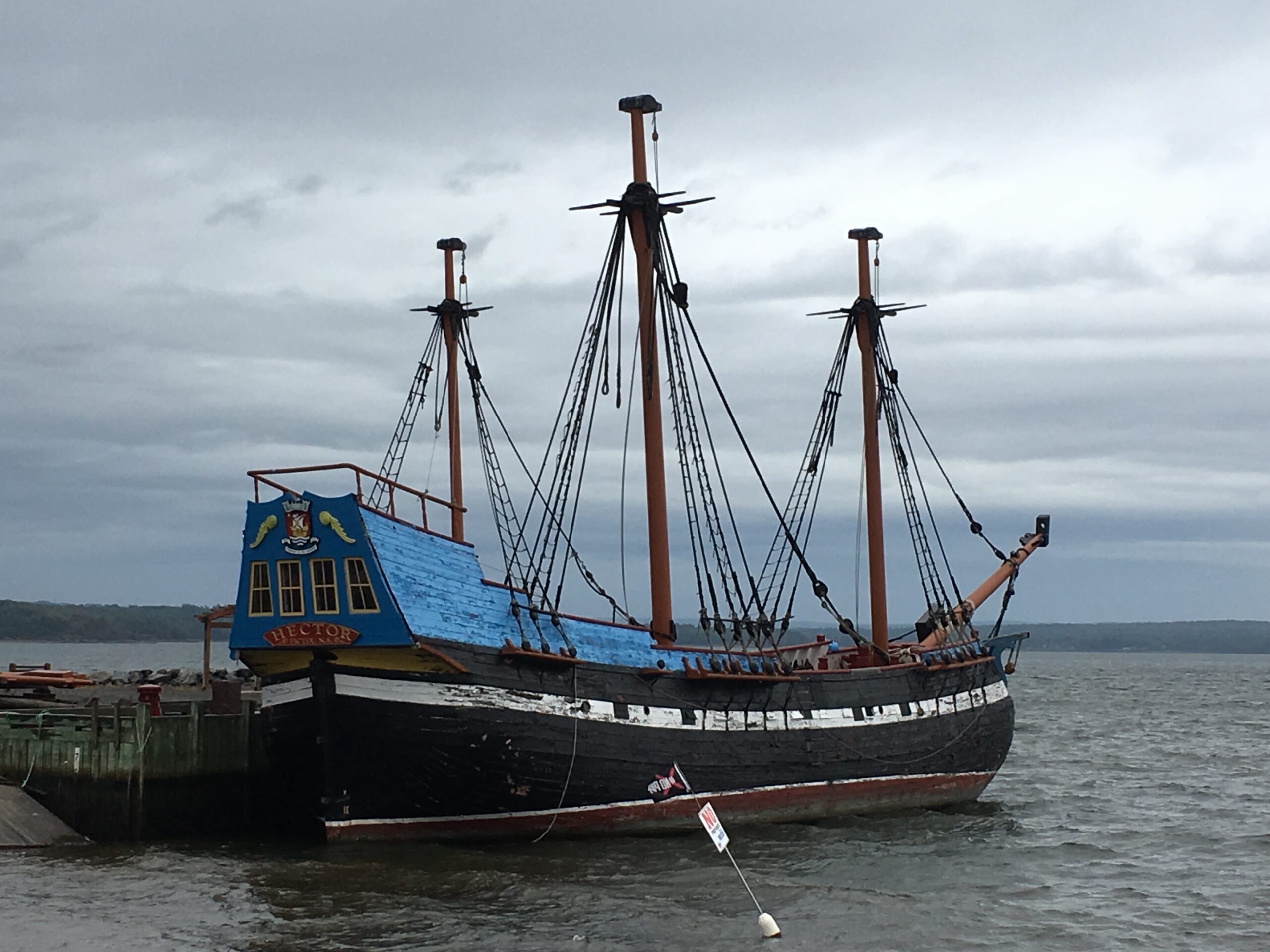 The weather did not get better, wind & rain… and no campgrounds open, thanks 'Hurricane Dorian' N&J decided a splurge was in order and got a room at the Pictou Lodge, with laundry freshly washed & folded, batteries recharged, Jesse able to stretch his legs and play with his feather toy 🙂 N&J set out for a nice meal at the pub in the lodge. Unbeknownst to them shut-eye would not prevail, four walls, no air circulation, someone else's sheets, unfamiliar sounds coming from adjoining rooms, sharing spaces, no longer in nature, feeling caged, not a wink of sleep and eager to hit the road at daybreak… they ventured on.
---