Moab, UT (Sep 9/13) – Waking up to a deluge of rain N&J thought for sure the whitewater river rafting would be cancelled… Nope, they were stuck and had to go. A two hour drive getting to know the 'very funny' river guides for Canyon Voyages – Richard, Sarah and Scott. They lightened up to the idea of getting drenched while maneuvering down the class 3 or 4 rapids of the Colorado River. The rain subsided a bit and they were ready to embark on the adventure. The safety talk put them on edge a bit but soon discovered that they had a great (international) rafting team and all worked together to keep the boat headed in the right direction. The first hour was spent on very mild rapids teaching the paddle strokes, telling the history of the canyon, and getting to know their crew mates from England, Germany, and France.
click on pic to enlarge – right/left arrow to scroll thru the gallery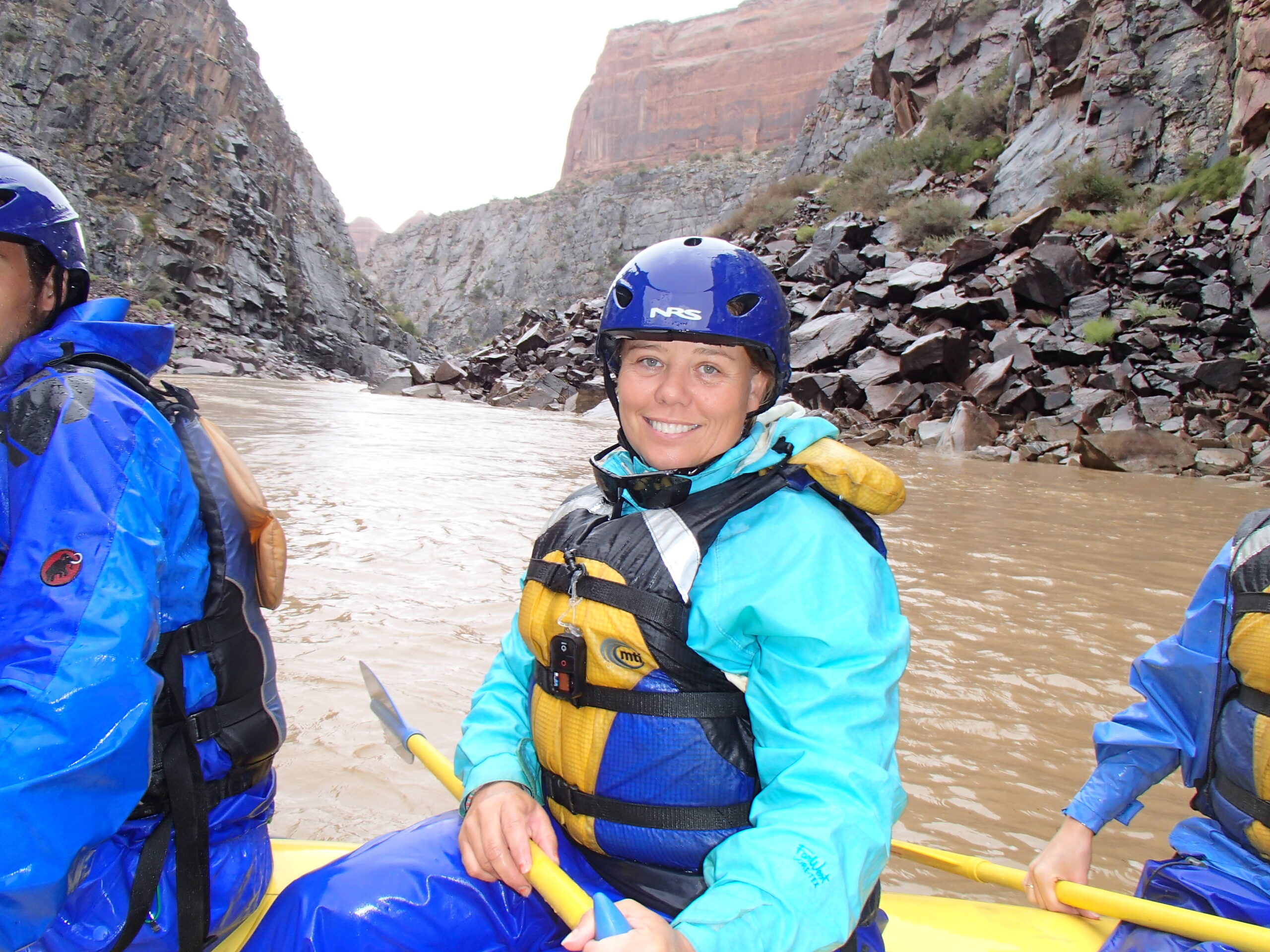 Lunch was served riverside part way down the journey, before they ventured on to the bigger rapids. Delicious deli meats, cheeses, veggies, salads, dips and sauces (but no beer… whaaaat???) gave the fuel they all needed to paddle safely down the river. Wearing life jackets and helmets, re-embarked out on the river. Encased in a canyon that was surrounded by 1000 ft (300m) vertical walls they were but a speck on the landscape. The oldest rock making up the canyon wall was over 1.5 Billion years old!!! H&J humbly realize that mankind is but a speck in the grand scheme.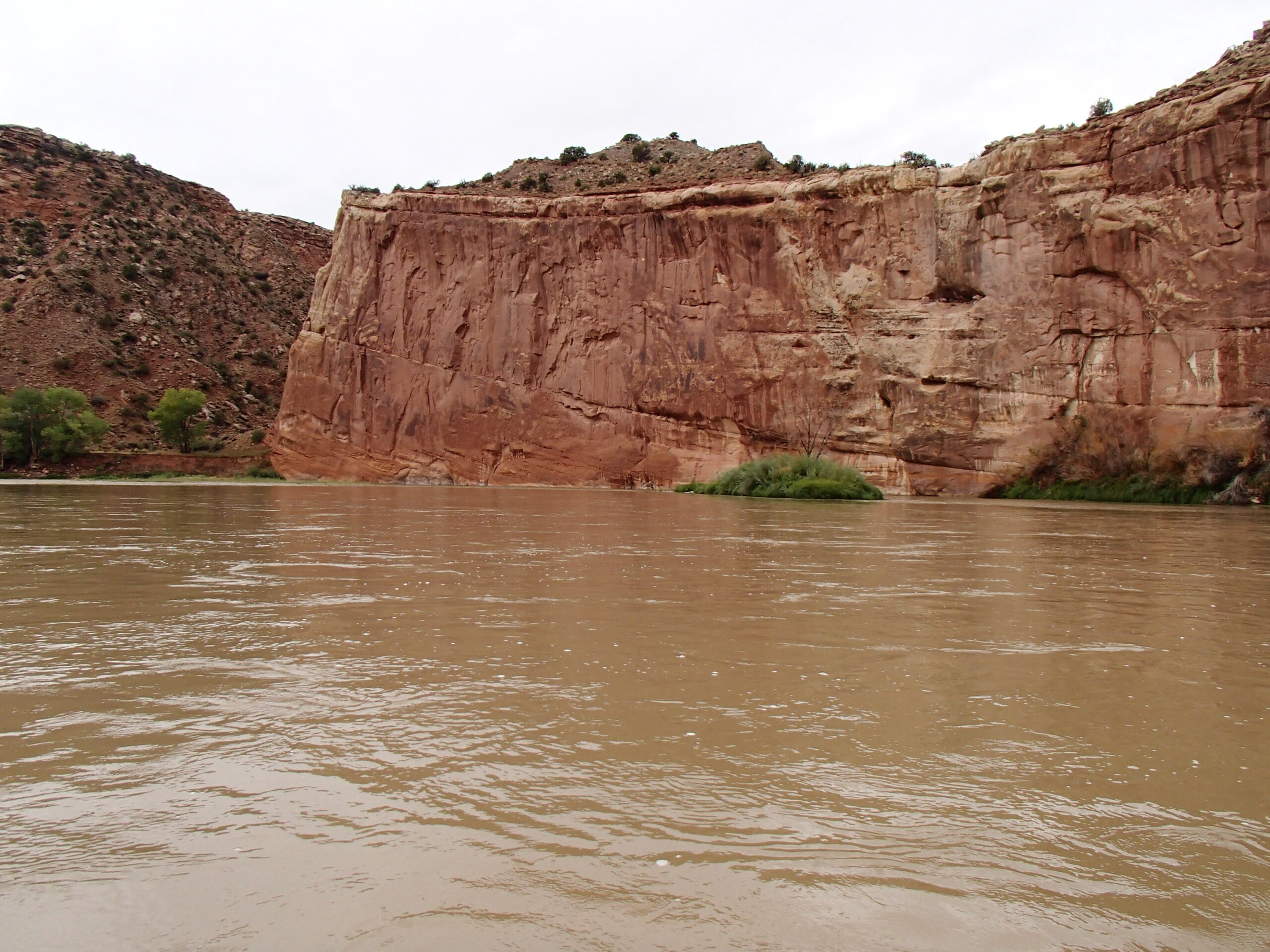 N's GoPro video camera was instrumental in capturing the thrill and excitement of careening down the powerful river. The rapids comprised of either a standing wall of 3-4 feet of water or a drop-off of the inverse magnitude which would cause the boat to bend in the middle forcing the water to crash over the front of the bow and smashing into the paddlers. Our river guide would bark out paddling commands so that each paddler was doing their job. Not one of them went over-board… except J almost bit it!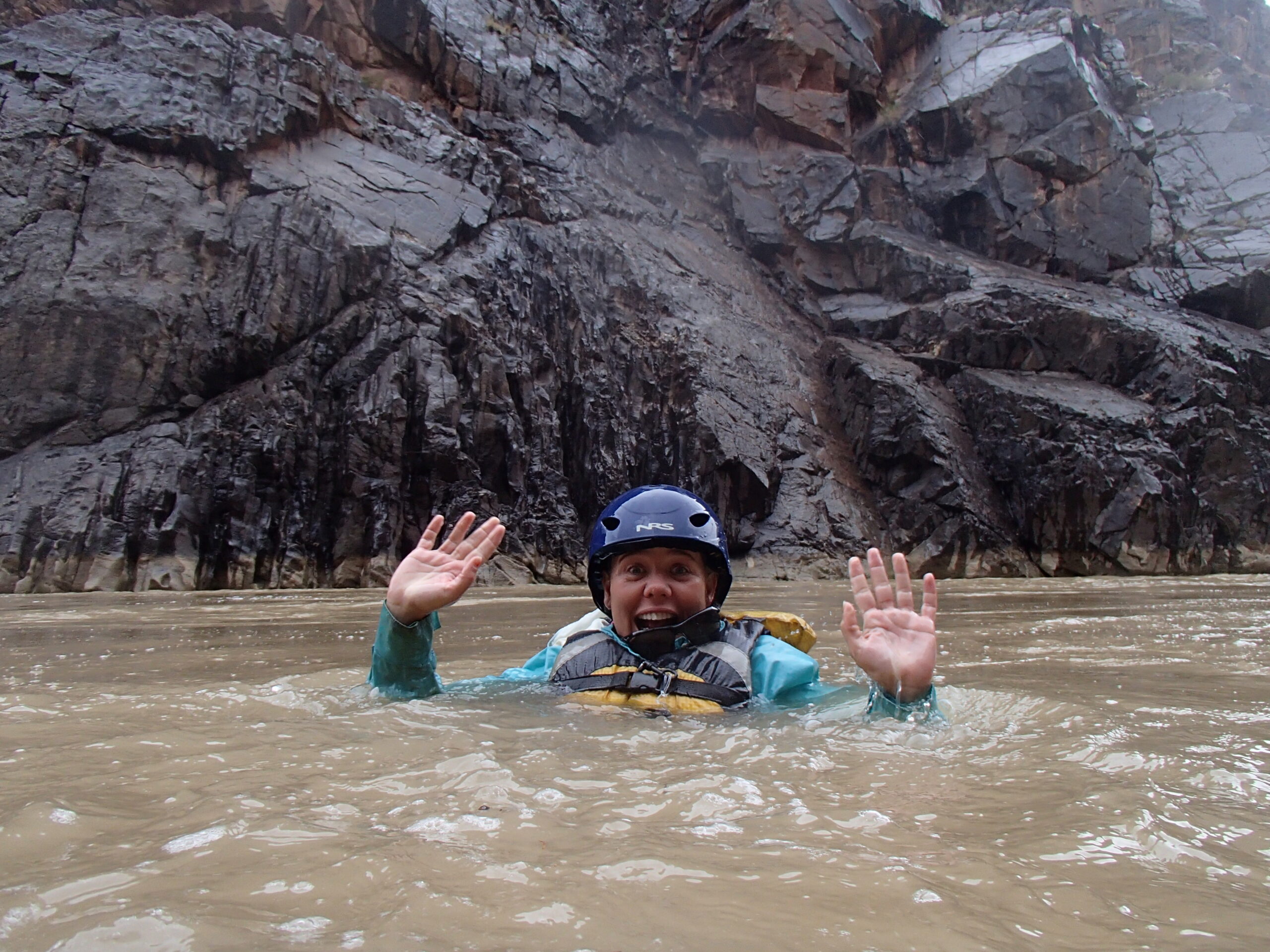 The reward for safely navigating through the rapids was to jump in the water and free float down the river at a cool 5 knots!!! All were swept over minor rapids that at first caused panic but soon dissipated into shear excitement and thrills. All feeling like little kids!!! Thankfully the river was warm as all were in the water for at least 20 minutes.
The ride back to Moab, UT, exhausted but very happy and celebrated by treating themselves to a Mexican dinner at 'La Hacienda' which was fabulous! Afterwards decided to camp just outside of Moab along the river.
TO VIEW VIDEO, CLICK ON PIC BELOW…
---