"Rescued!!! UPDATE #2" by N&J.
Gregory, South Dakota (Oct 12/13) – Visited Daisy (aka 'Ears') and her family of new-born pups at the Rescues Unlimited facility in Gregory, SD. Marie and Dale currently have a total of 31 dogs that they have rescued. Their house, lives, finances, time and energy are dedicated to the rescue. Their animals have been mended back to health after a dismal start; broken limbs, amputations, damaged eyes, etc…
click on pic to enlarge – right/left arrow to scroll thru the gallery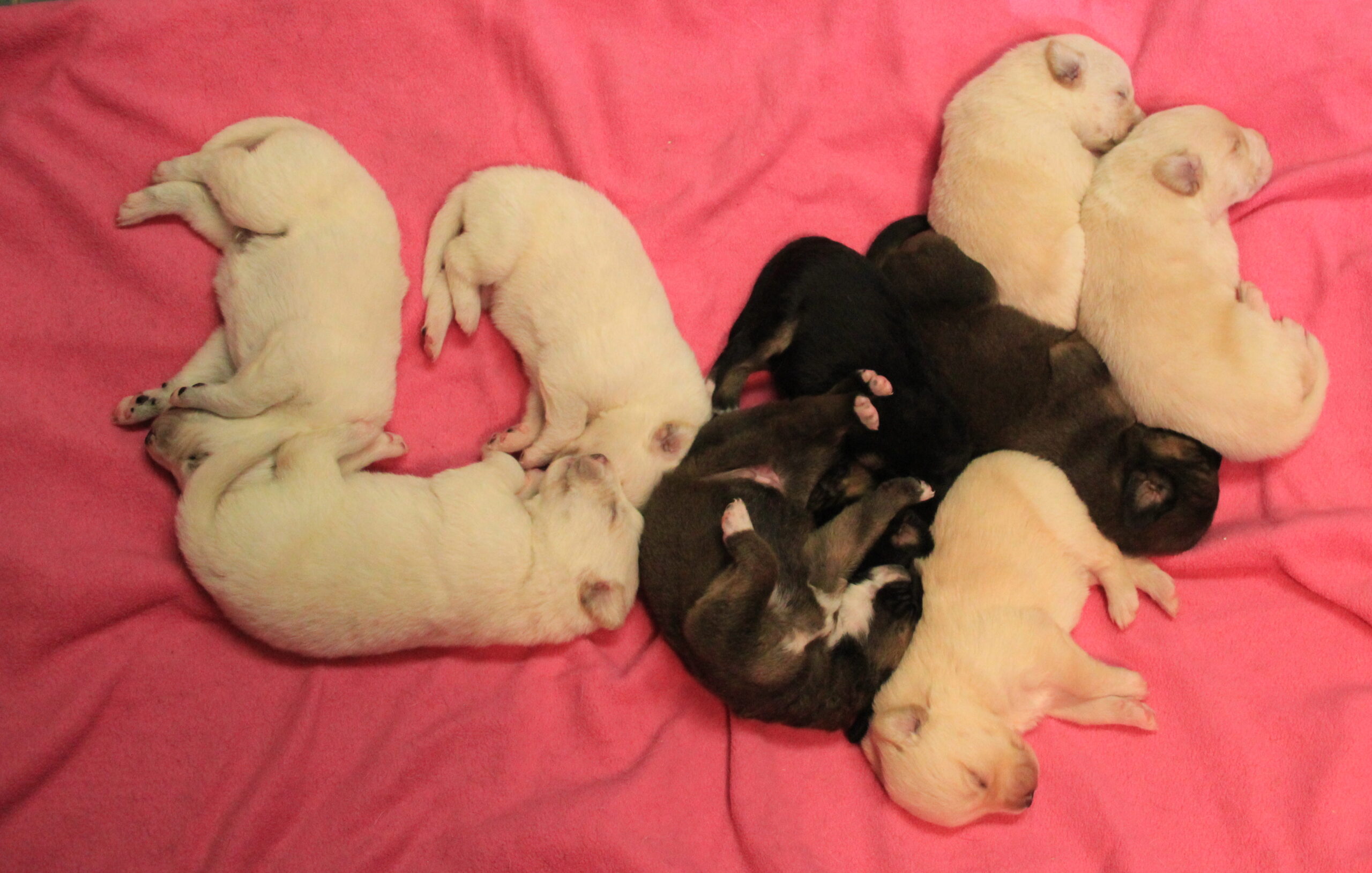 Daisy within a mere 3 weeks after giving birth to 9 puppies (yes count em', previously it was thought there was 8… she snuck an extra pup into the mix) looks totally healthier and happier, no more open sores on her ears & legs, her coat is coming back nicely! Nine little ones to look after, in a safe environment she is an attentive and loving mother. Daisy appeared happy to see N&J and was very comfortable with us picking up her puppies. Soft and fluffy with eyes still closed we cuddled the little bundles that fit into our hand. Cute little pink pads on their feet and button noses… they are perfect. It is a wonderful feeling to know that 10 lives have been changed and to be a part of that is very gratifying.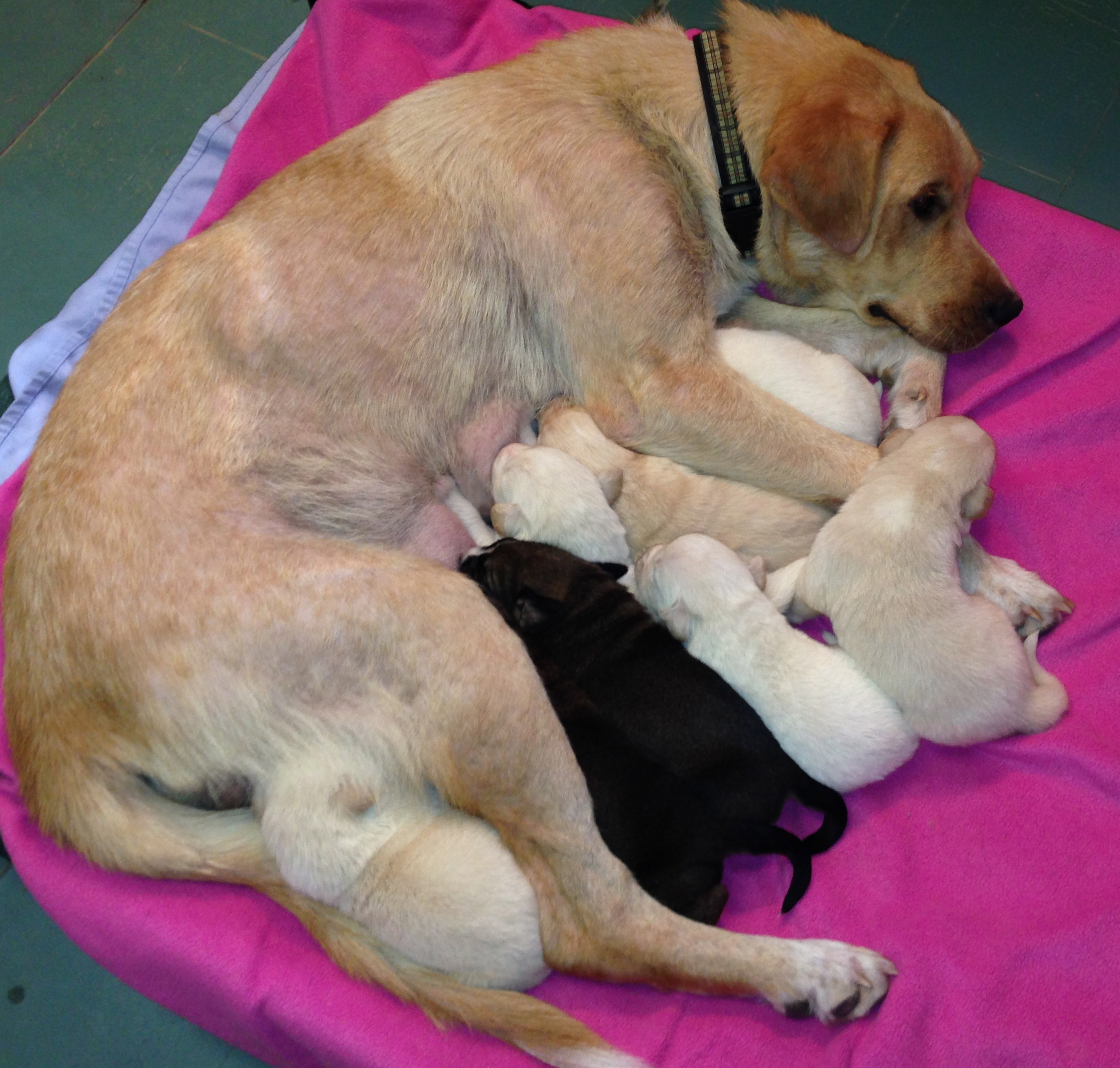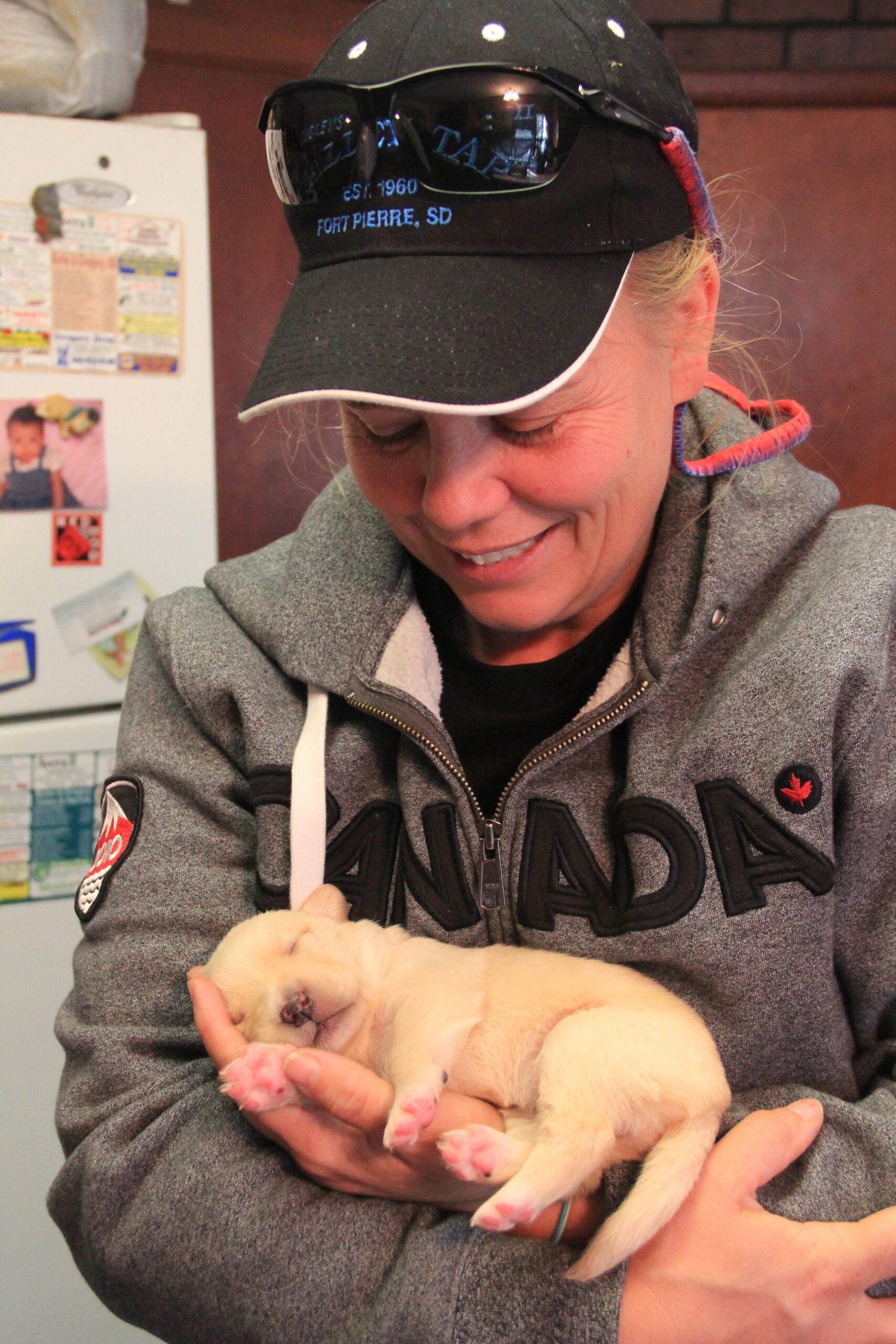 Donations to Rescues Unlimited by WJ readers is now at $200… Thanks for those generous gifts. This money will go toward the continuing care of Daisy & the pups until their eventual adoption.
---