"Last Day at Habitat!!!" by N&J.
Fort Thompson, SD (Oct 18/13) – It has been 6 weeks that 'Team NJ' has been at Habitat for Humanity on the Crow Creek Indian Reserve. This is N&J's last full day working as volunteers on the project. A lot has transpired since their arrival. They have managed to complete the work on the inner workings (framing, plumbing, electrical, etc) to the point that installing the drywall has begun and there is about 20% left to go. It was their initial wish that they would have had all the drywall board installed before leaving… much has been accomplished. With lots of cheekiness, having dress up days, and hiding stuff in the walls… leaving their mark, N&J are satisfied.
click on pic to enlarge – right/left arrow to scroll thru the gallery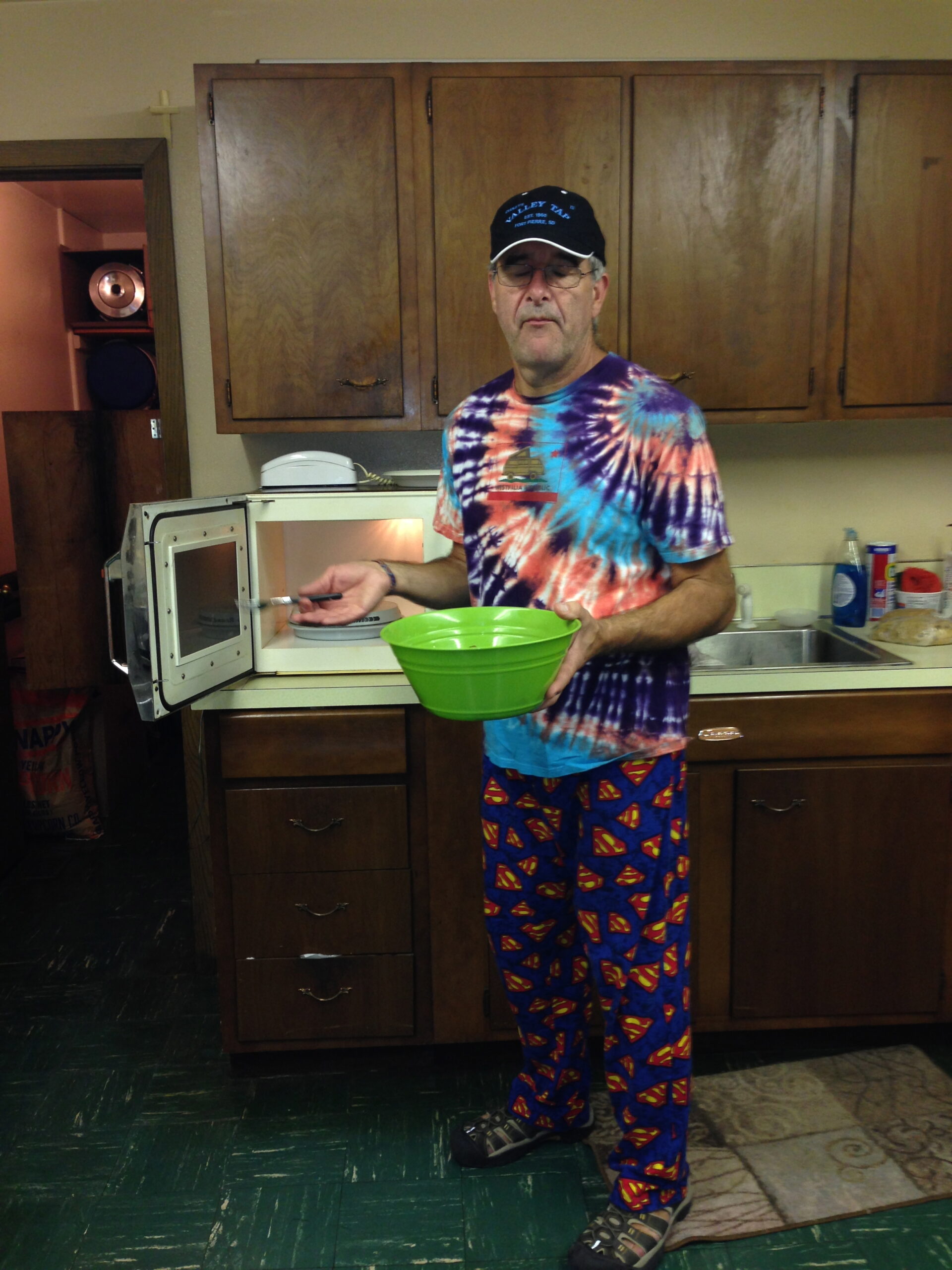 N&J's final day will be celebrated with a thank you dinner put on by Team NJ for the staff of the Elder Care Centre and the board of directors of 'Habitat for Humanity' for Dakota Tipis. Planning a meal for this many people with limited supplies available is very challenging. A quick pole of the attendees, the consensus was to make something unique that they hadn't had before. Expecting approximately 17 people N had her hands full! Featured on the menu tonight will be Chicken Lettuce Wraps, Chinese BBQ Pork, Chili Fried Asian Broccoli, and Butter Treacle for dessert. Thanks to N's brother for these delicious recipes!!!
In the meanwhile there still is a day's work ahead hanging more drywall…. so better get to it (pitter-patter, lets get at er).
Stay tuned for an extensive post (coming shortly) on the experience here at Habitat…
---