"Just Standing on the Corner in…" by N&J.
Winslow, Arizona (Oct 04/14) – You might recall that line from the 2nd verse in The Eagles hit song "Take It Easy". No way N&J could possibly miss the drive through to have a look. While the town looked rather empty & void of activity from the outskirts. Once they reached the town centre it was obvious something was happening judging from all the police roadblocks.
click on pic to enlarge – right/left arrow to scroll thru the gallery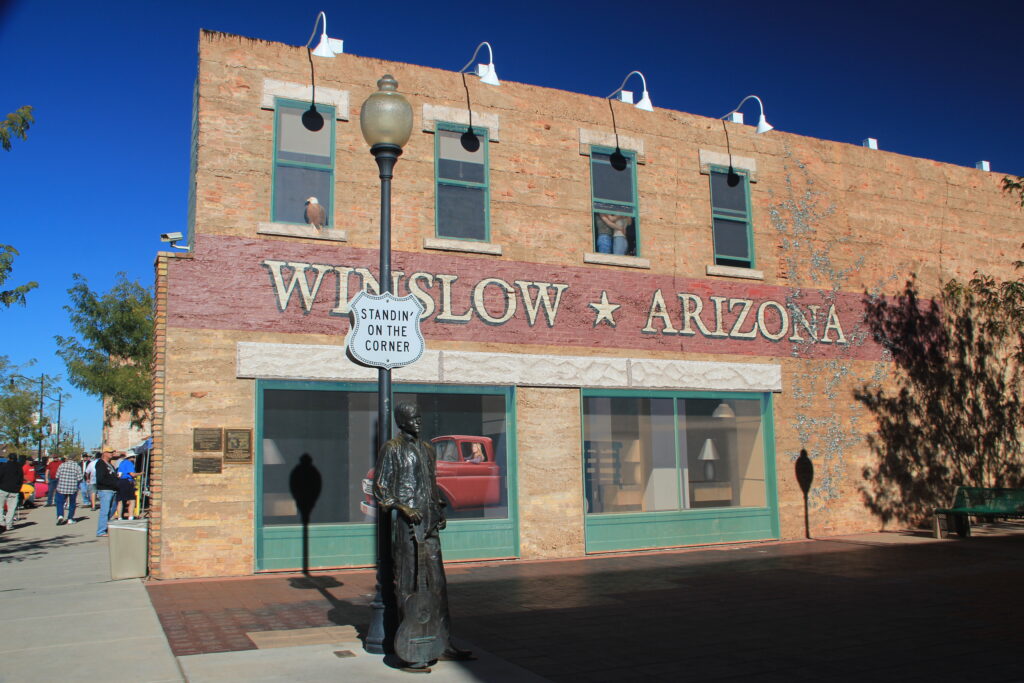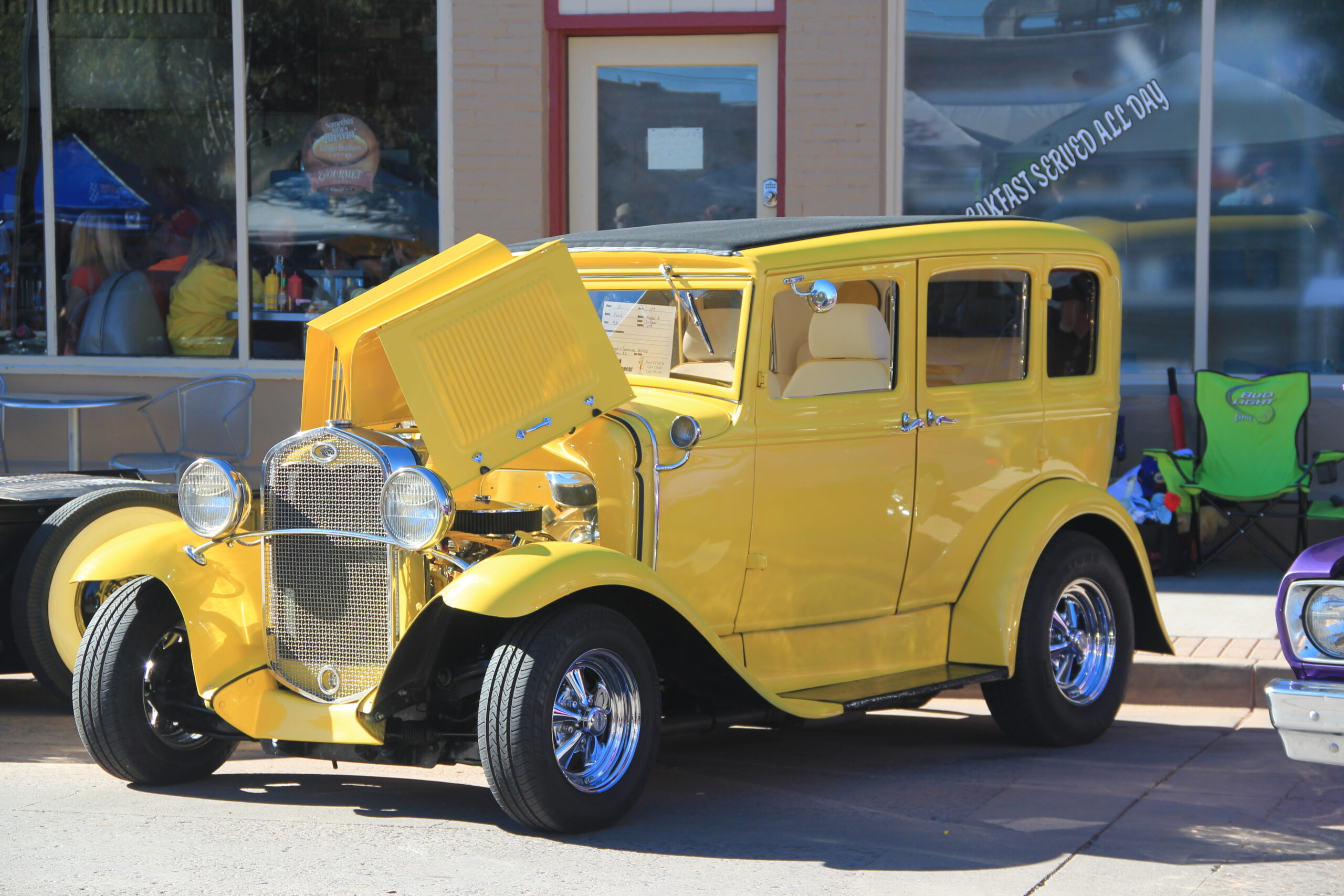 As it would happen the 20th annual Winslow Car Show was spread over 3-4 city blocks. Hobbes was parked a couple blocks away while N&J checked out the almost 100 cars (1930's, 40's, 50's & 60's in all their glory).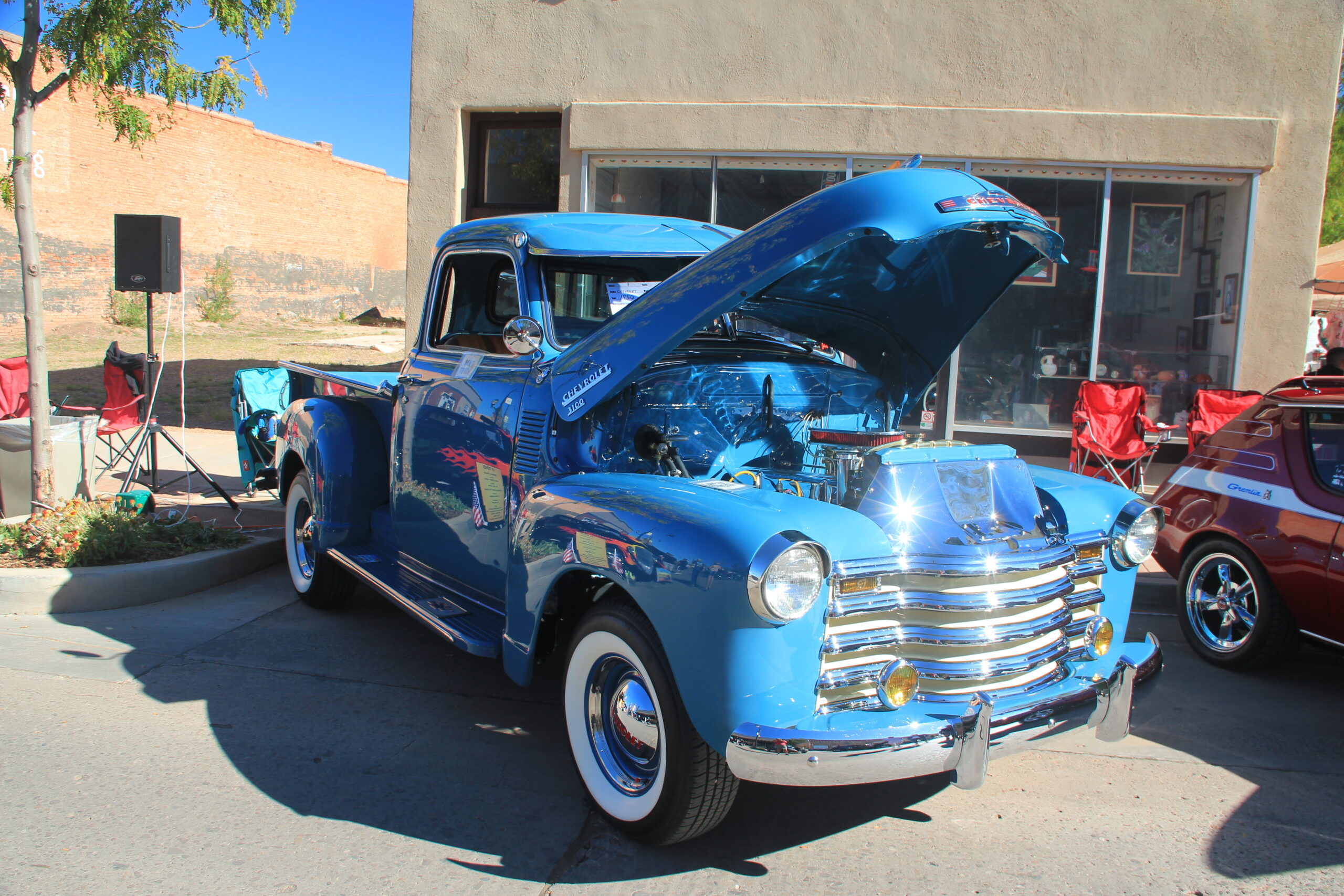 At the information desk it was suggested after learning who & what Hobbes was, that an entry into the show would be ideal. So off to the local car wash salon for Hobbes, chamois off the water, polish the wheels and found a spot in the show (first time ever in a car show).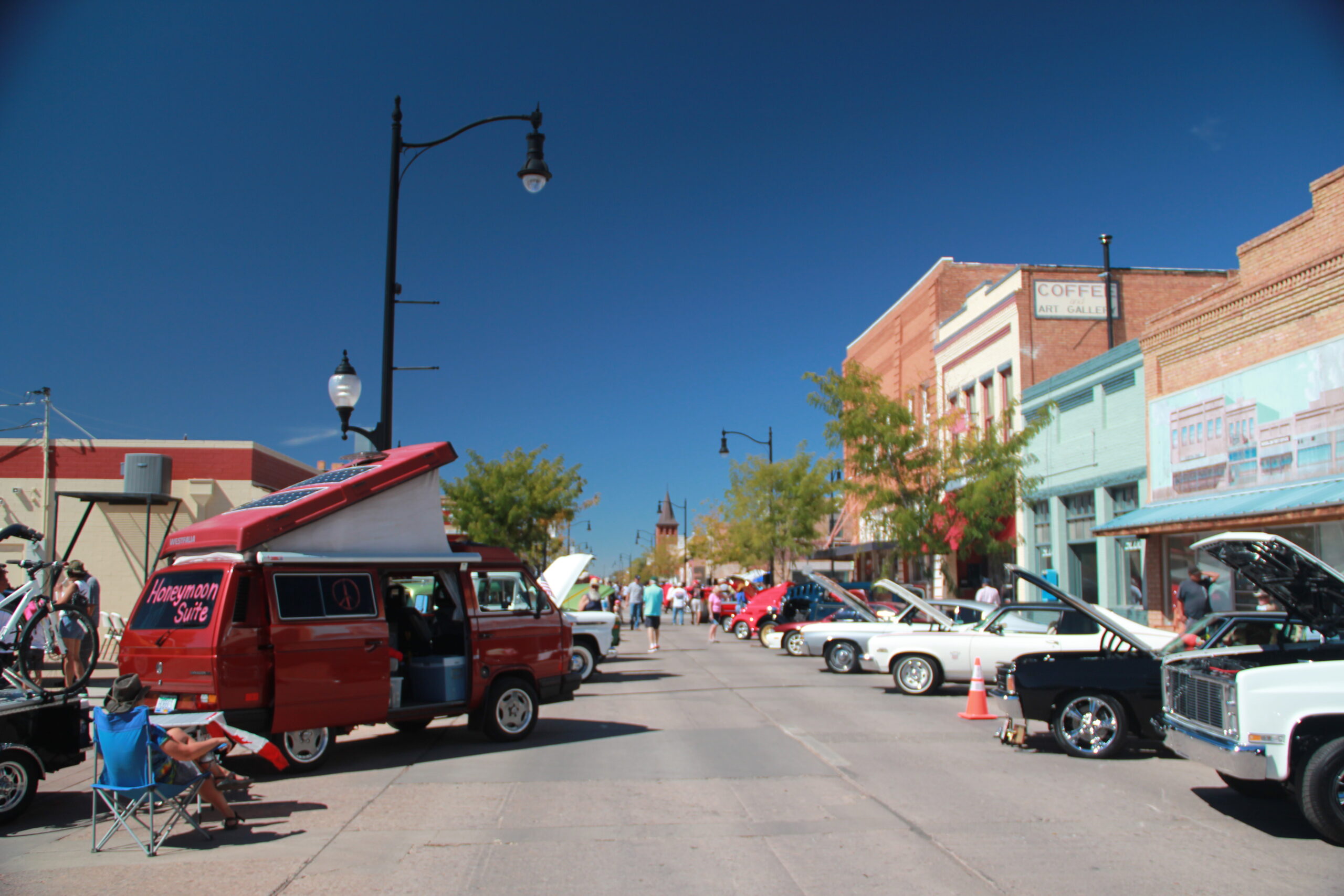 Good thing they drove in to town… Hobbes came 3rd in his class (he won a plaque!)… and N&J won the 'Farthest Distance Traveled' prize ($75!!) 🙂
Laughing all the way out of town disbelieving their luck!!!
---