"GEEEZ… It's Really Hot!!!" by N&J
Huntington Beach, CA (Apr 26/14) – Departed San Fransisco driving south on Hwy1 (the coast route), fantastic seaside road with gorgeous ocean views… a visual overload. A great trip for Westfalia vans, slow pace of traffic (not a freeway), more relaxed form of travel. Passing through Santa Cruz was a chance to drop into Van Cafe, a VW camper van paradise for parts & camaraderie; and to pickup some Westfalia stuff. As the journey continued, came into Monterey, also visited Carmel by the Sea located next door to Pebble Beach… Mecca for the golf community. Overnighted at a quiet desolated pull-out along the ocean…
click on pic to enlarge – right/left arrow to scroll thru the gallery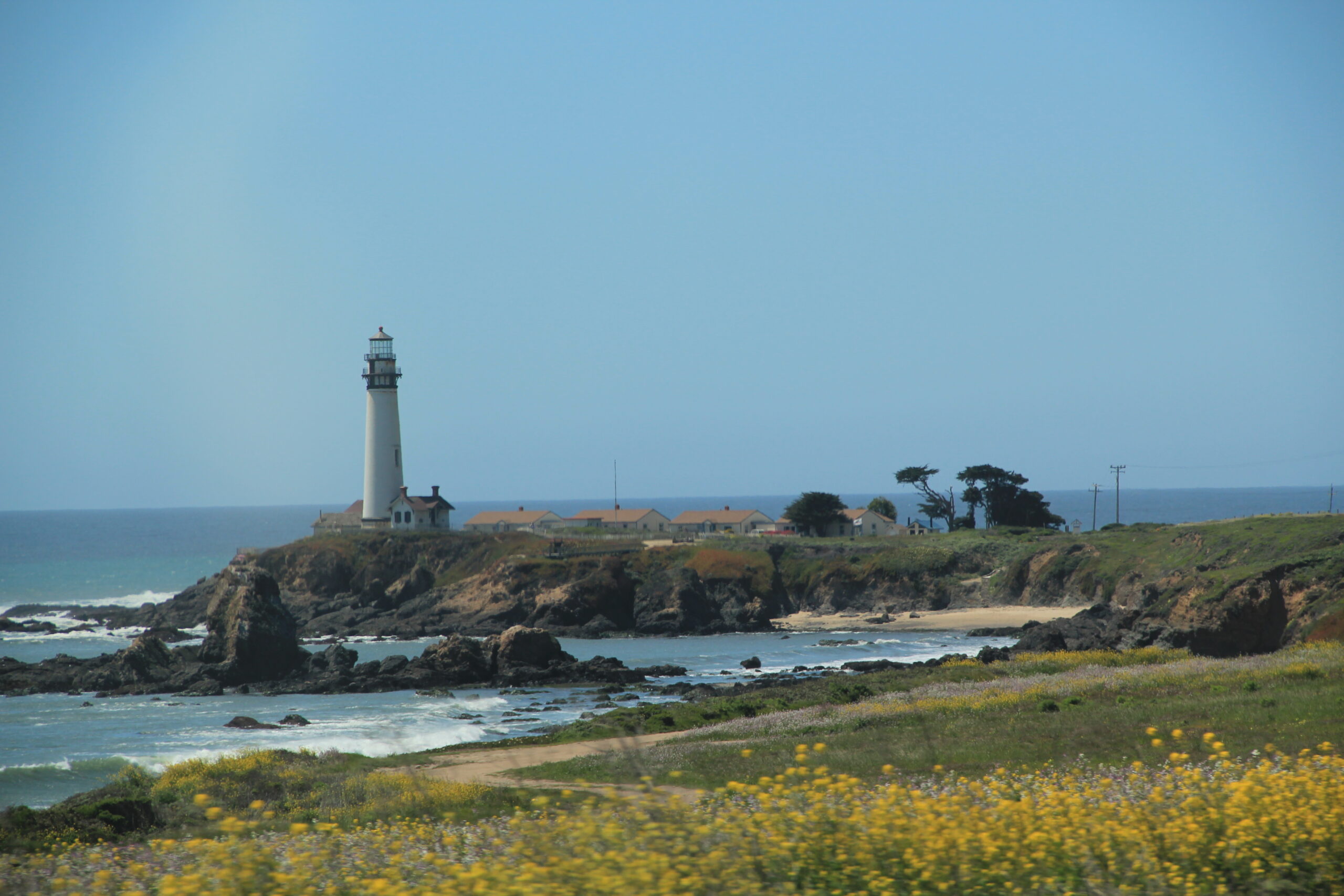 The route between Monterey and San Luis Obispo is sparsely populated, only tourist traffic encountered… eerily quiet, making for a pleasant drive. The Big Sur area is very mountainous, clashing with the sea with deep chasms, rocky faces, land slides are common… some shutting the road down for weeks at a time (fortunately not this time).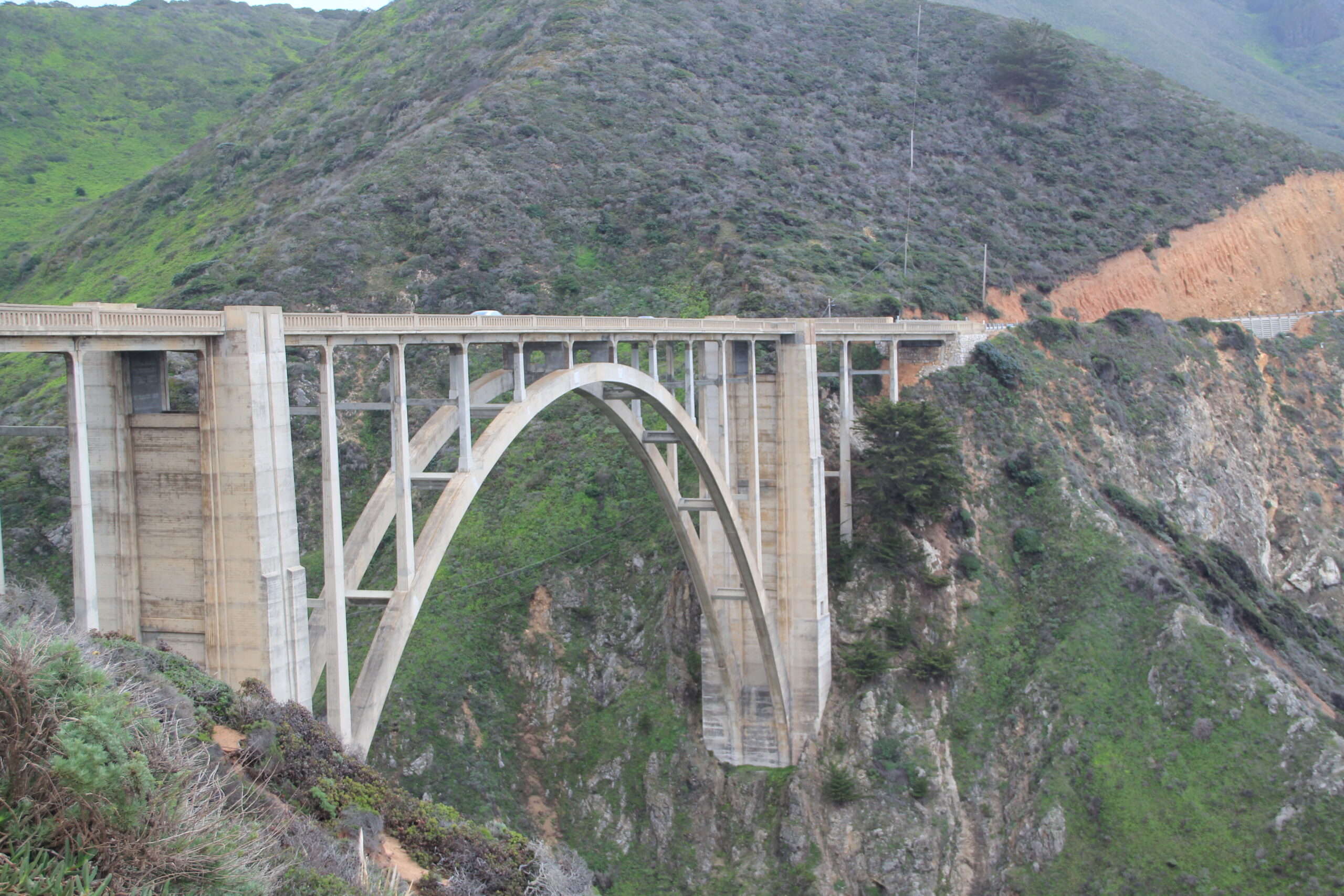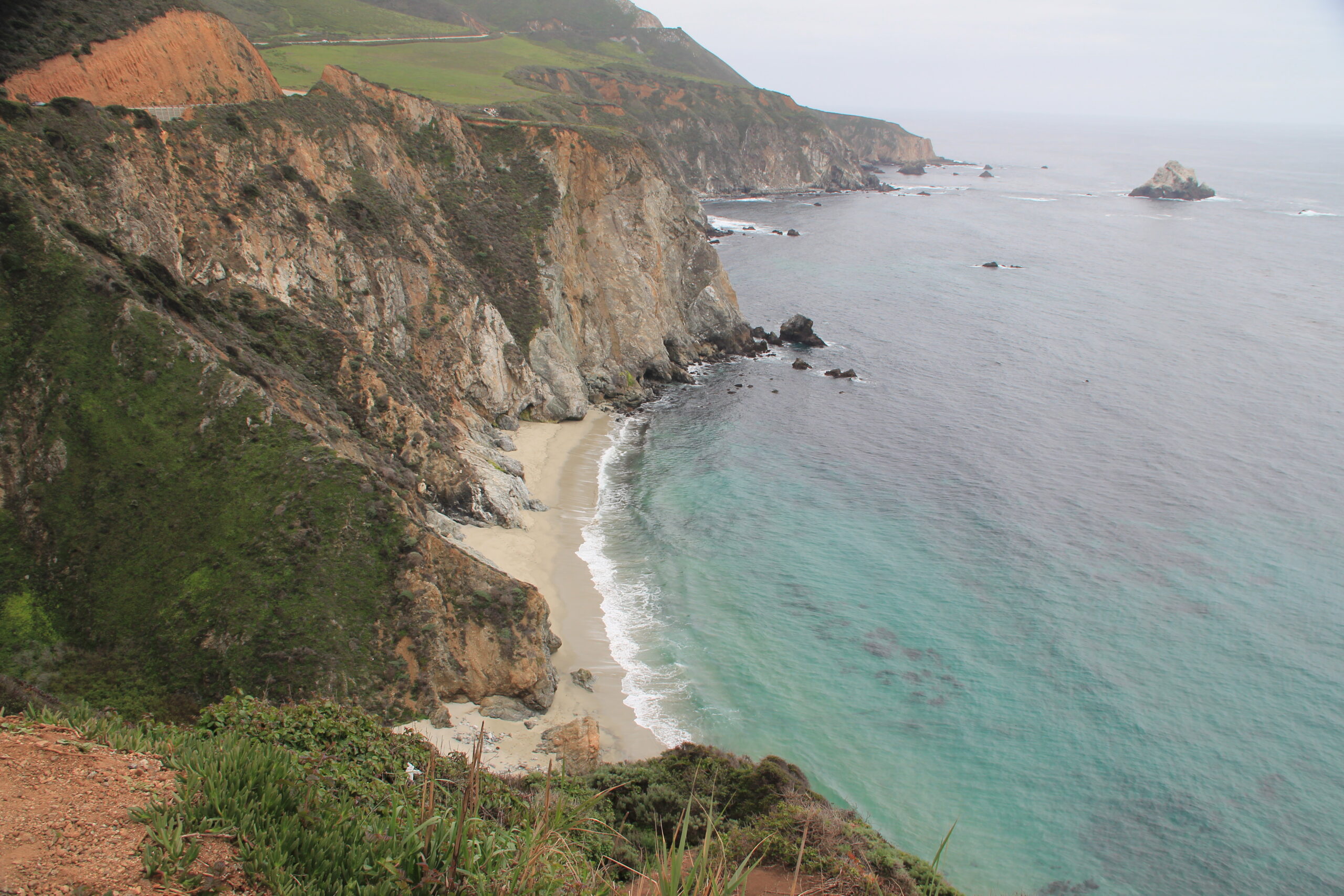 Many nights were spent over-looking the Pacific Ocean, listening to the surf collapsing on the shore far below… a perfect way to fall asleep 🙂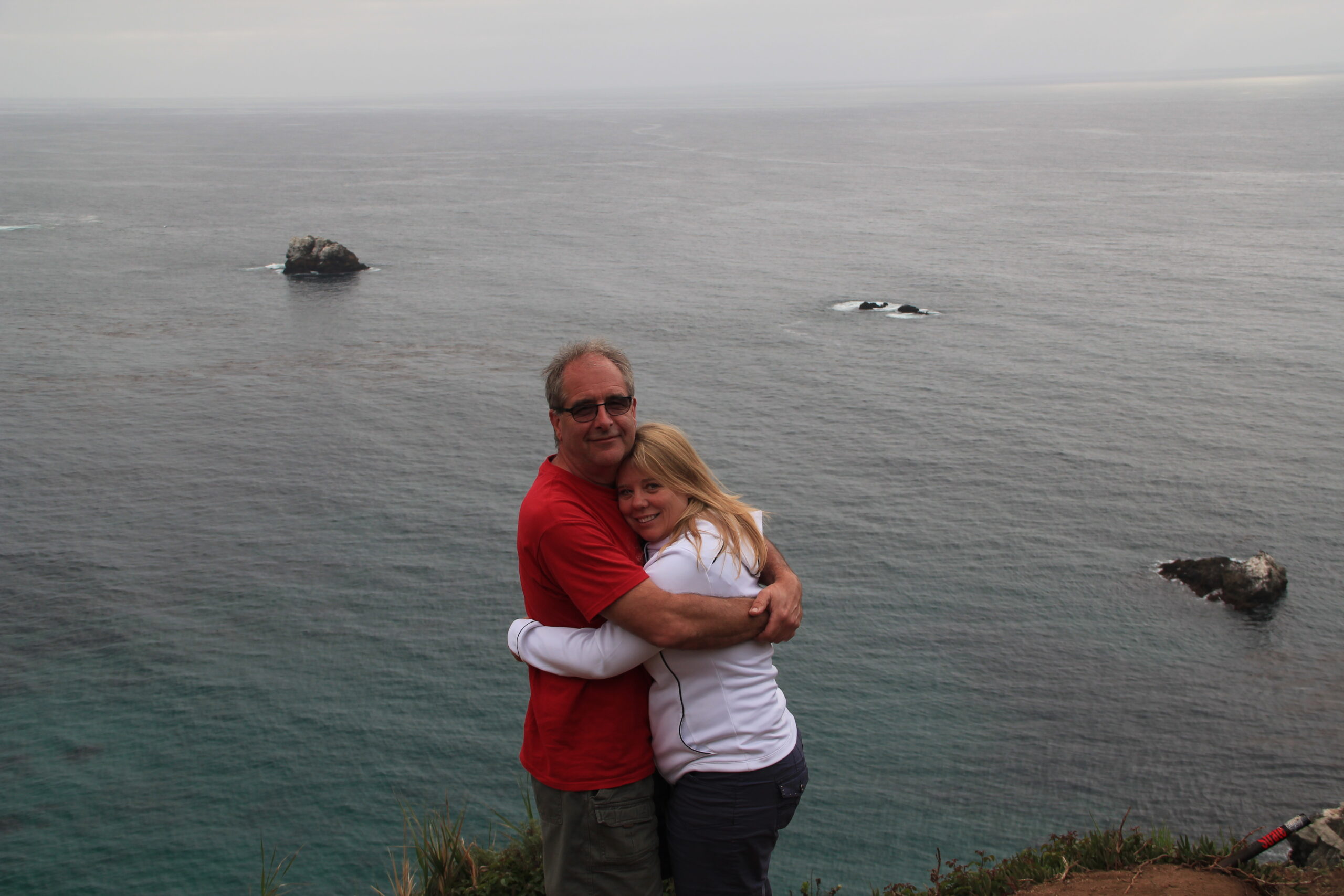 Upon arriving at San Simeon, N&J arranged to tour Hearst Castle for the following morning. Stayed over at a San Simeon State campground, easy access to the sandy beaches nearby. Next day boarded tour coaches that climbed up the steep mountain grade to the grande home of the famous (infamous?) media magnate of the 1920 & 30's… William Randolph Hearst. Talk about 'over the top' opulence, this palace has it all, from a beautiful reflecting pool outside, large movie theatre, expansive view overlooking the ocean & a 'Romanesque-like' indoor swimming pool in the lower floor 😎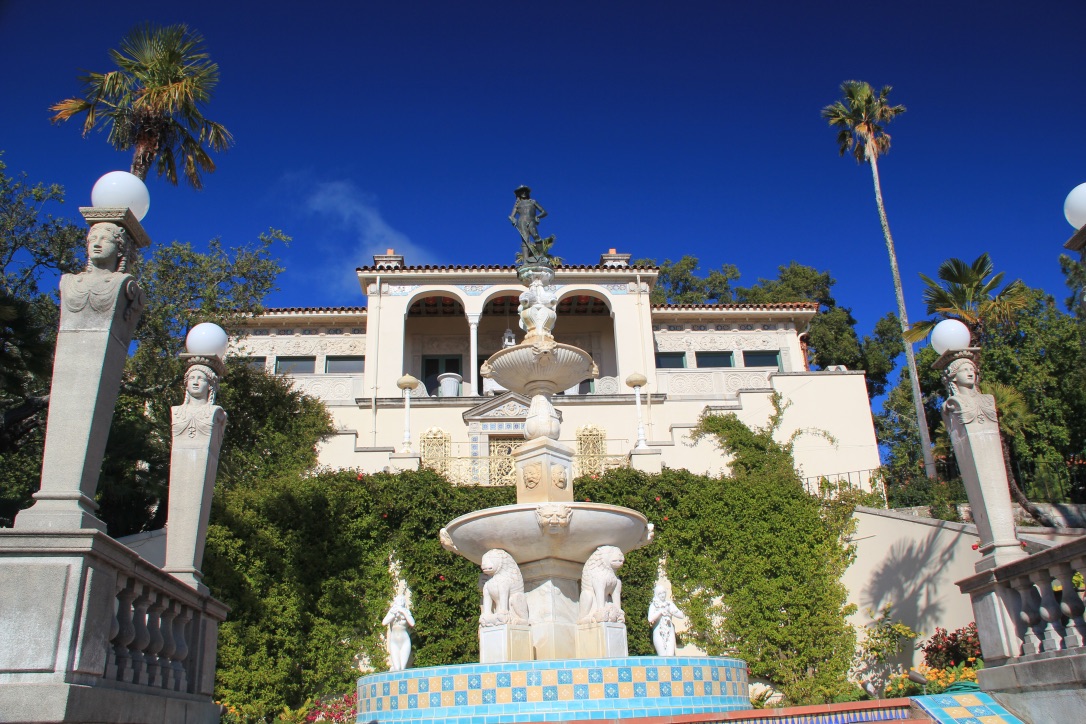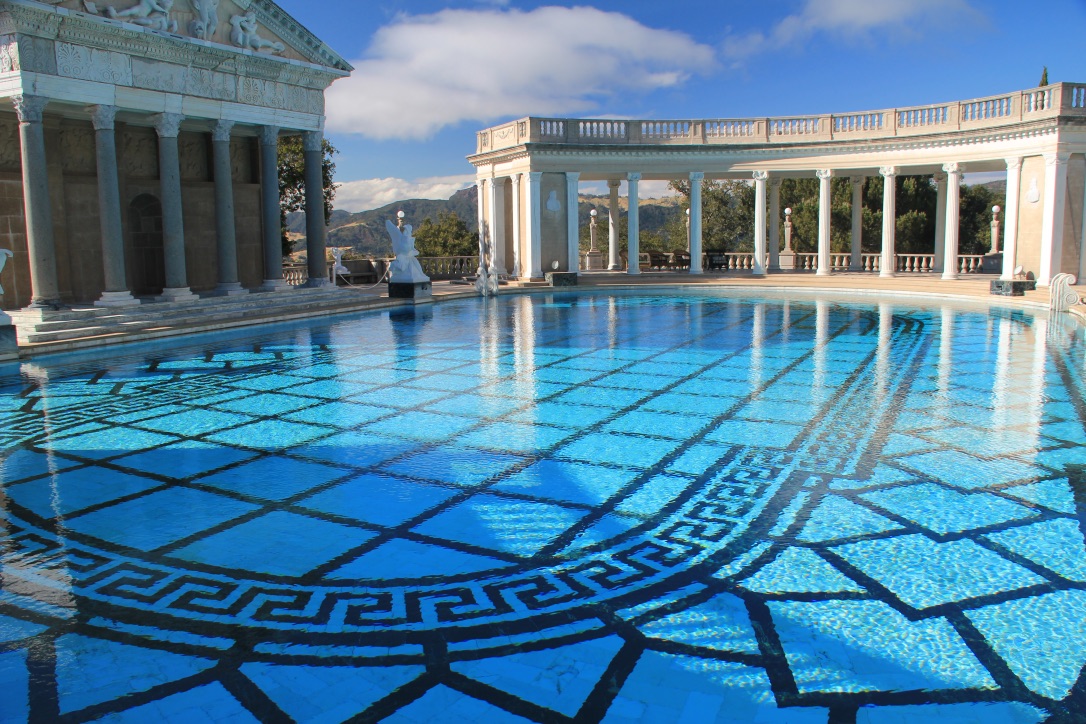 Nearby beaches populated by a huge number of California Sea Lions… it would seem they spend most of their lives lying on the beach, flipping sand onto themselves to keep the sun from burning their skin.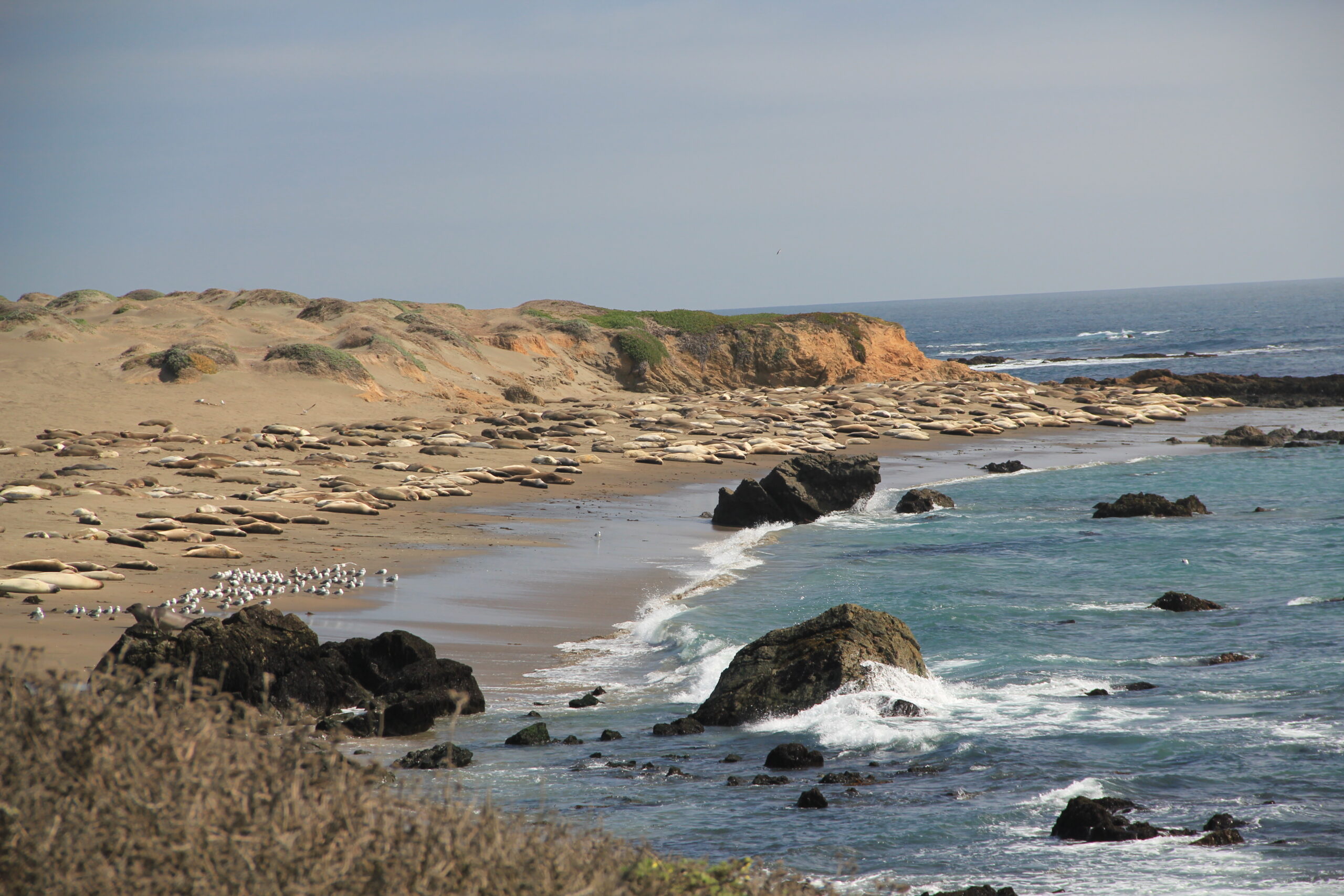 After leaving the San Simeon region, you return to the more populated areas of Morro Bay, Los Osos (home of the Westfalia guru… GoWesty) and Pismo Beach. Huge expanse of sandy beaches abound, every turn of the road brings you to another cove, another ocean access.
For reasons unknown, out-of-the-blue, N&J decided to take a backroad towards the ocean and came upon Jalama Beach Campsite (1 hour north of Santa Barbara). Fortunately there was a spot available in a 'usually fully reserved' campground, available for 3 nights, mere steps away from the beach, view of the water… BINGO!!!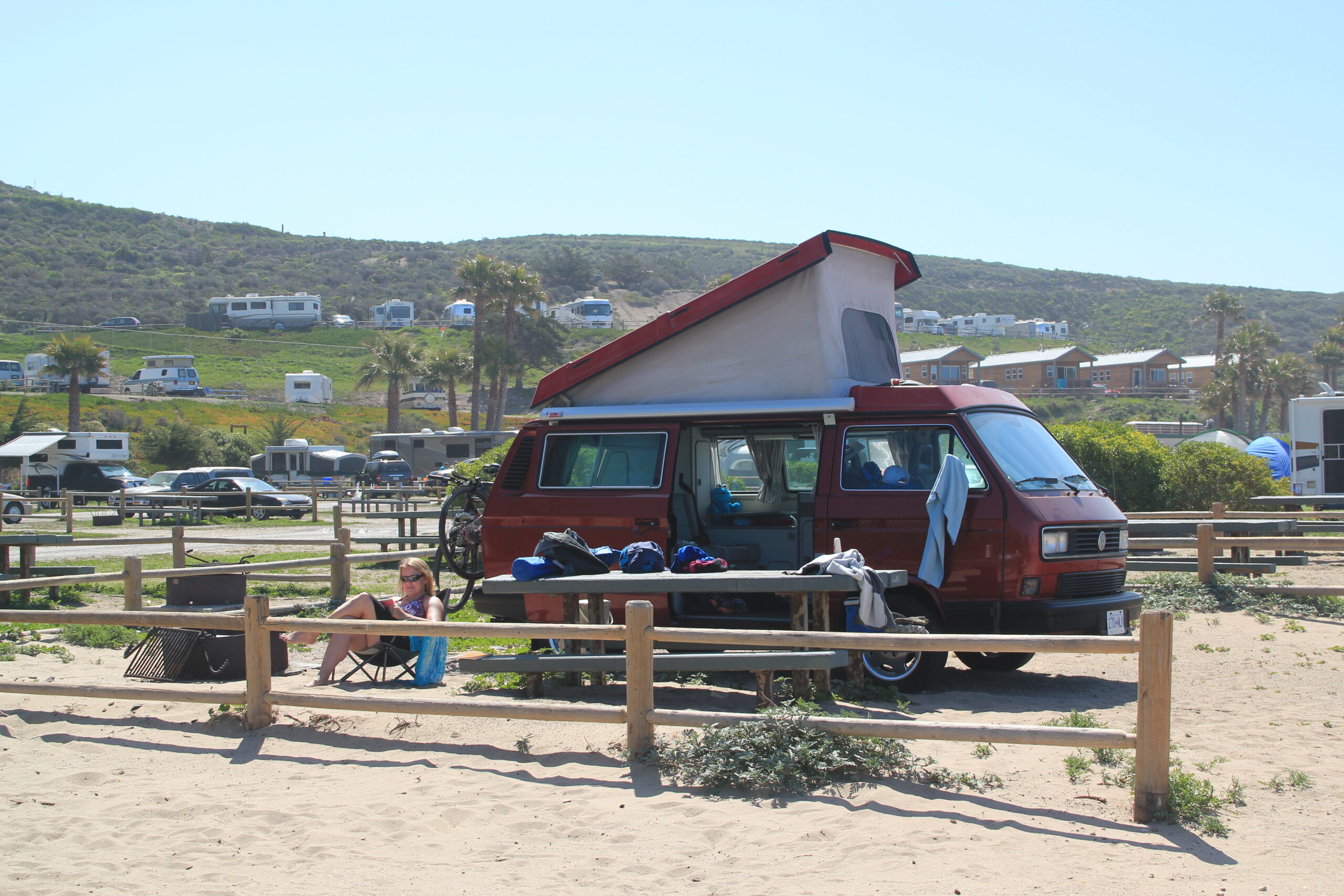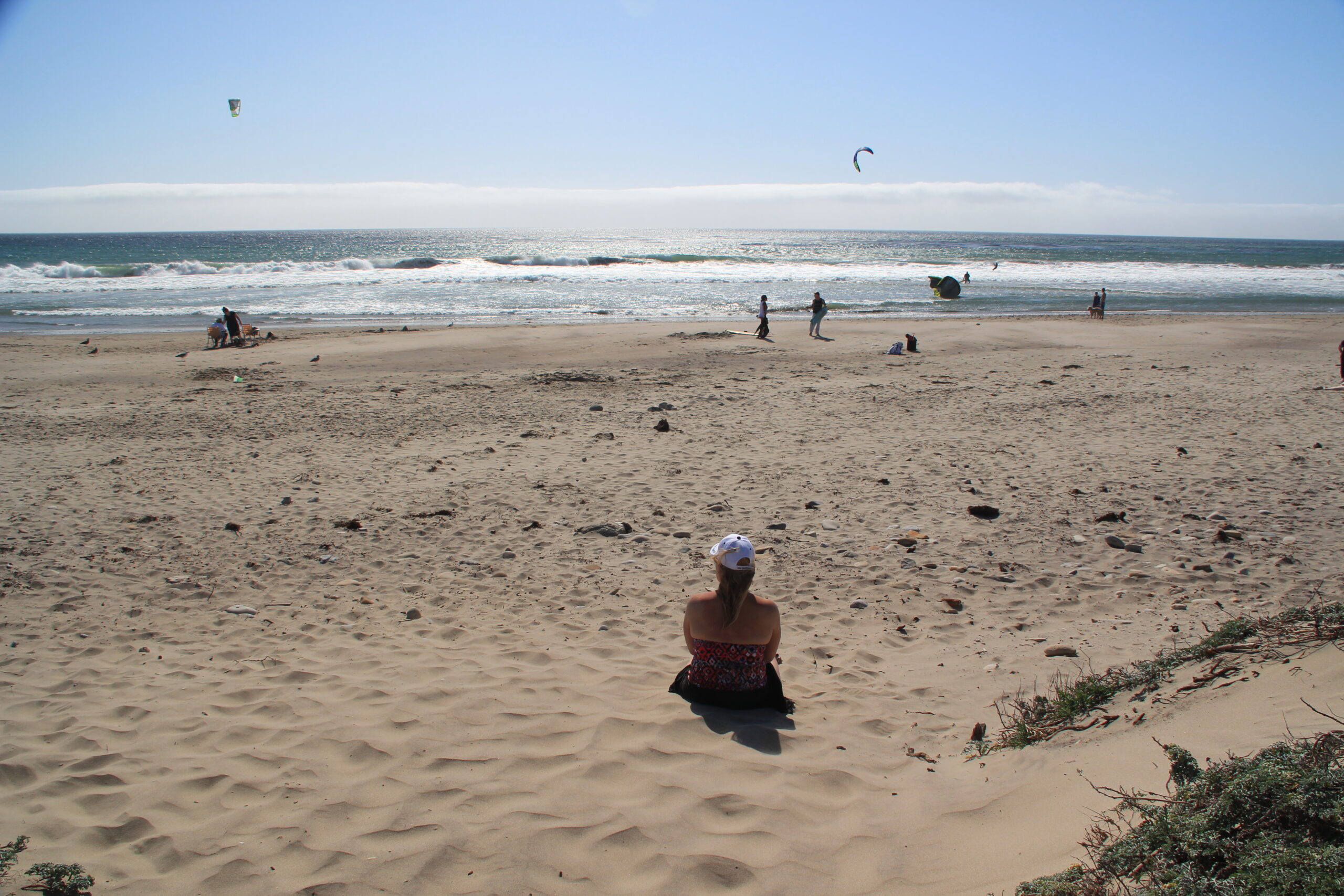 After dragging themselves away from the past few days enjoying beach camping, N&J took a side tour to Solvang CA. A town built around the Danish lifestyle. Beautiful setting, colourful buildings, great food.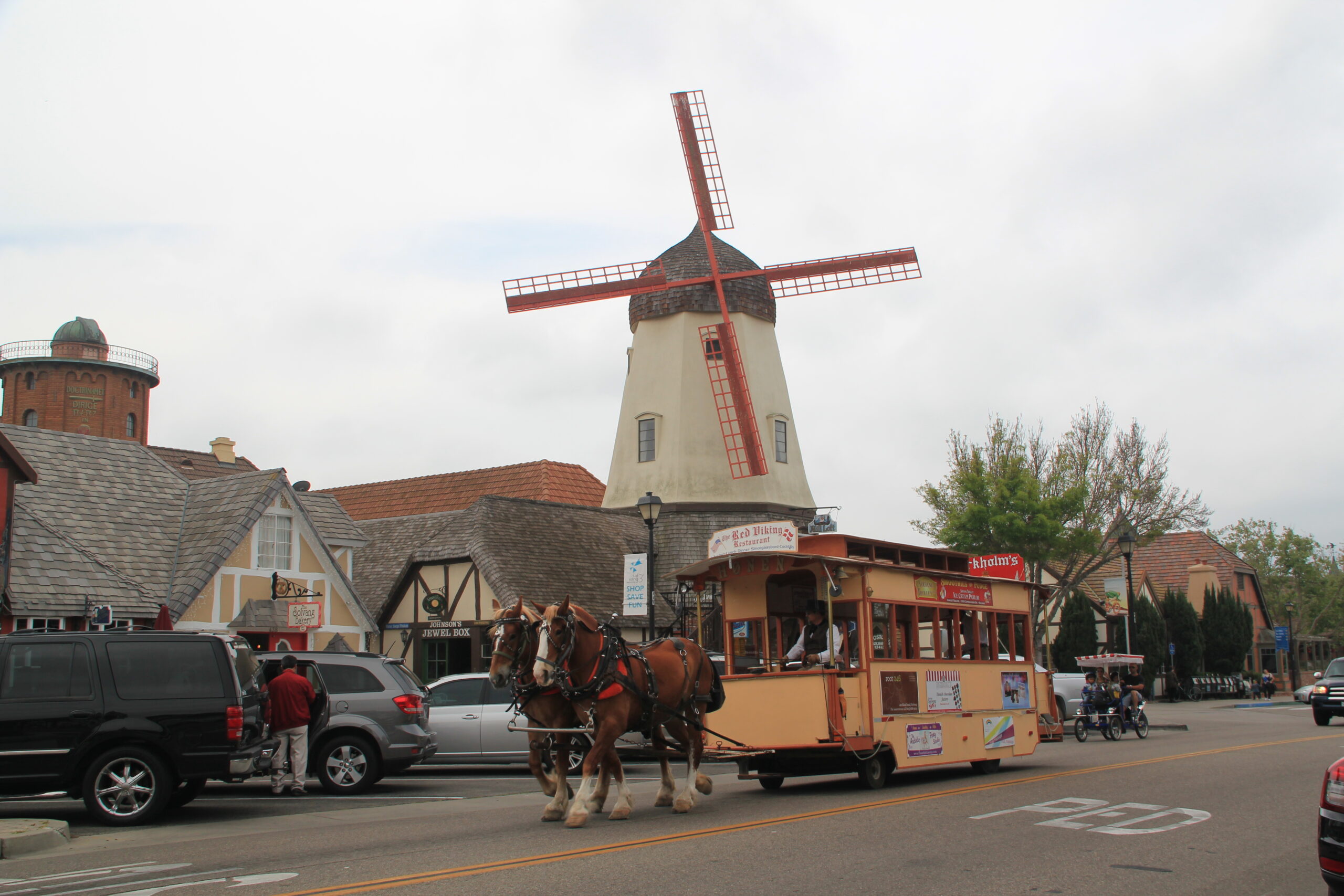 Headed back to the coast continuing their southerly direction, the pier of Santa Barbara became the focal point of their next stop. Scores of tourist flooded the wharf, dozens of fisherman angling for sardines… lots of bounty to show for it too. N was able to obtain a couple sardines for dinner, fried up in Hobbes while parked along the beach a short distance from the pier (they also managed to stay overnight here as well).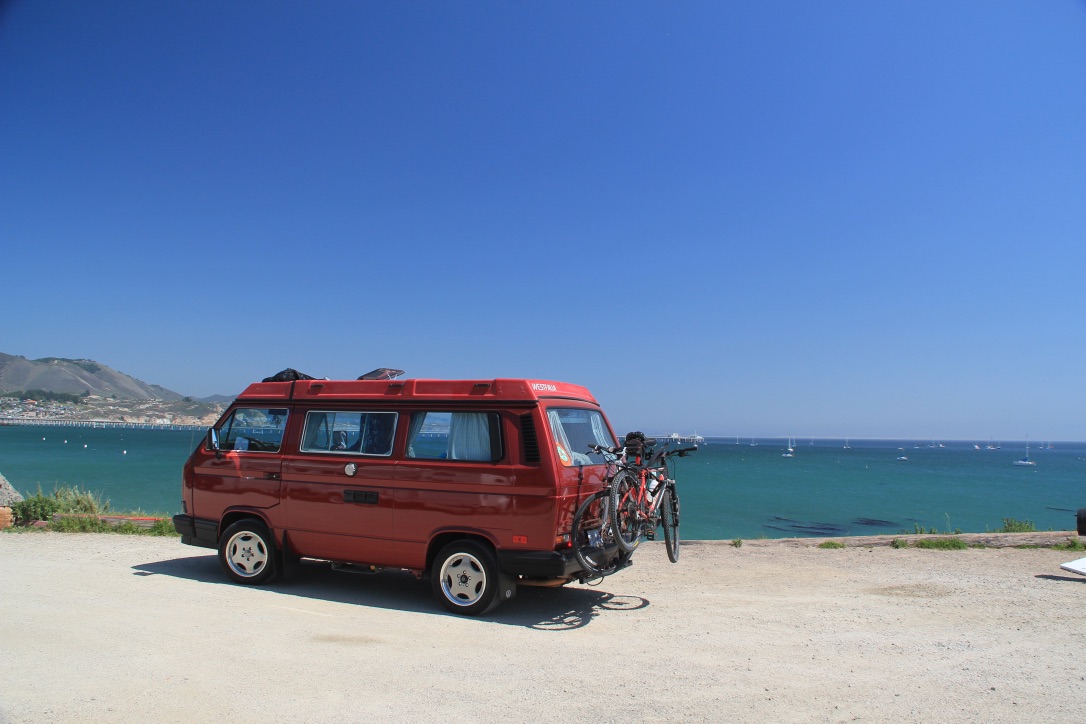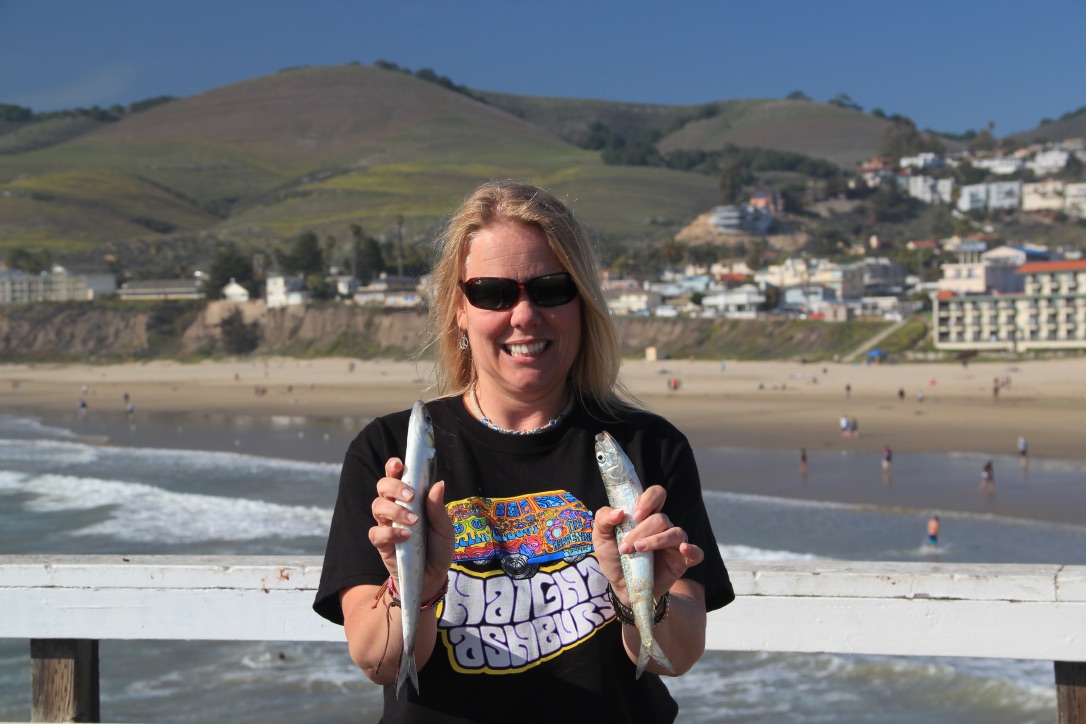 The next few days was spent checking out the usual California attractions… Malibu, Santa Monica Pier, Knott's Berry Farm. Interspersed with beach camping all along the way (got to love freestyling!).
Remembering that much was needed to be done back at home regarding the 'Big Event' in June, N&J's most southerly stop was at Huntington Beach. While strolling the massive docks & their shops, restaurants… They came upon a shop specializing in 'hot sauces', thousands of little bottles of spicy delight. N wanting to get something special for her brother, searched for what seems like hours to find just the right one. The sauce selected turned out to be 'soooooo hot', you actually had to sign a 'waiver' to purchase indicating you understood the implications… CRAZY!!!
How HOT you say??? …they provided samples on the end of a toothpick, YIKES!!! …cannot imagine what a teaspoon amount would do to you 🥵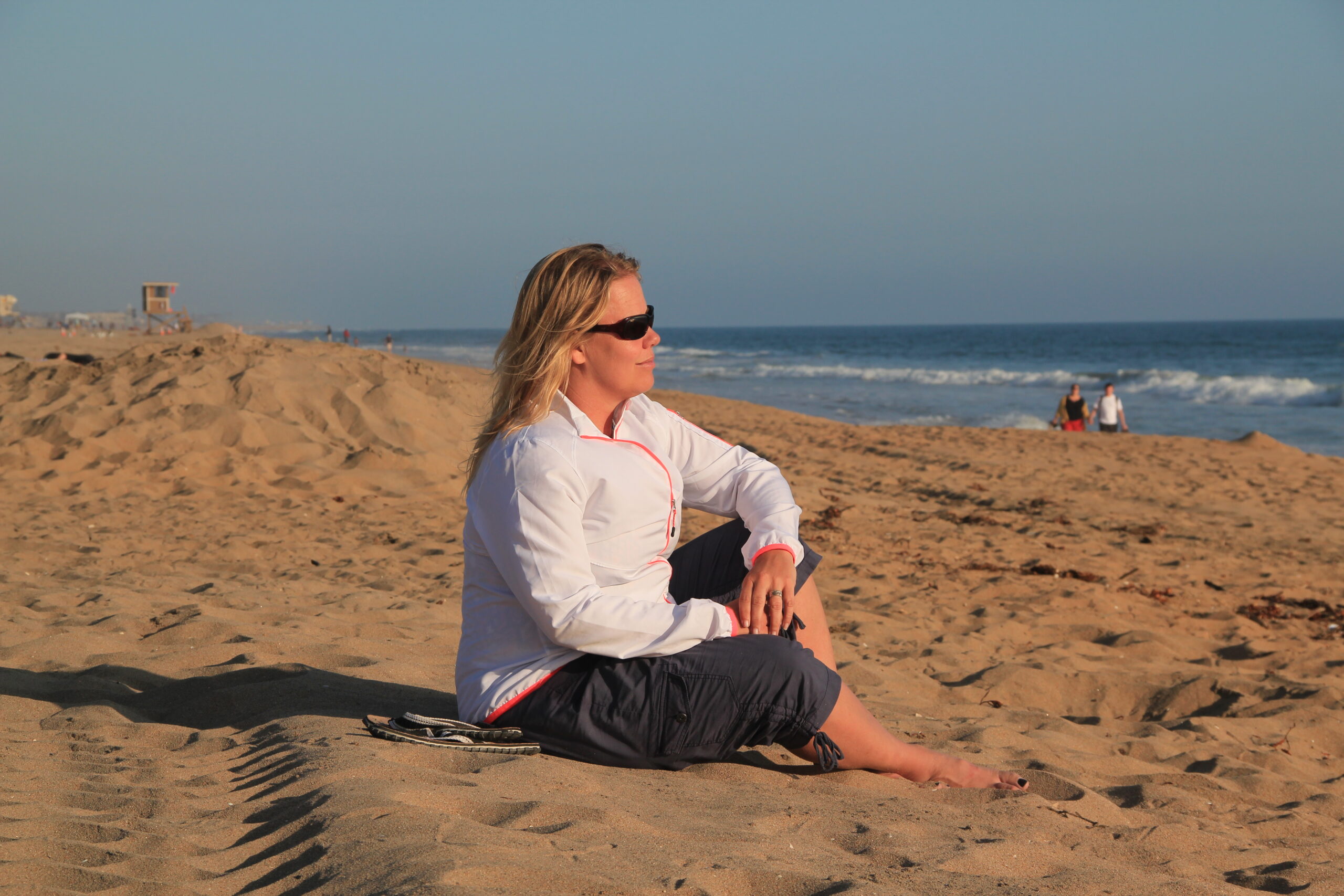 The return trip back home to Vancouver was traveled mainly on I-5 Interstate Highway… not N&J's preferred choice, but it does move along quickly. They had a wedding to attend!!
Until next time 🙂
---