Crow Creek Indian Reservation, SD (Sep 21/13) – Saturday morning, have been here a week and it's N&J's first day to explore! Excited about heading into the 'big city' of Chamberlain SD, similar in scale to Hope BC. The first stop was the annual St. Joseph's Indian School Pow Wow; traditional dress, native drummers and chanters festooned the school field with a pageantry of colour and music. The kids practice their dancing all year long at the chance of winning recognition and prizes. Parents sitting on the sidelines watching intently along with school supporters and spectators, enjoyed the performance under sunny skies.
click on pic to enlarge – right/left arrow to scroll thru the gallery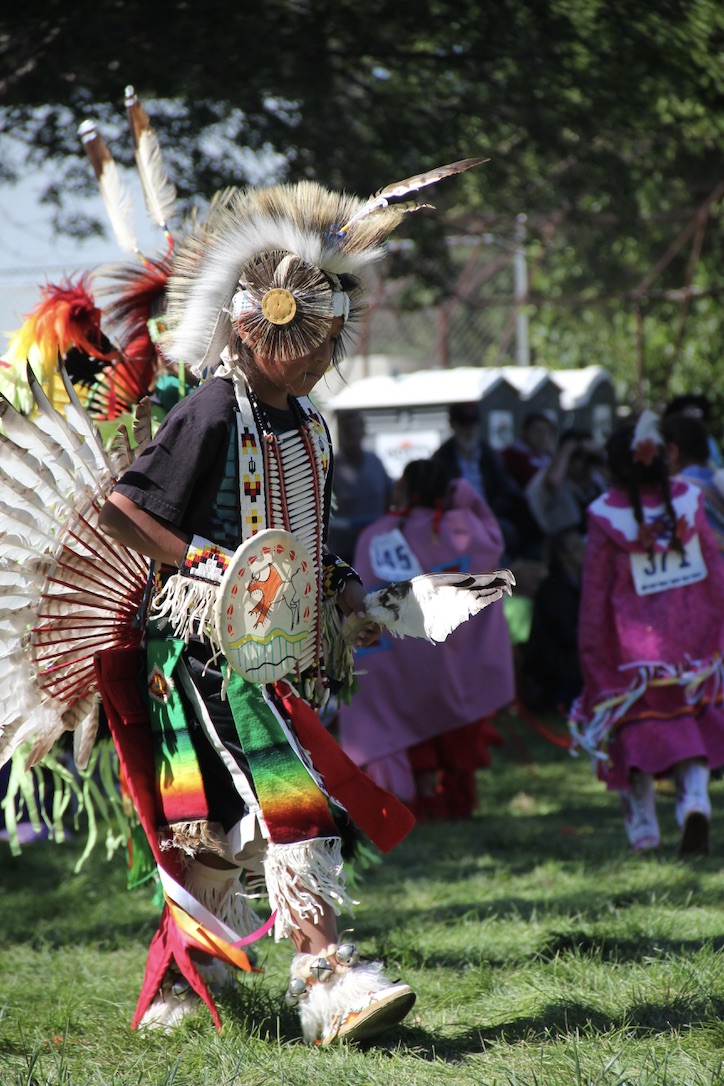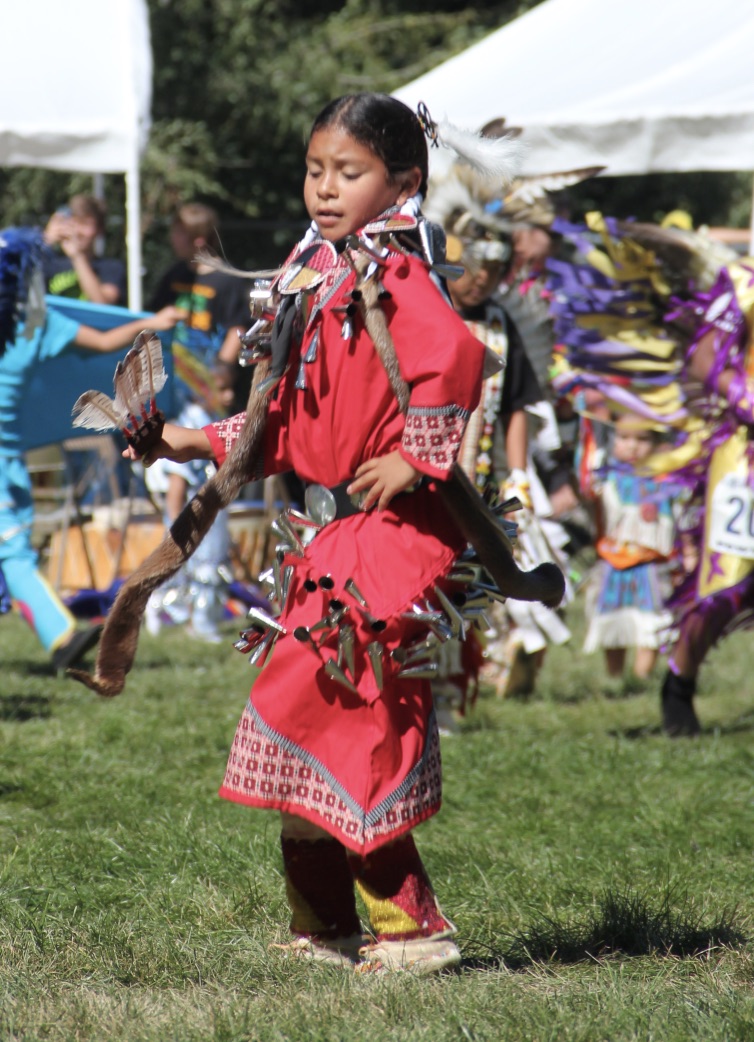 After many hours at the event & with awaiting chores on their minds N&J decided to do a bit of shopping for groceries and items that was needed for an upcoming 'ceremony' that they have been invited to participate in. Laundry also on the list and the chance to check out a local native art gallery, the day seems to pass by quickly. Not quite ready to head back to Crow Creek, go to the movies in an antiquated building located on a typical small town Main street. The old-school 'State Theatre' was very comfortable and had a great audio/visual system. When was the last time you paid $5 for an evening show???
The film entitled 'The Butler' is a powerful true portrayal of the prejudice of the Black Americans in the first part of the twentieth century. Ironically, living on the reserve, immersed in the lives of the Native Americans who experience racism and the mistreatment of their people to this very day. The civil rights movement has made great strides but has a long way to go.
Update: on September 24, 2013 the first Native American won the Miss America Pageant!!!
CHECK OUT THE VIDEO BELOW, CLICK ON THE PIC…
---