"We Got the Cookie Monster Blues !!!" by N&J.
Badlands National Park in Wyoming (Oct 20/13) – N&J certainly didn't waste anytime getting themselves back into the 'on the road' routine after the Habitat gig. Since leaving Fort Thompson they have already clocked quite a few kilometres on Gizmo.
The first stop was Badlands National Park located in the south-west corner of South Dakota…. in fact just outside the eastern park gate where they stopped for the evening after driving across the state. A great place to sleep, very quiet except for the nearby dairy farm and the faint 'mooing' heard all night (HEY!!! Who is milking the cows tonight???).
click on pic to enlarge – right/left arrow to scroll thru the gallery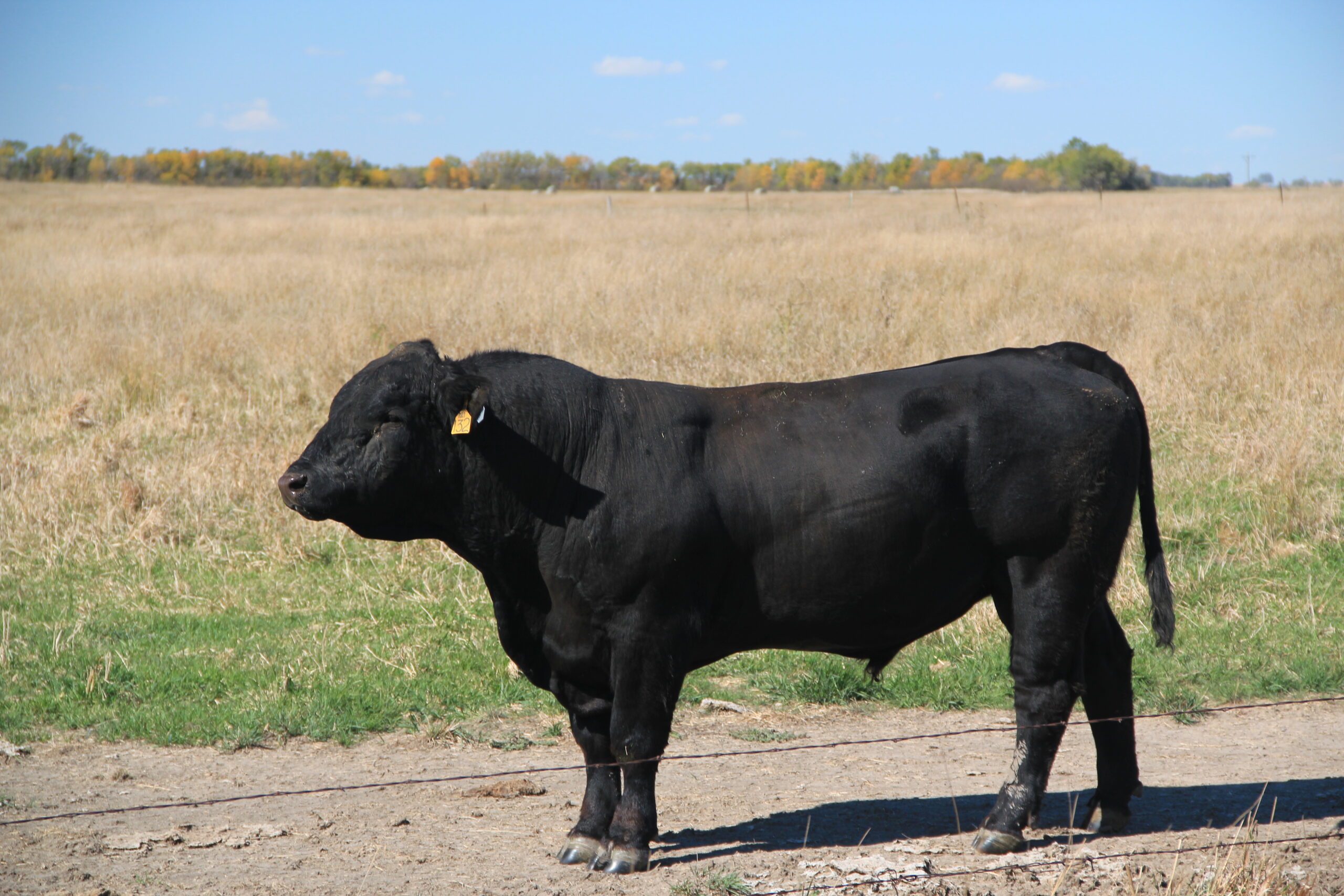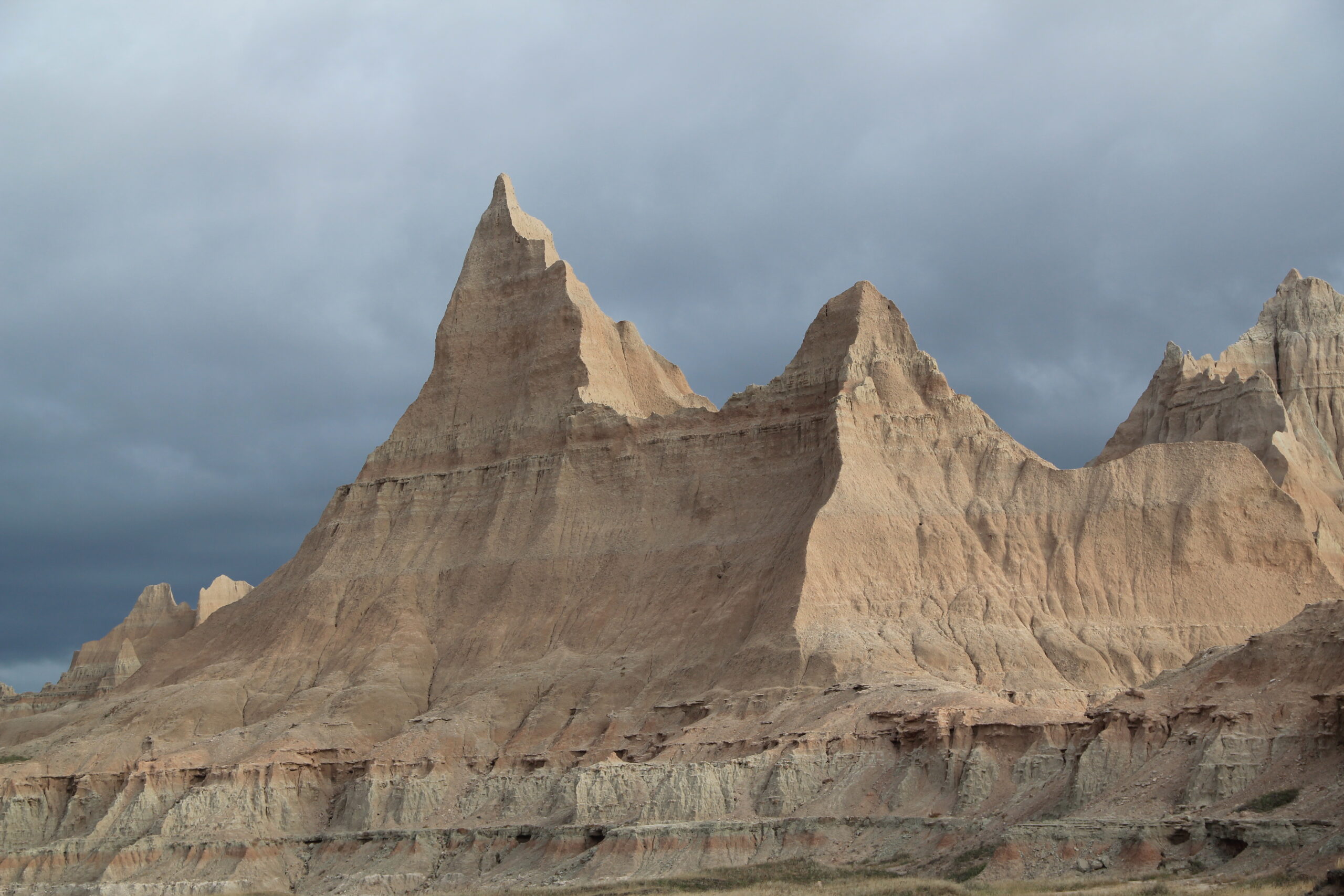 The overnight stay was much cooler than what N&J had grown accustomed to for the previous 6 weeks (ie. noisy electric heater). Next day awoke to a wondrous scene…. the sun rising on the 'moonscape' image of the magical canyons that make up this area. Another surprise was the accumulations of snow; this was leftover from the massive snowfall from a couple weeks ago (1.6 metres or 58 inches fell in a 24 hour period!!!). It was reported that 64,000 head of cattle were lost to the extreme conditions (suffocated in the deep snow)… a terrible & troubling tragedy.
It was also on this day that a new 'routine' was incorporated in the daily travels…. rather than waste time on changing in & out of clothing from 'night-time' to 'day-time' and back again; just wear what they had on from the previous sleep, besides it really hard to put on 'cold' clothes in the morning. In this case…. wear the newly purchased sleep-wear… Cookie Monster PJ's !!!.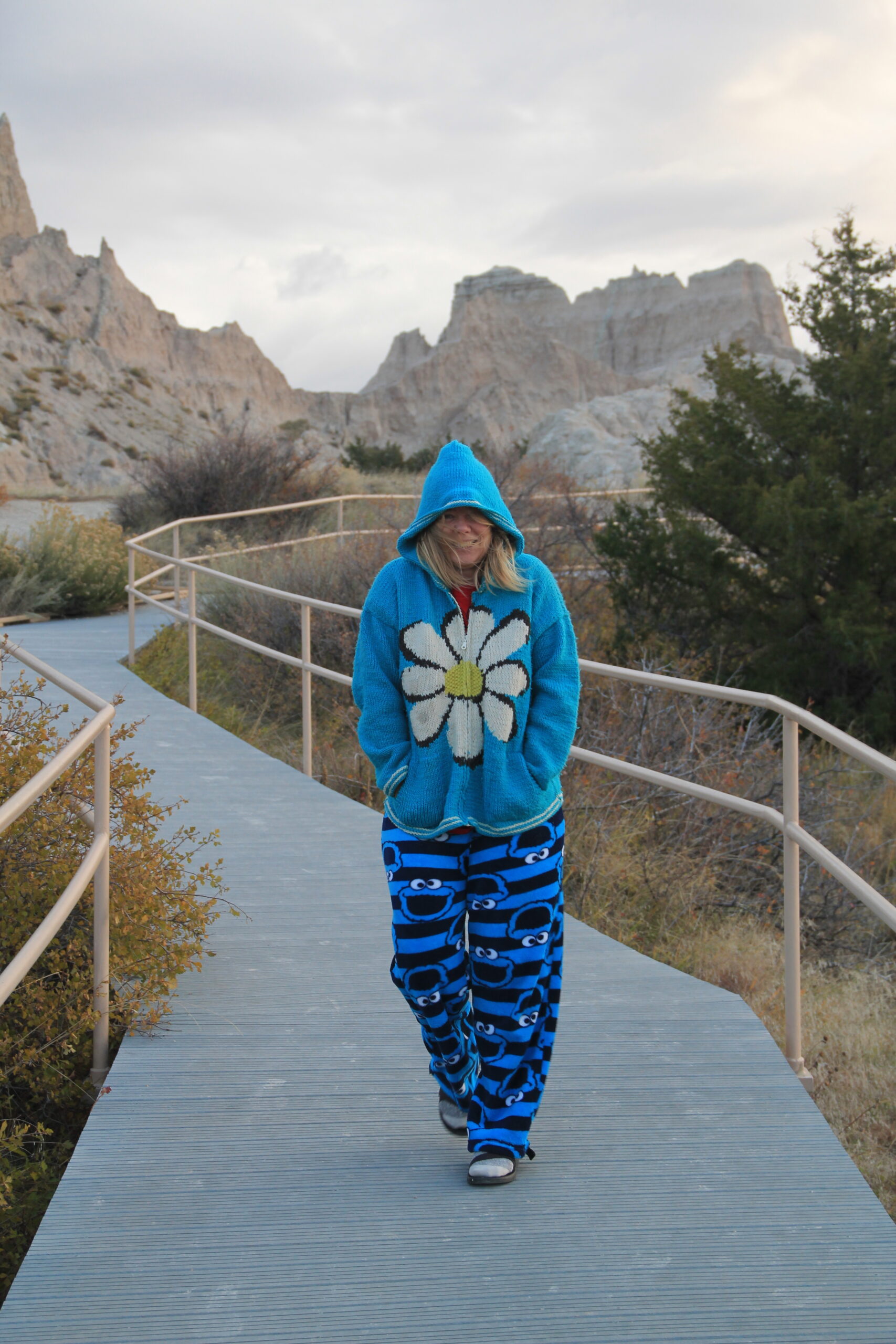 They are very comfortable, really warm… and they never lose each other in the store, who could miss them??? Besides N&J already get a lot of weird looks from people when they see the Westfalia camper van adorned with bright red window paint with messages all over the van (Burning Man, Peace signs, etc)… they can't miss the van… they now can't miss N&J 🙂
---