Whistler, BC (Apr 17/22) – N&J have always had a yearning to go off-road… really, really OFF-ROAD. Wherever HOBBES happens to be along any highway, the opportunity to explore further, deeper into the landscape always beckons whenever a dirt trail, a gravel surface wandering off into the trees presents itself. Where does that go? Wonder what is at the end? a lake? a freestyle campsite? Heaven on Earth?
But the other question they ask themselves, is what challenges can be expected …is the terrain too steep? too many potholes & creek beds traversing the pathway? Will HOBBES get stuck, unable to extract the 'exploratory team' to solid ground?
All those questions were almost impossible to answer… until now.
click on pic to enlarge – right/left arrow to scroll thru the gallery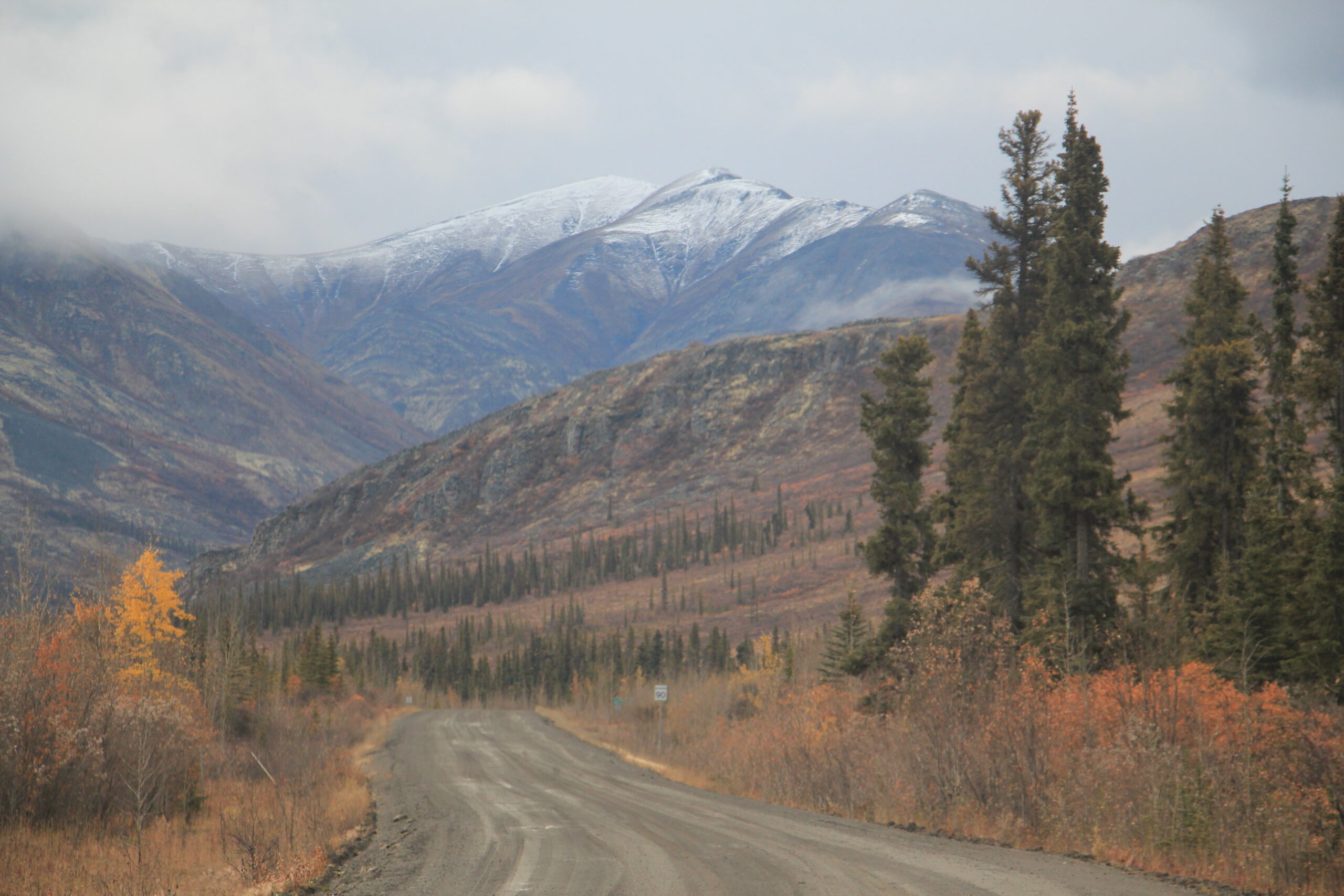 HOBBES has spent the past few months in the shop getting what could be described as the 'ultimate make-over'… a conversion to a 4 wheel drive (4WD). In the VW Vanagon factory line-up there were options available (along with the Westfalia camper package), that included a 4WD version known as a 'Syncro'.
There are a couple ways to achieve this: 1) simply go out & buy a Syncro Westfalia, or 2) convert the existing van to 4WD. Considering HOBBES has already gone through an innumerable amount of upgrades & improvements to make him the 'lean & mean' cruising machine he is… option #2 was the best option.
The other decision was whether to transform HOBBES into an 'extreme off-road monster' (really large tires, taller springs, mean-looking, etc) to take on any terrain…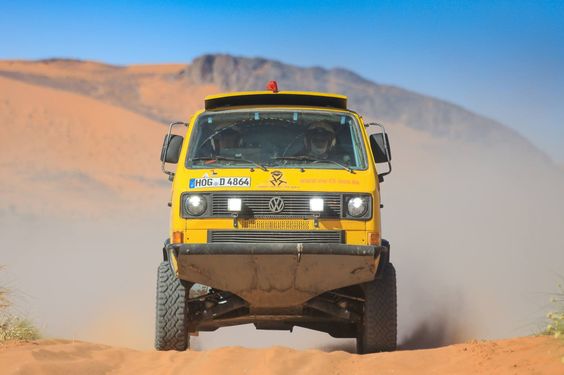 … OR to be somewhat a bit more conservative (like the factory Syncro), add a couple inches of height, some beefier tires to handle most situations. The latter was chosen as N&J still wanted a Westfalia that could drive highways comfortably, and still have the off-road capabilities to handle 90% of the backroads.
So either a 'donor' van was available, or the parts required were readily obtainable. As fate would have it, N&J's Westfalia friend Mark (and neighbour) had most of the major parts available (Syncro 5 speed transaxle, decoupler, front differential, drive shaft, front axle assemblies, etc). Mark's friend Jay (another Syncro enthusiast) was able to supply the Syncro fuel tank, the front subframe, front axles & various other bit parts. To offset the sizeable cost of the conversion, many of the major 2WD parts removed from Hobbes were put up for sale (springs, shocks, 4 speed transaxle, speedometer, all-season tires, etc..)… some still available.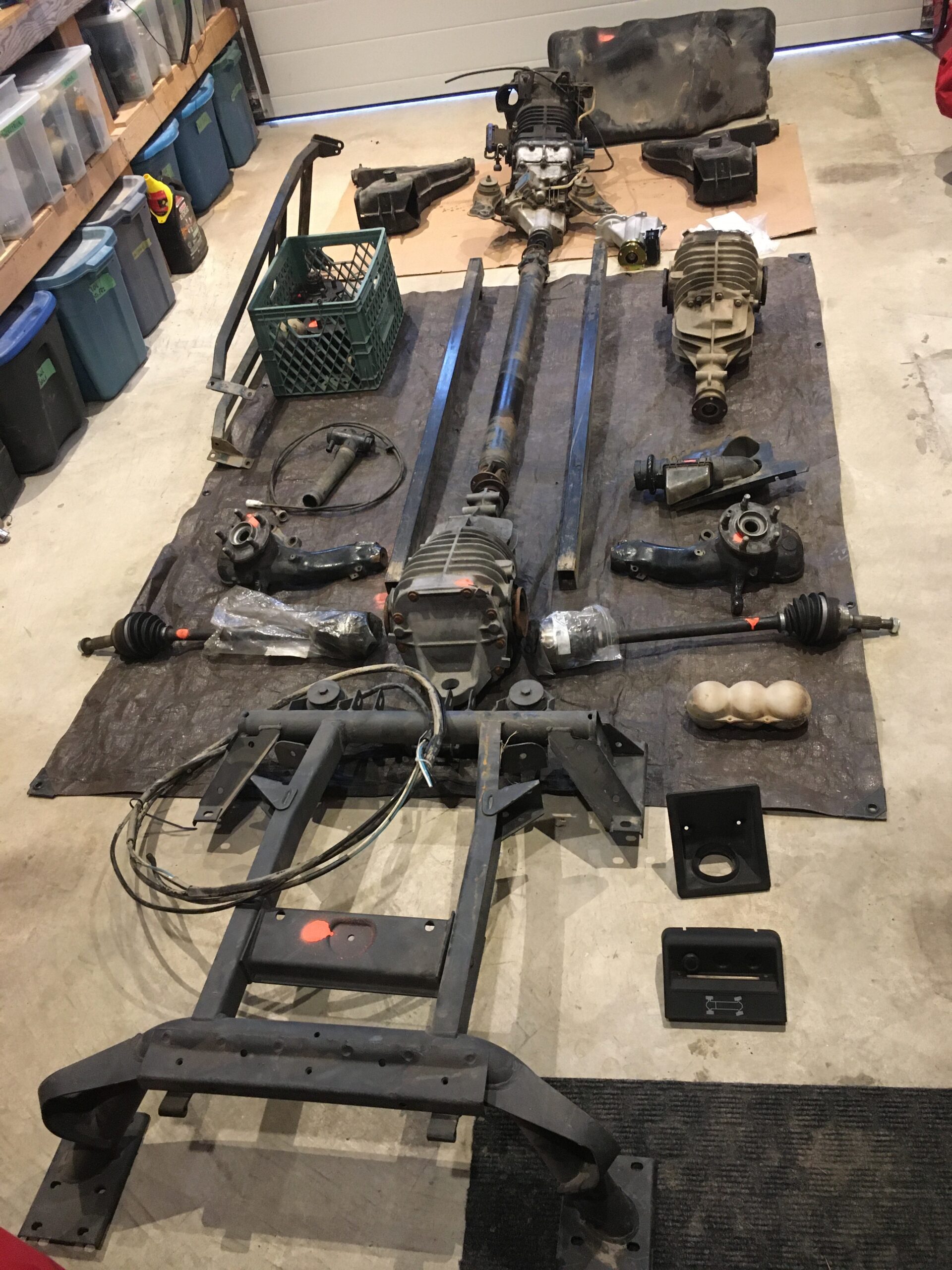 Barry at Werke1 in Richmond took on the project, his team did an admirable job in completing the task at hand, on time & within the budget, Werke1 have done quite a few Syncro conversions in the past. Many of the conversion parts such as bushings, shocks, springs, fuel & brake lines have all been upgraded to a higher standard than 'stock' parts. The sub-frame, skid rails, etc… were all sent out to be powder-coated to give the conversion a 'just like new' appearance.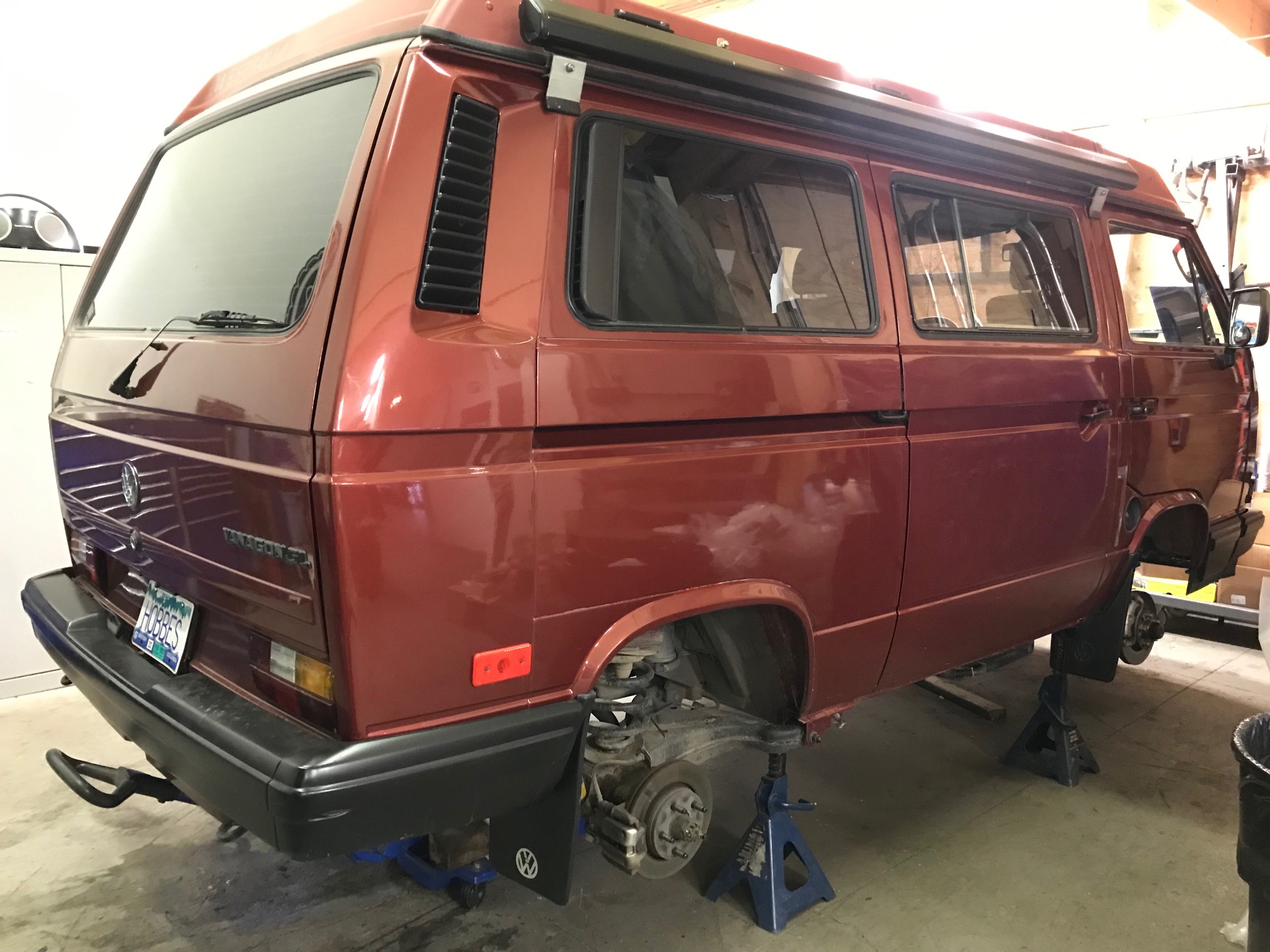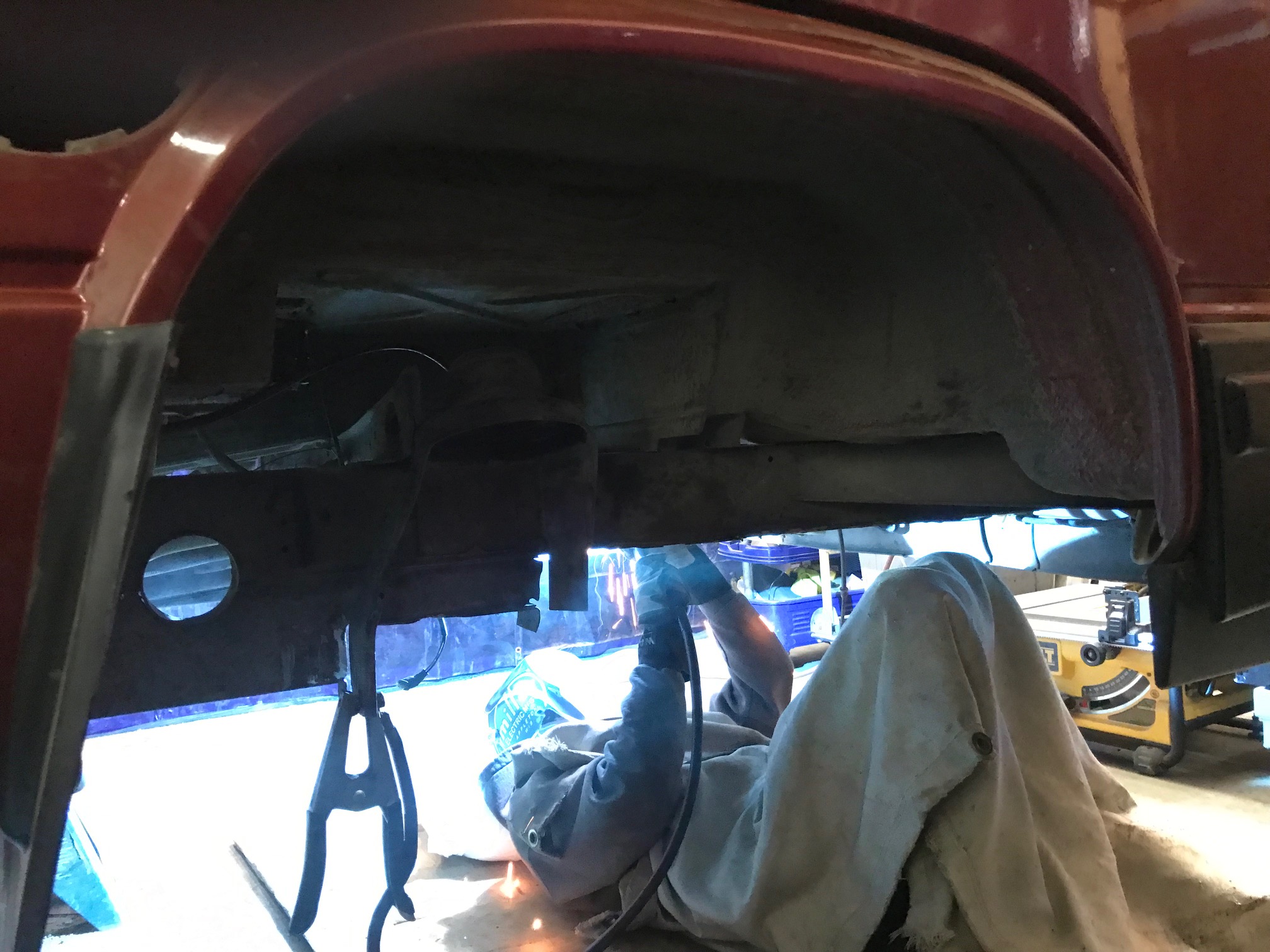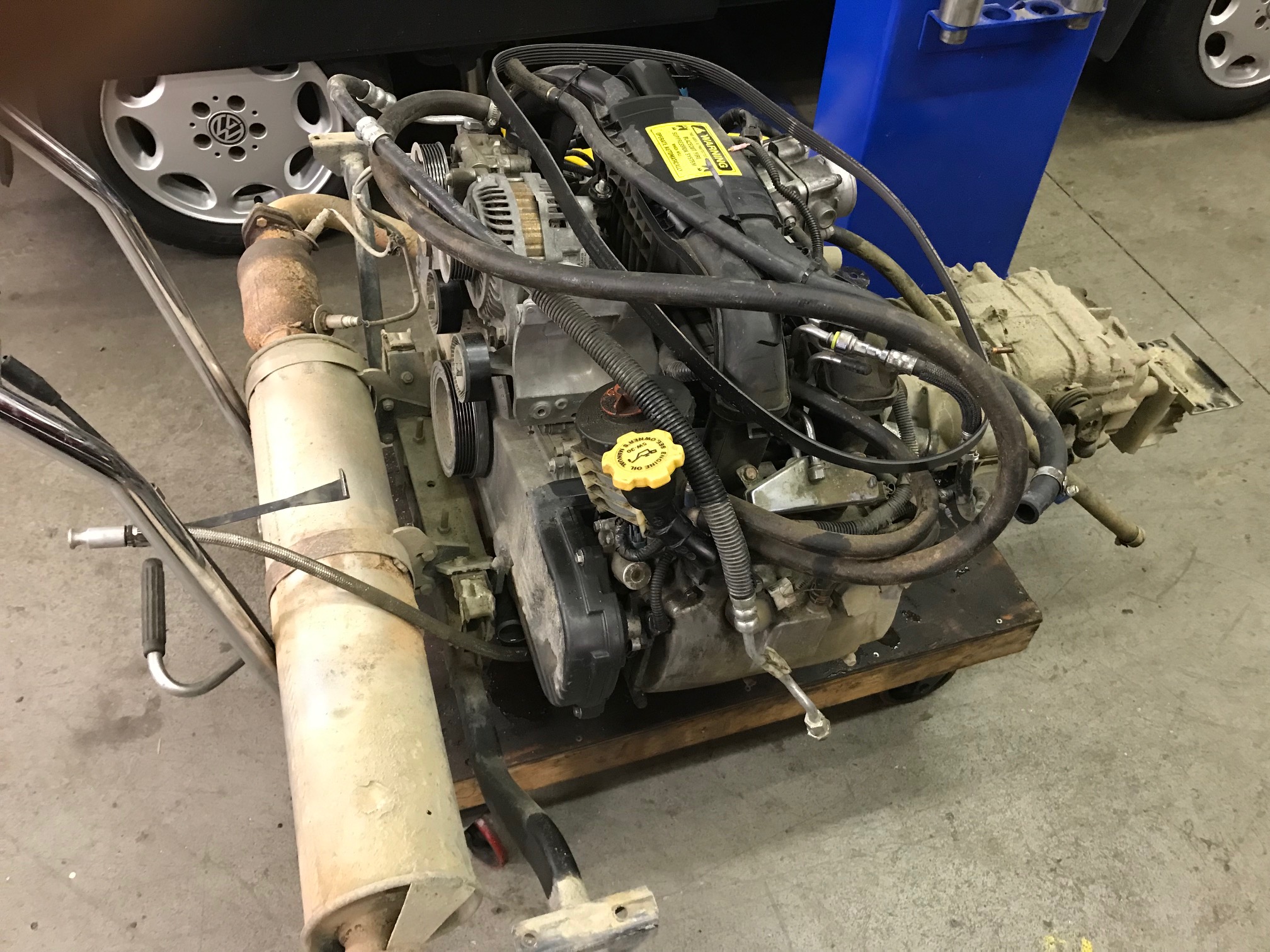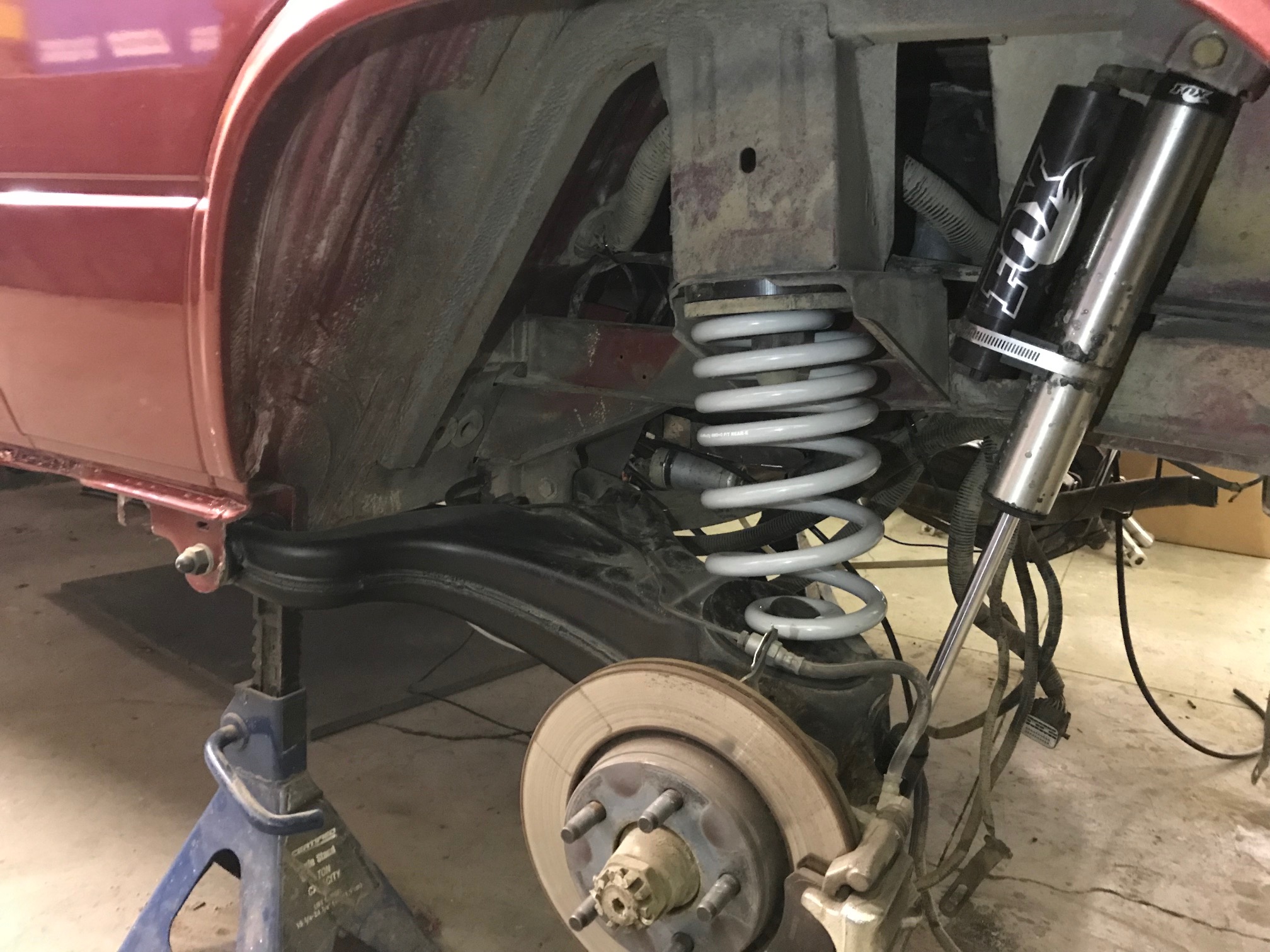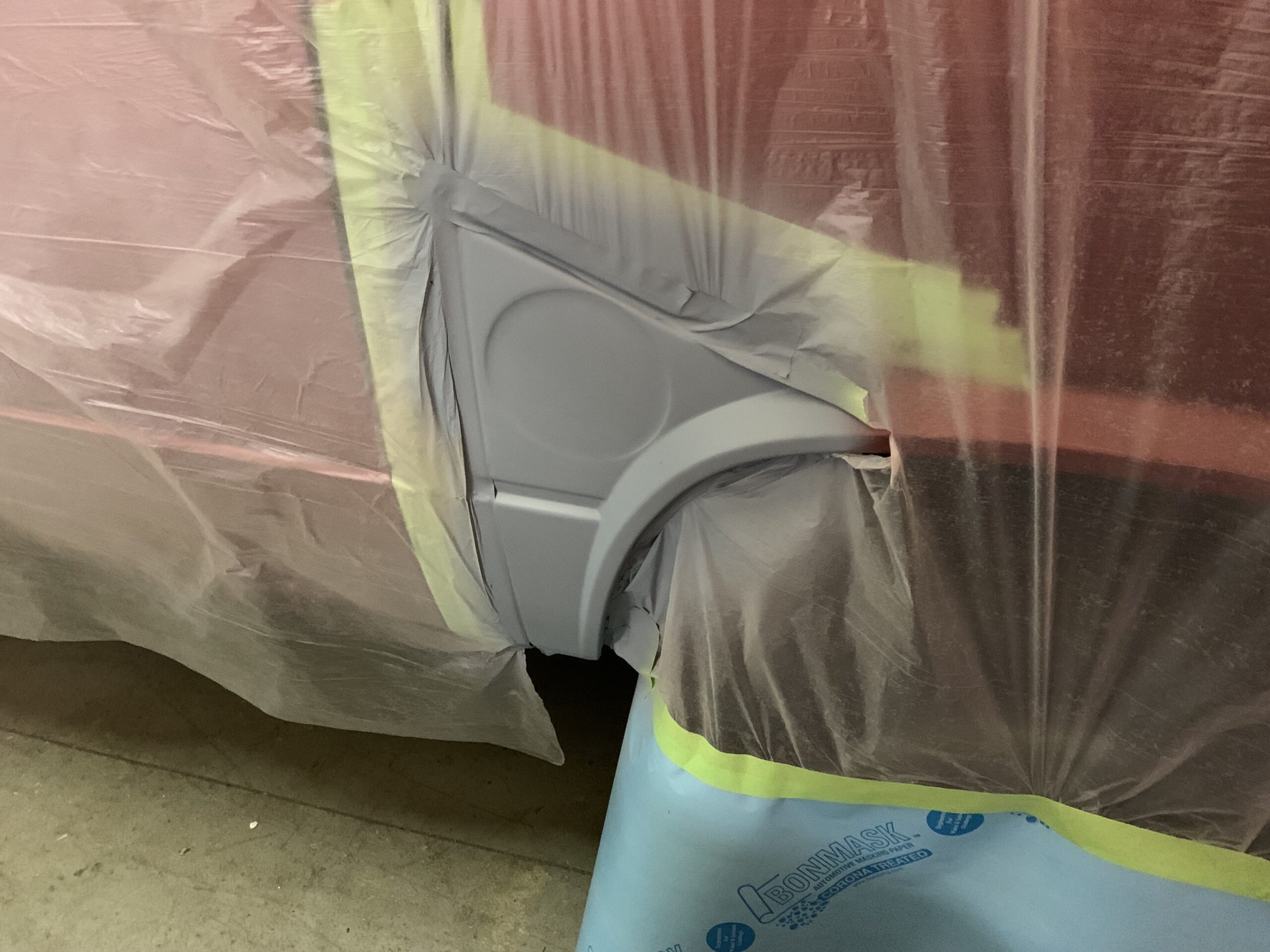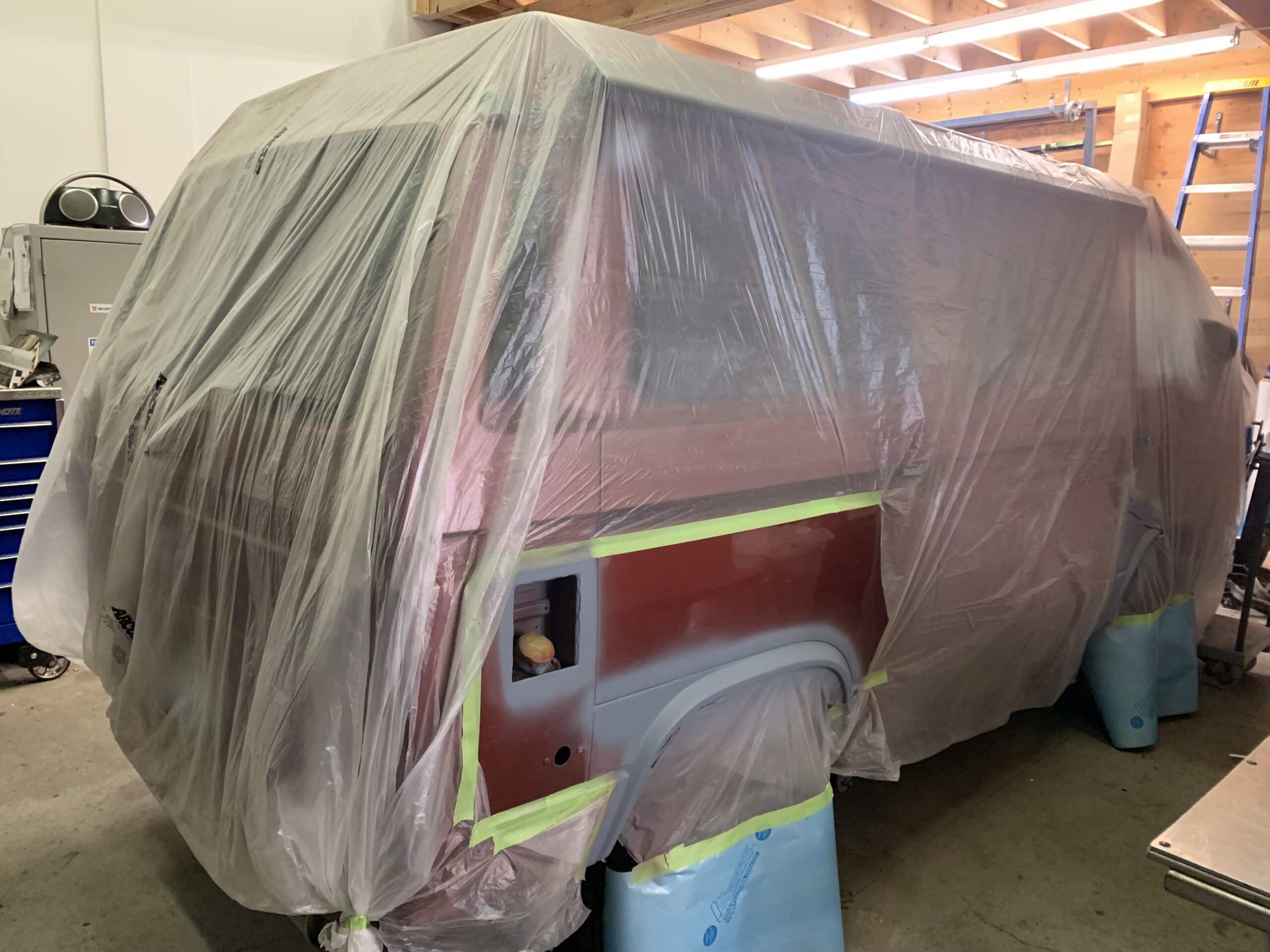 The 4WD drive system installed includes a 'controllable' locking rear posi-trac in the transaxle; also a decoupler was incorporated to allow 4WD (all-wheel drive) to be active only when needed, thus reducing fuel consumption and wear & tear on the drive train.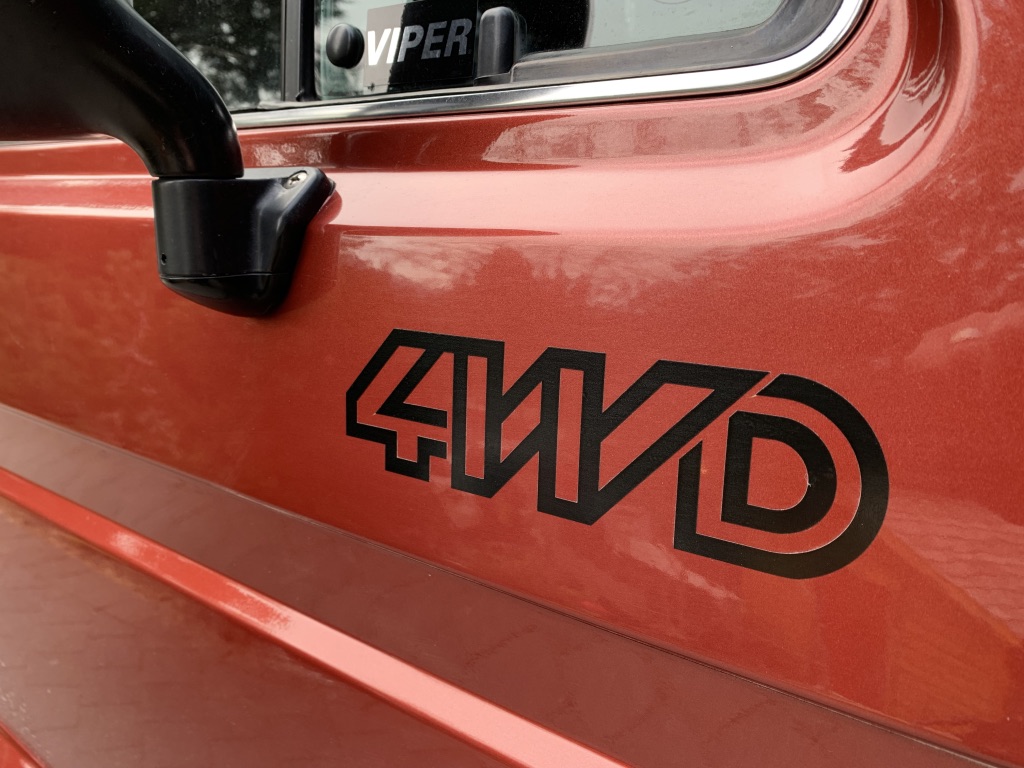 Driving off-road brings with it very rough roads, so new tires (Yokohama GeoLander) and shocks (Fox) specifically chosen to handle the challenging terrain, those bumps & rocks less likely to be problematic as they venture further into the bush.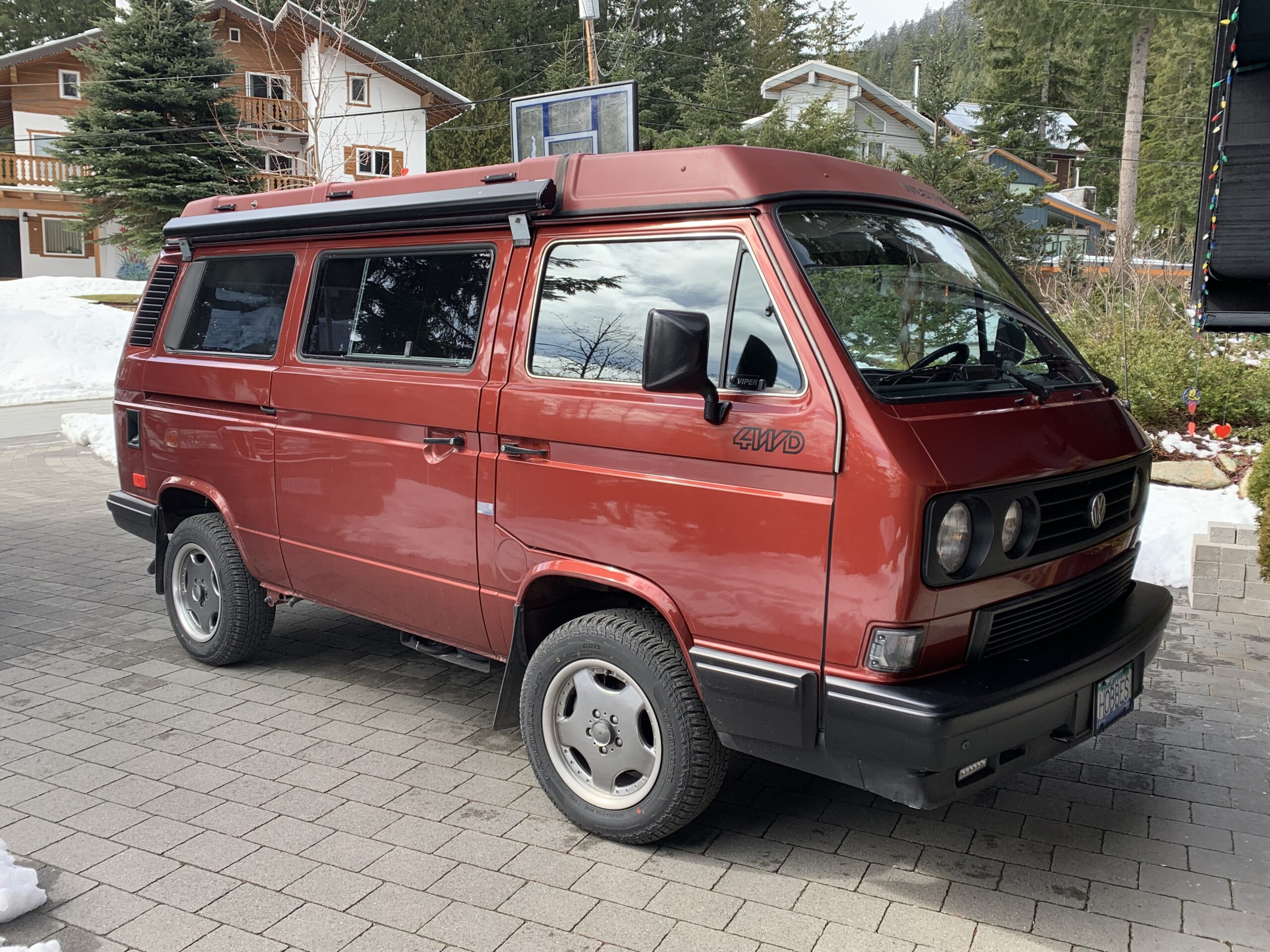 N&J already have travel plans for the 'new' HOBBES and his beefed up masculinity. What comes to mind are the long Yukon gravel/dirt highway (1000kms) that lead to the Arctic Ocean (Dempster Hwy) or the 1400kms of gravel over the top of Labrador (Quebec to Newfoundland) now will be surmountable. No longer restricted to paved roads, the new opportunities open up an immense amount of exploration to the travelling trio… "Oh The Places They Will Go!"
---