"North!!! …to Alaska???" by N&J
Whistler, BC (Sep 12/20) – The 1960 Johnny Horton song conjures up all sorts of imagery and nostalgia of yearning for adventure, discovery & travel …but COVID-19 has other ideas in mind, so N&J do what they can within the limits of Be Calm, Be Kind, Be Safe…..
Along with their great friends and fellow Westfalia disciples Chris & Olivier (C&O), decided a trip North is timely, albeit Alaska won't be on the menu due to the travel (and political) restrictions. The Yukon Territory is welcoming British Columbians (part of the bubble consisting of BC, Yukon, Nunavut & N.W.T.) without the 'quarantine restrictions' that apply to visitors from anywhere else. Of course constant monitoring of the health crisis will determine where they end up …but for now 'wherever the wheels are pointed' and instinct leading the way the journey begins….
click on pic to enlarge – right/left arrow to scroll thru the gallery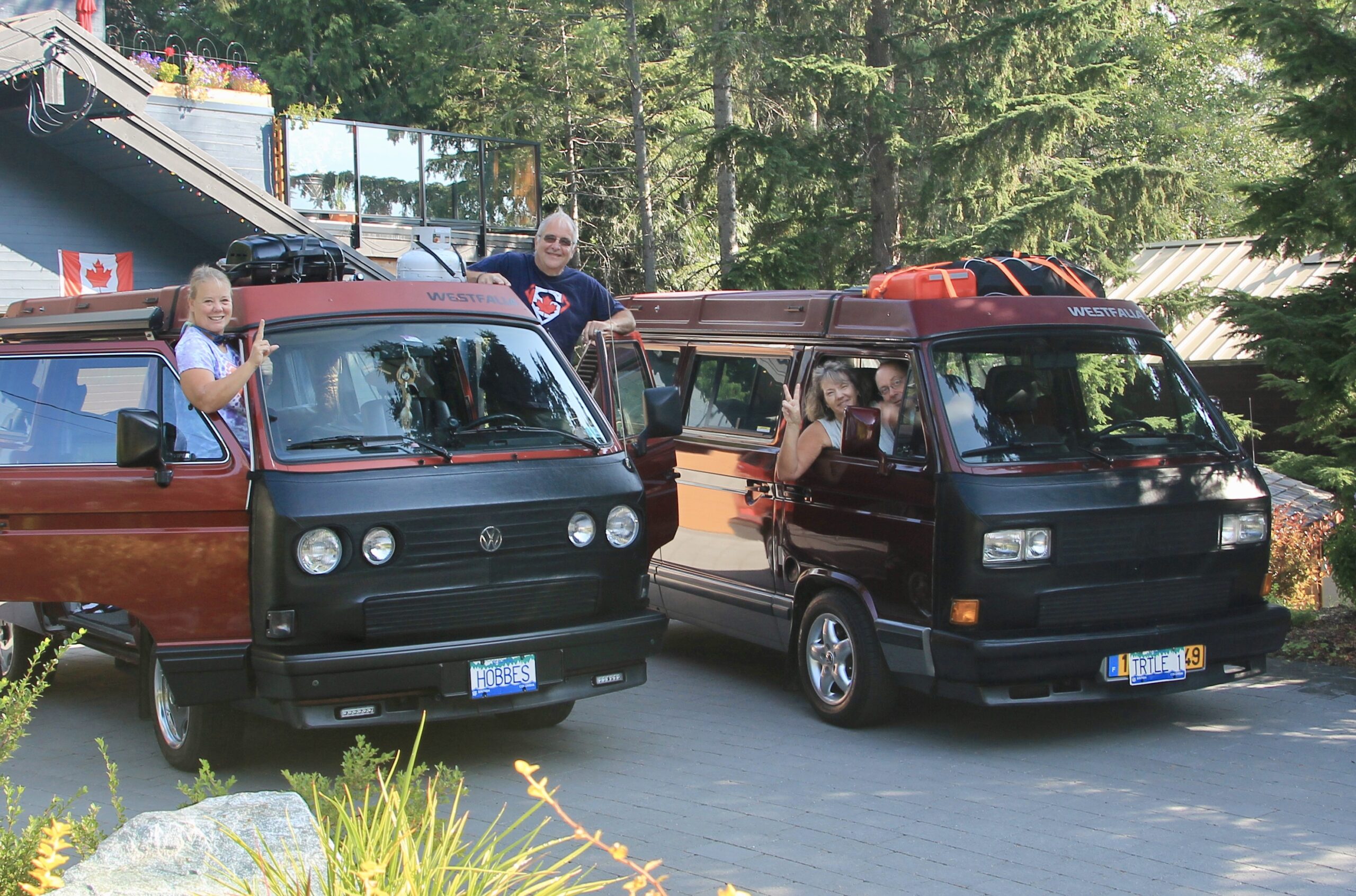 The Westfalia's (HOBBES & TURTLE) are ready… extra fuel, water & provisions with a fridge and freezer on board… loaded & locked. The less interaction (virus-wise) with locals the better for everyone.
So with that in mind, stay tuned for updates as N&J, C&O and of course Jesse (the wonder cat) head north…
The Rush is on!!!
---