West of Cody, Wyoming (Oct 22/13)  –  Having learned along the way that the best maps and source of info is at the State Information Centre, N&J make sure to stop everytime they cross a state line.  Eager to learn about the vastness and uniquenes of Wyoming they are told not to miss Thermopolis. A unique town centered around a natural hot spring, being the largest in North America, it is truly stunning. Located within Native Land, a treaty was signed entrusting that the Hot Springs would be free to everyone… and it still is. N&J were thrilled!!! After a hot soak, completely relaxed and clean they continued on to Cody, WY… the home of Buffalo Bill. Searching for some food, a stop in at a burger joint asking "what do you recommend?" the reply being "nothing, it all sucks".  Ok, so now intrigued but skeptical and split a burger… the kid was right.
click on pic to enlarge – right/left arrow to scroll thru the gallery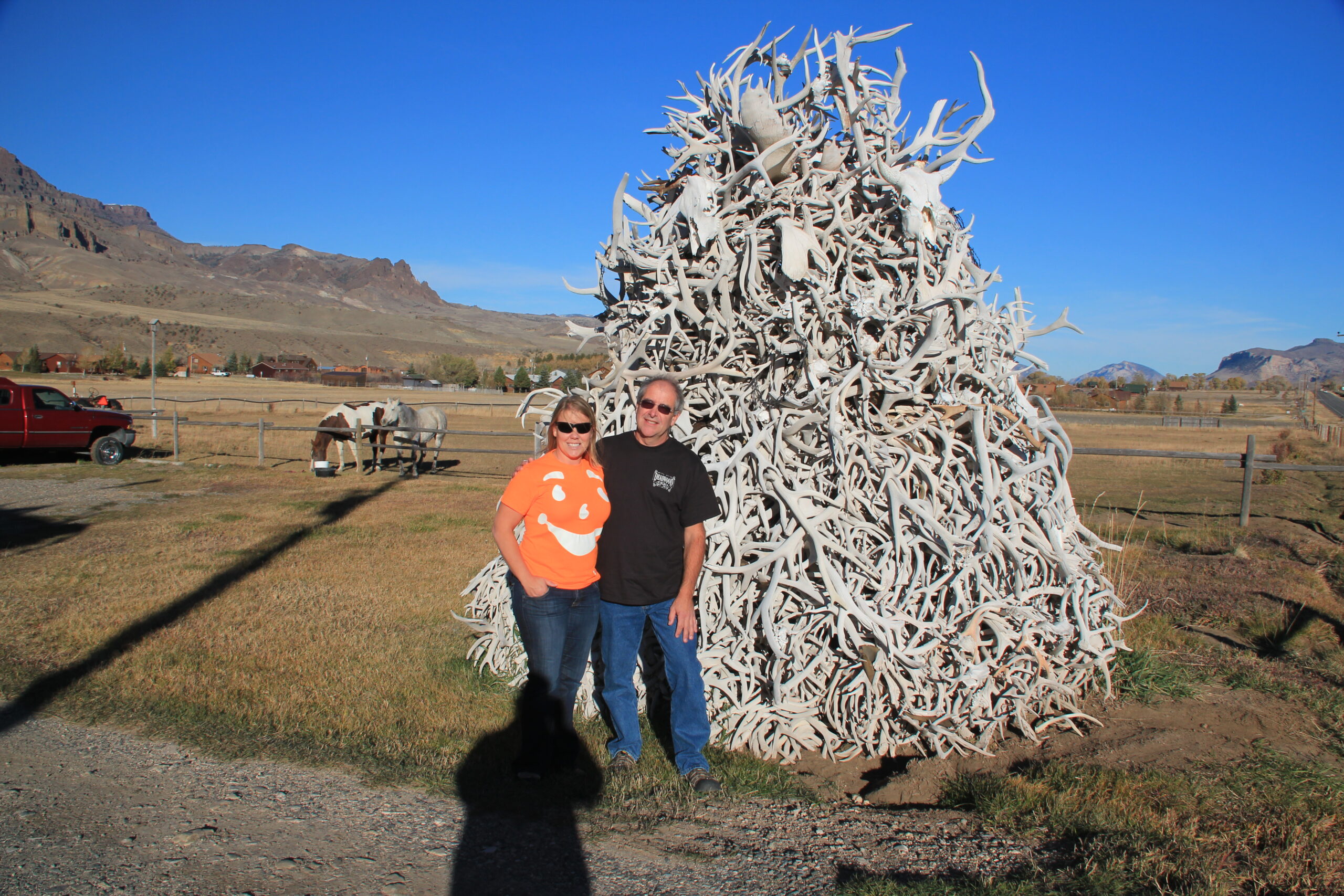 The drive towards Yellowstone National Park was adorned with incredible vistas of blue-watered lakes, fields of golden grass, and mountains of ancient rock (250 million to 2 billion years old!). White-tailed deer were everywhere. N yearned to go horse-back riding, turned off the road and crossed a small single lane bridge leading us on to a ranch.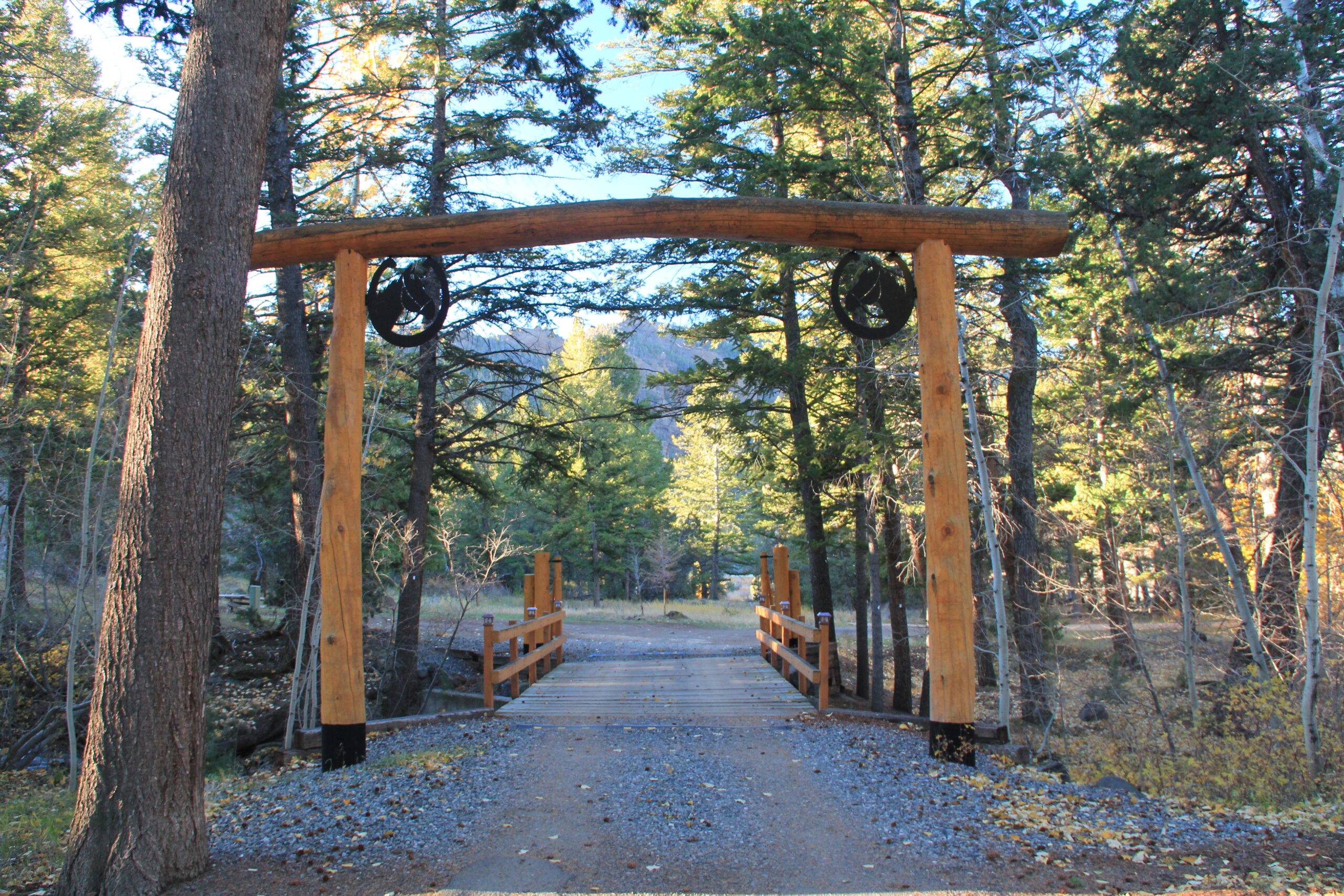 The place looking deserted… get out of the van to explore and see if anyone was there to help.  Log cabins sat empty but 2 little dogs were hanging out at the main lodge, the door unlocked, enter to find a beautiful entrance way with a small bar and fire place with a grand room containing another fire place and a piano.  No one in sight, head back outside and meet Meghan who is living in one of the houses for the winter.  With a big smile and a warm welcome she invites N&J to meet her cats and dogs… and horse!  Excited just to have company she shows N&J around the place, invites them to ride Duke (the horse), and an offer to stay the night. 'Freestyling' tonight with accommodation and horseback riding! To give thanks to her generosity N&J shared a platter of meat, cheese, bread, and wine in the lodge.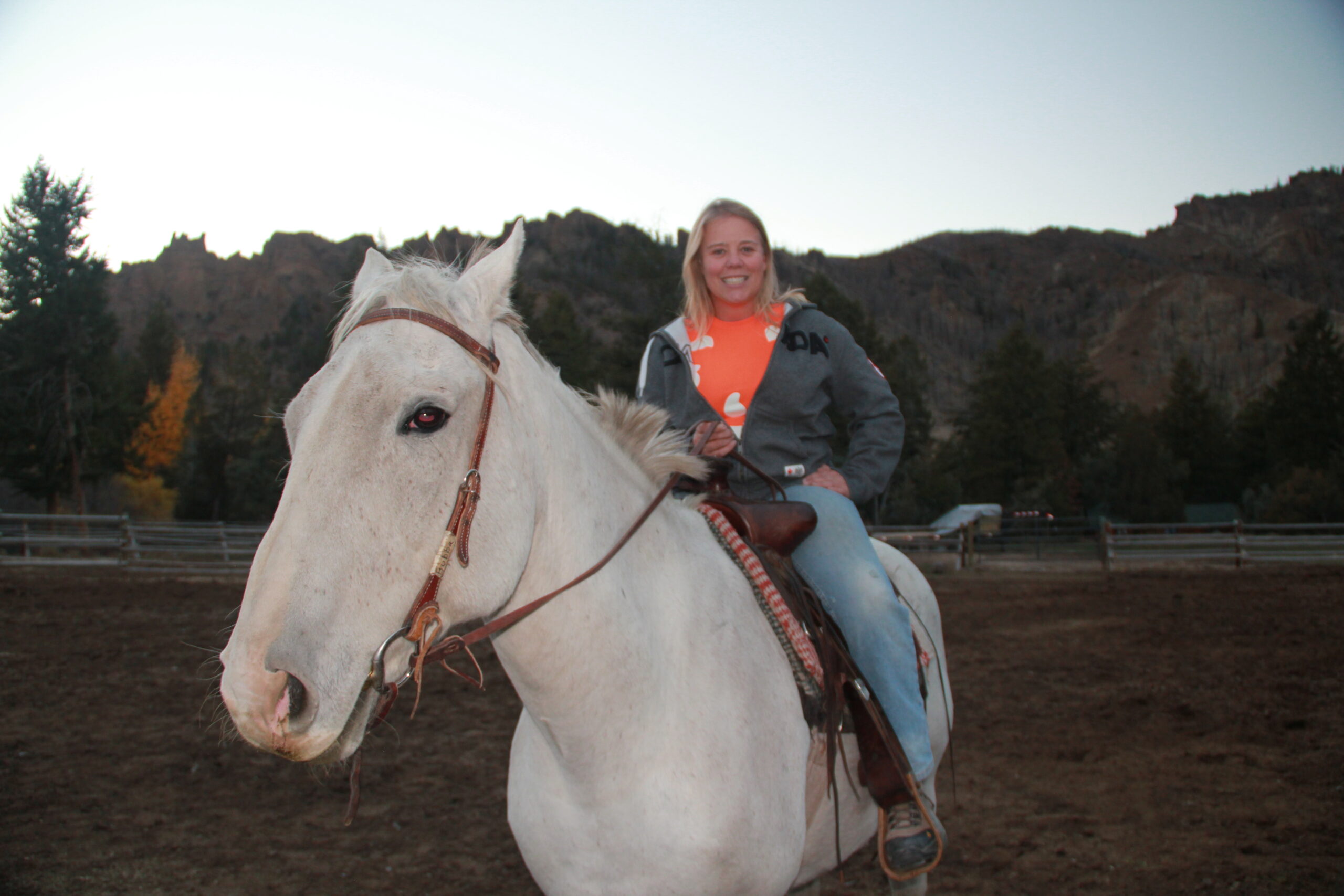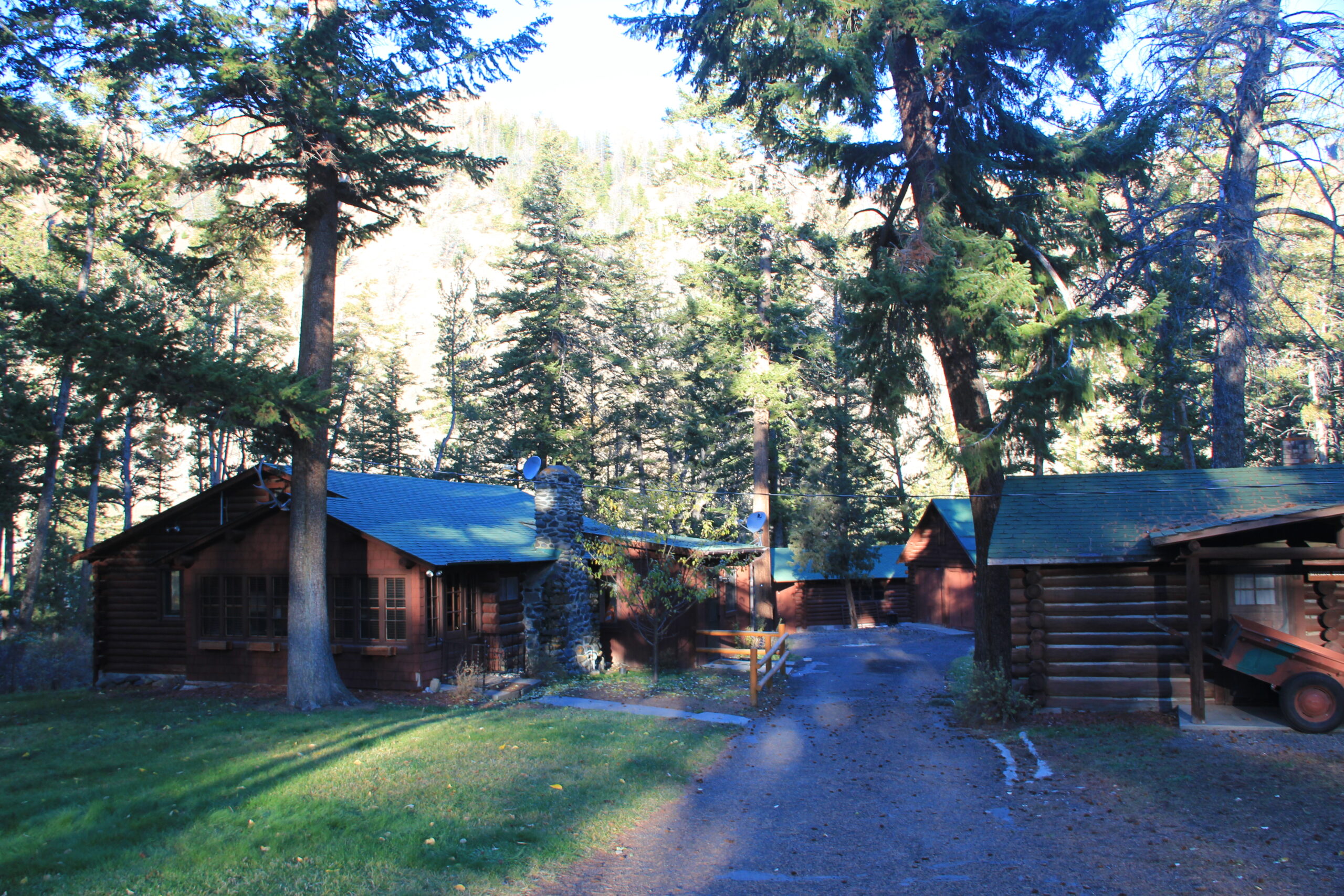 The next morning… Yellowstone awaits 🌲
---