Whistler, BC (Nov 02/2021) – Oh the weather was perfect for ghost & goblins, cold and clear, the stars twinkling overhead …and enough candy to bring a smile to dentist everywhere!!!
click on pic to enlarge – right/left arrow to scroll thru the gallery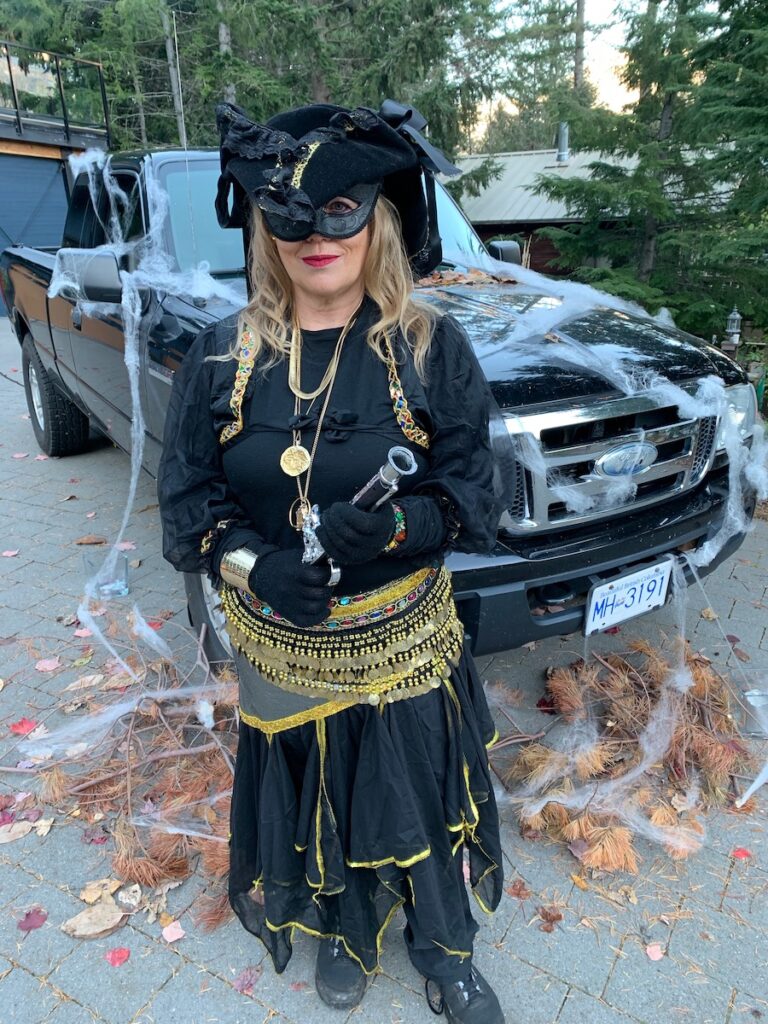 Jesse dressed in his Halloween Pumpkin attire, not happy to be encumbered by extraneous outerwear, helped set the tone with his menacing glare, Jesse managed to 'scare off' the ghouls who dared to approach… BOOOOOOOOO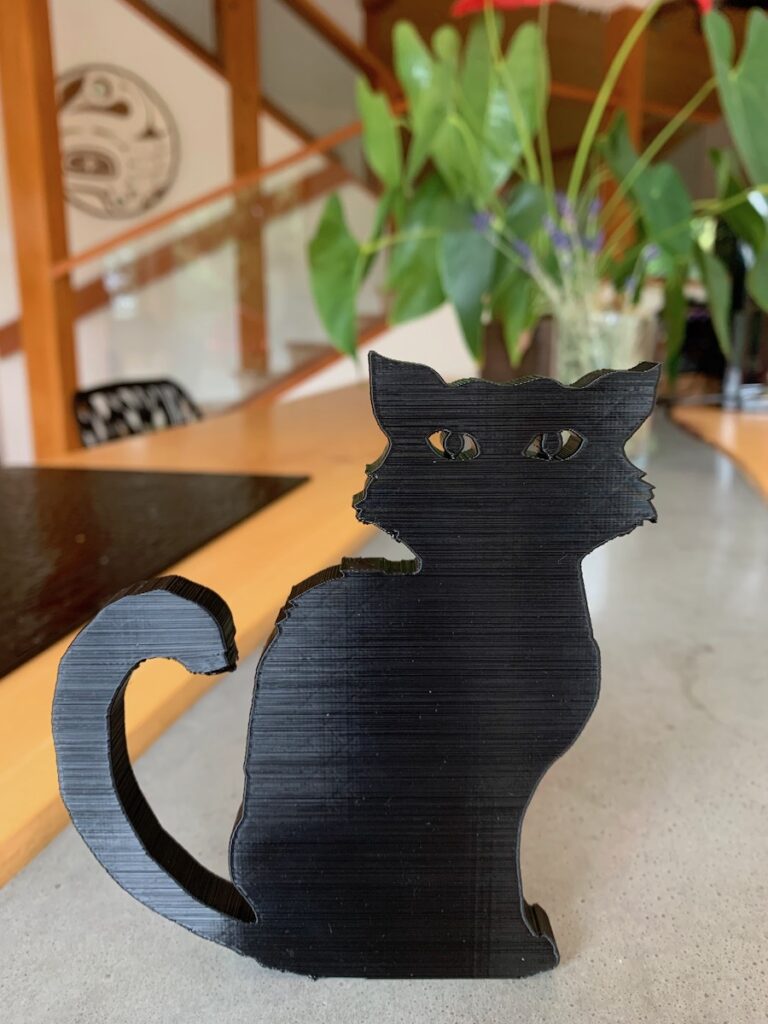 N&J having never participated in HDS (Halloween Decorating Shenanigans) up to this point in their lives decided to get in on the act. The preparations started early in the week – skulls, skeletons & ghosts (all printed on the 3D printer), trees decorated, pumpkin carved, yard adorned with candles & 'spider webs', the fire pit loaded & lit… finally costumes donned ready for the onslaught of 130+ little goblins and some big ones too. The local kids showing their creativity and excitement roaming the haunted streets of Alpine Meadows encouraged N&J to overfill their loot bags!!!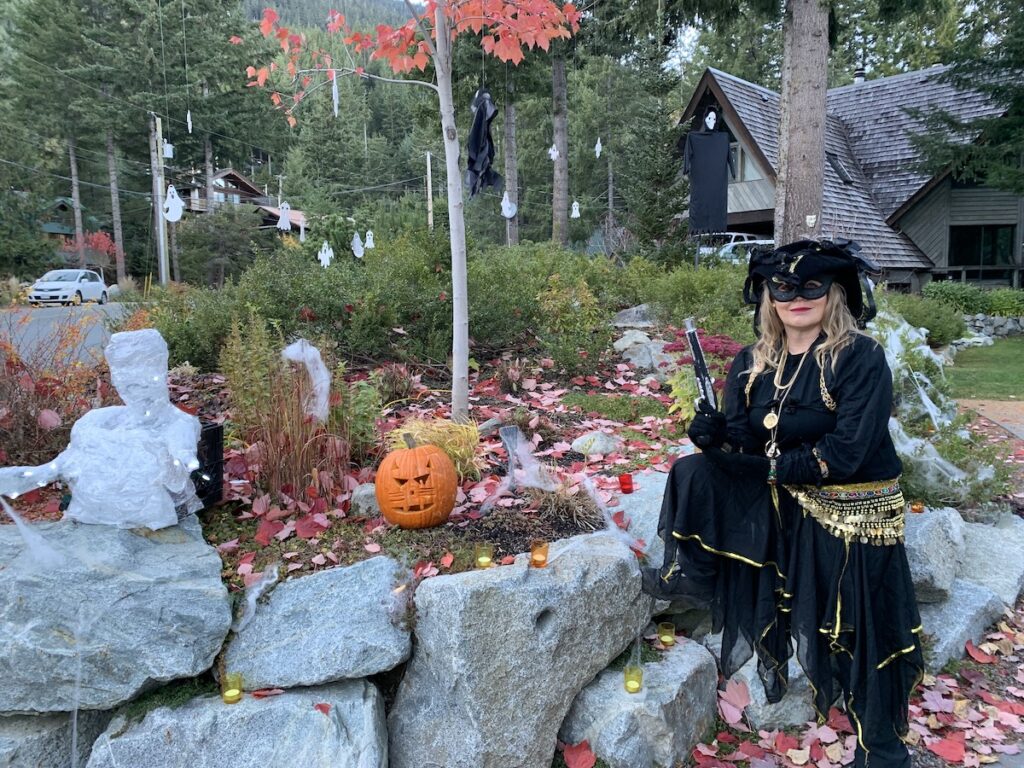 ---
TO VIEW VIDEO BELOW, CLICK ON 'WATCH ON YOUTUBE' BELOW…