"Six Degrees of Separation" by N&J
Harrington, Maine (Sep 27/19) – Overjoyed with excitement to be in the beauty of the historic town of Baddeck NS, visiting the Alexander Graham Bell National Historic Site, N&J woke with a bounce in their step and smiles on their faces, the experience was as much fascinating as it was educational.
click on pic to enlarge – right/left arrow to scroll thru the gallery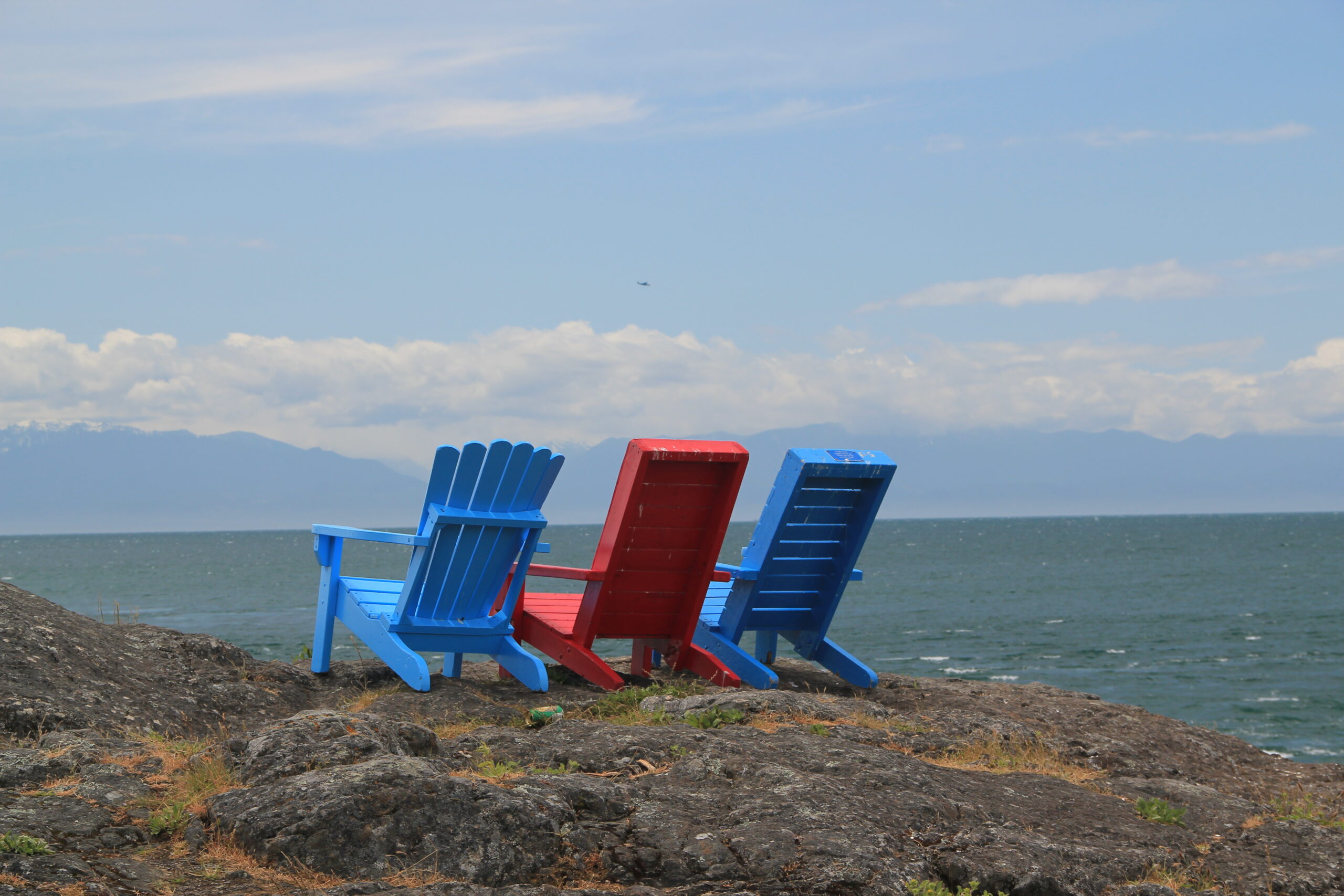 "Mr. Watson, come here, I need you" were the first words ever spoken on a telephone (after Bell accidentally spilled hydrochloric acid on his clothes & Watson his assistant was in the other room).
One would automatically assumes Alexander Graham Bell's major invention was the 'telephone', and it was "major" beyond comprehension of what that finding brought to human kind… just about every electronic device today has its genesis because of that basic telephony creation.
Shortly after this incredible feat, Bell would ask Mabel Gardiner Hubbard, a pupil at the school for the deaf that he taught at, if she would marry him. After careful consideration and strict vetting by her father… Bell and Mabel were soon married.
Bell, not being a man wanting of wealth or striving for riches, gifted the love of his life, Mabel ALL but 10 shares of the Bell Telephone Company. Mabel was instrumental in the running of the research entities and managing the finances, with Mabel providing all the funding, thus enabling Bell to be a visionary and further his almost child-like wonder in finding solutions to questions that 'struck him'. The two working in tandem on their estate would start their day by walking hand in hand throughout their property…. talking, visualizing, and conspiring about their next endeavour… a beautiful team, their dreams culminating into reality that would change our world.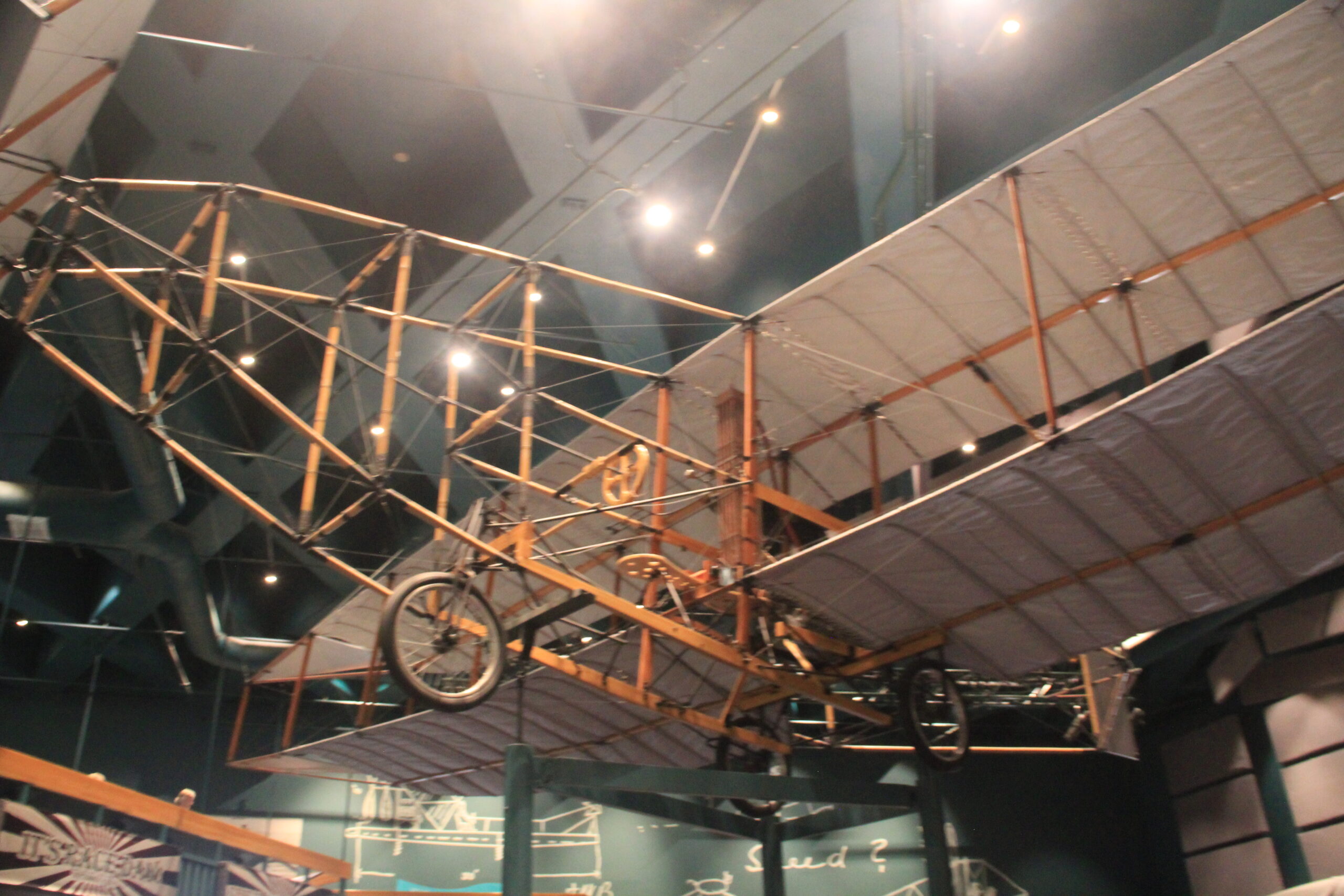 The exhibit also touches on Bell's other offerings; the research into man's quest to fly; the Silver Dart was Canada's entry in 1909 (in fact this model flew much further than the Wright Bros. plane of 1904). Another accomplishment of Alexander Bell was the creation of the hydrofoil, which reached a record speed of 112 km/hr in testing at Baddeck in 1909. Bell being the humble gentleman was adamant that his wife Mabel was on the hydrofoil's maiden run.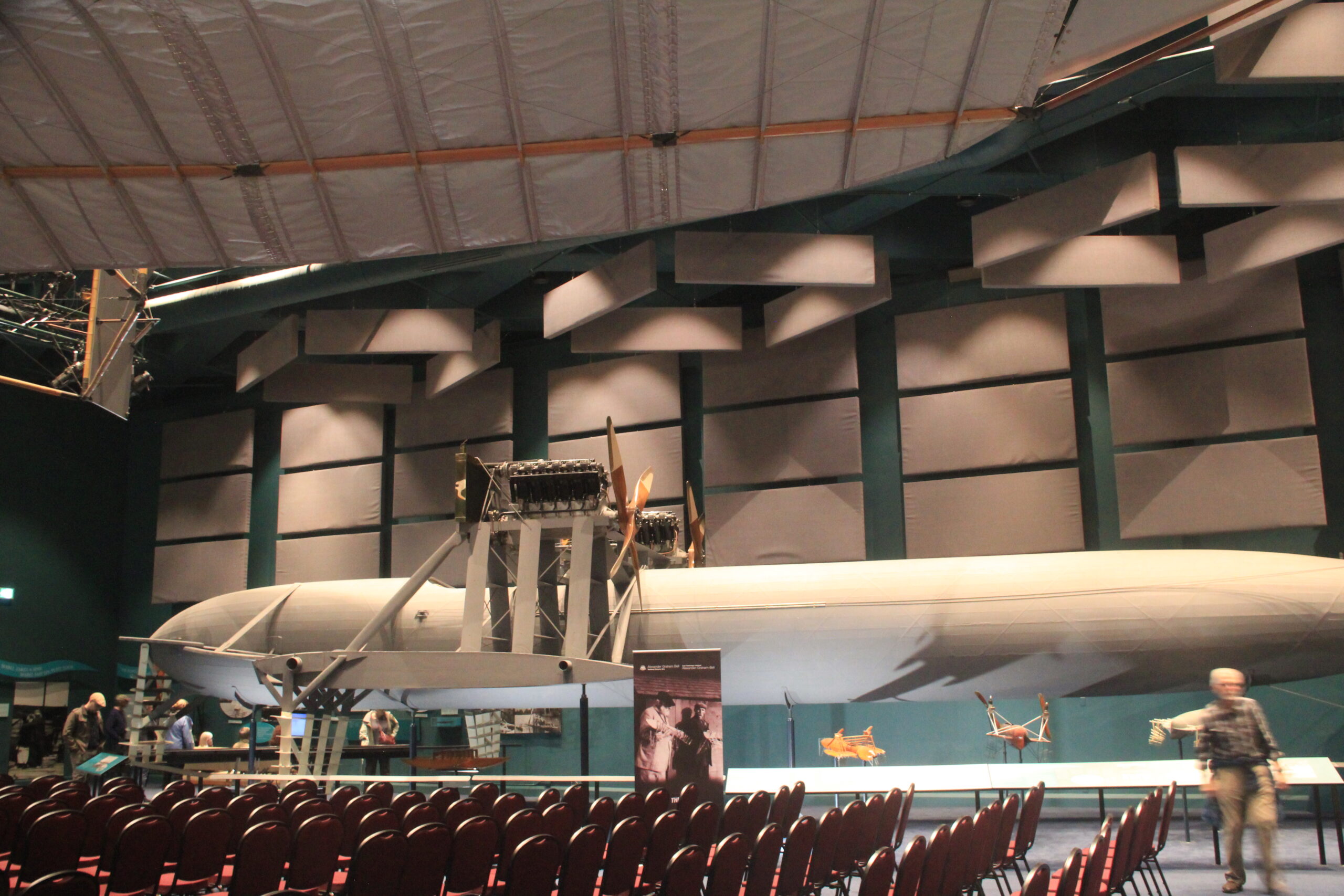 Of course it would be remiss to forget about Bell's dedication to the fate of deaf people worldwide… it was he along with his father who created methods to teach deaf people to speak, known as 'visible speech'. It was this & other research to help people to hear through auditory devices that actually led Bell onto the discovery of the telephone.
The journey from Baddeck to Halifax, NS was a stressful drive, high winds & heavy rains pelted Hobbes. To top that, the traffic into Halifax was a commuter's nightmare. As both have already been, N&J ended up foregoing Halifax, overnighting in a parking lot on the outskirts of the city.
The following day, with sun shining and not a speck of wind in sight, they ventured off to Peggy's Cove… iconic Canadiana at it's finest. Waves crashing against the finely honed rocks weathered over the millennia, protecting the small harbour… providing refuge for quaint structures & boats along the shore.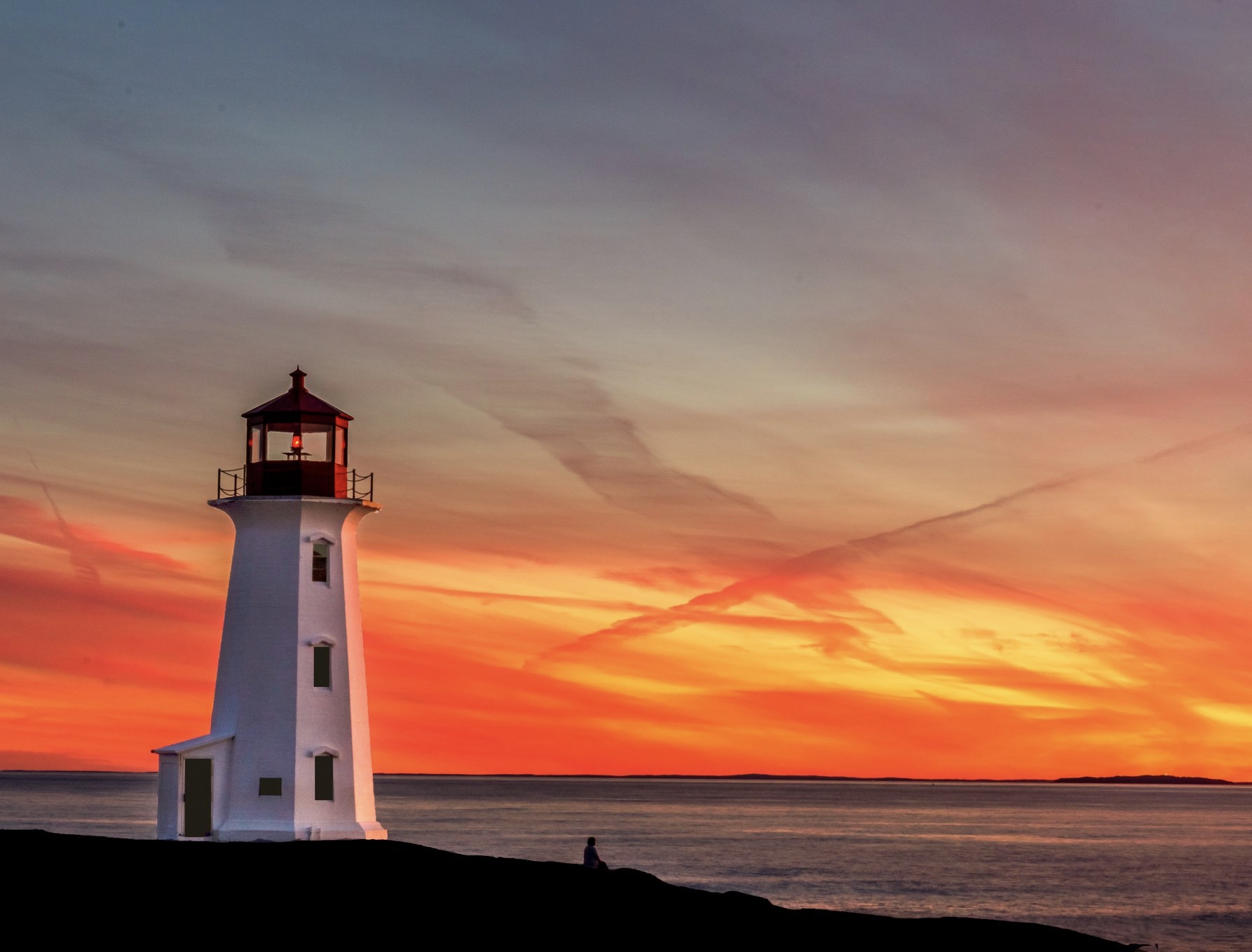 The grandeur of the lighthouse, as a beacon of warning to mariners when the sea releases its vengeance and the rocks become the enemy.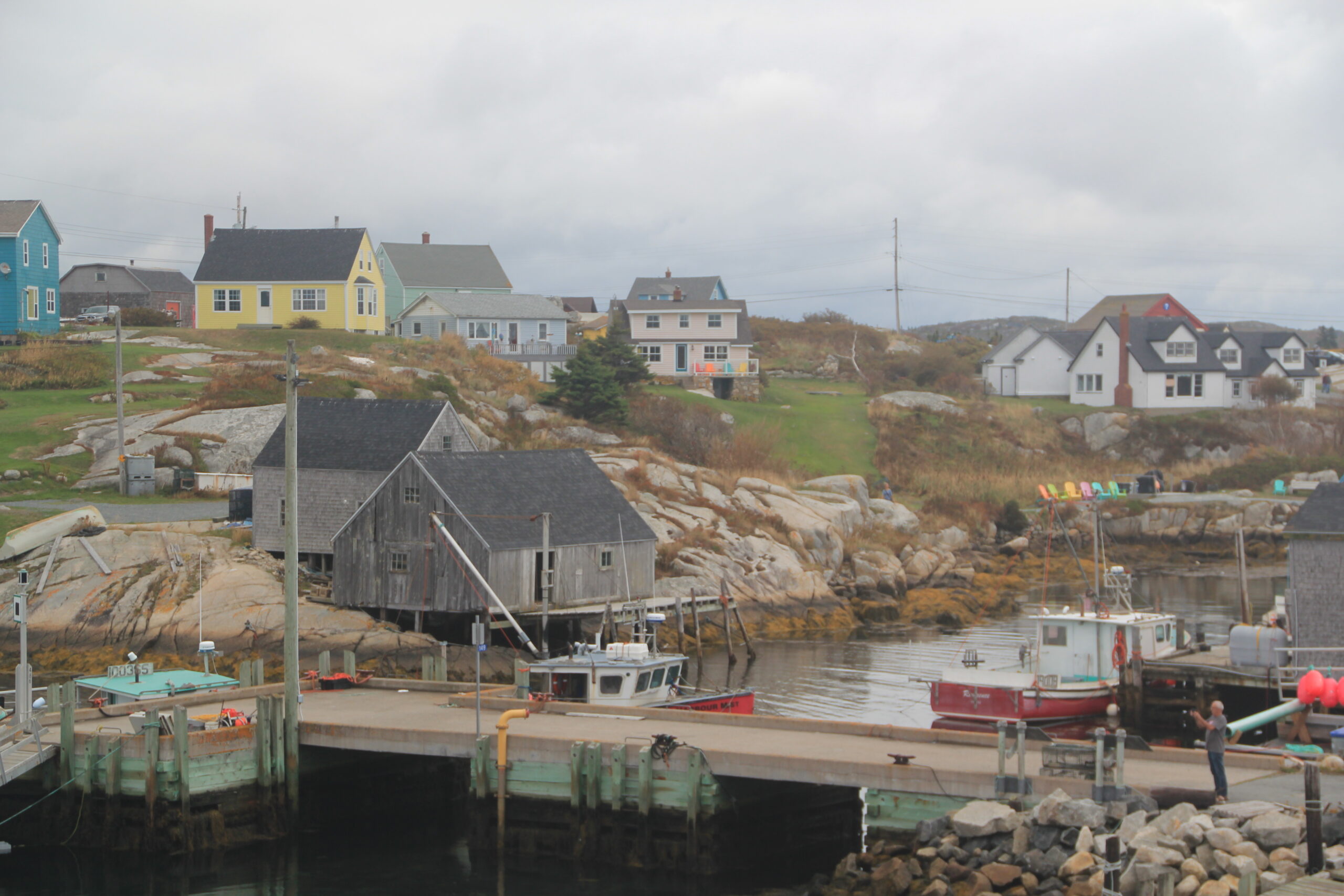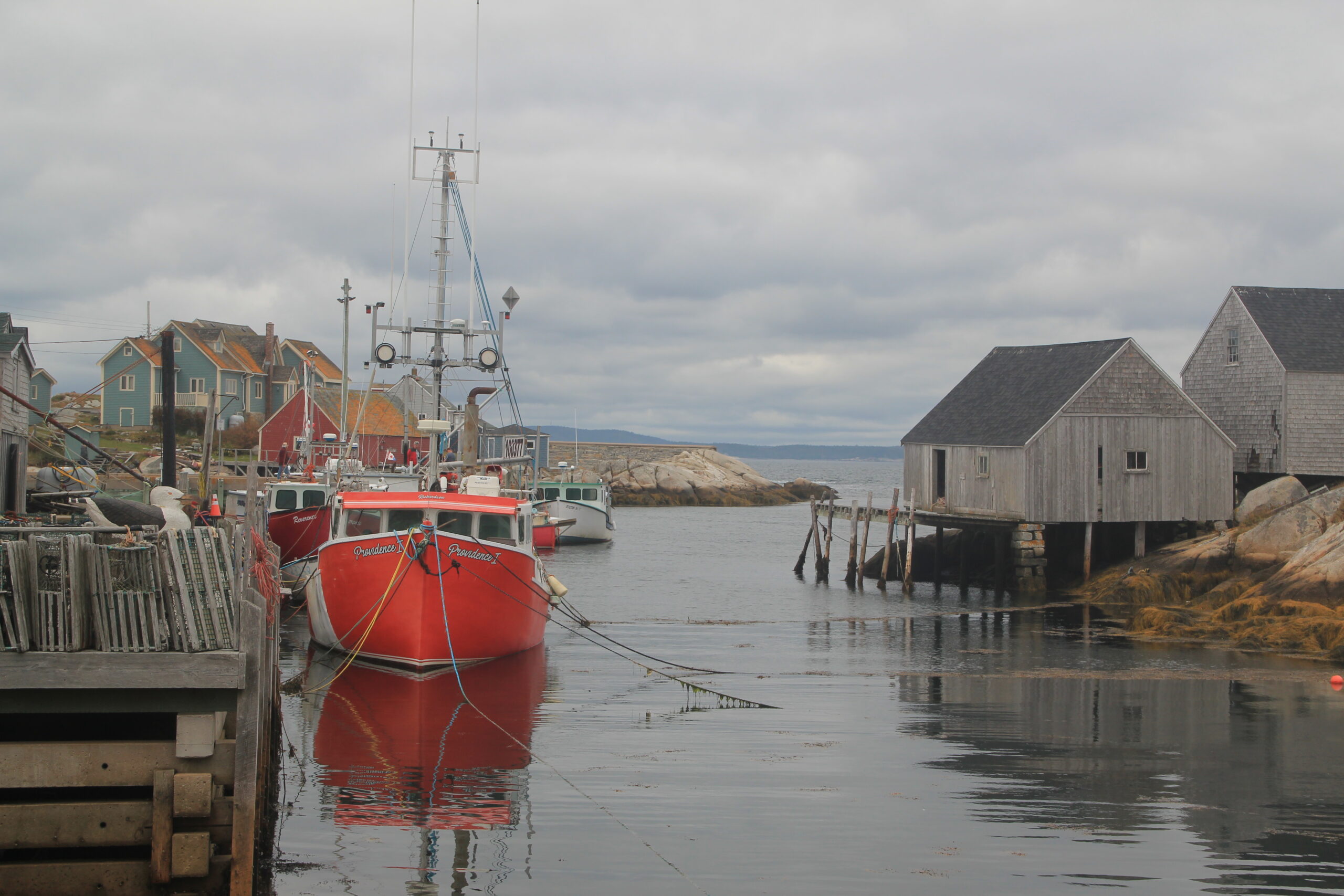 Further south along the coastline, Mahone Bay was welcoming in it's idyllic 'Pleasantville' like setting. Picture perfect homes with white picket fences, finely manicured gardens, out of a story book, this is a place where 'feel good' movies would be portrayed.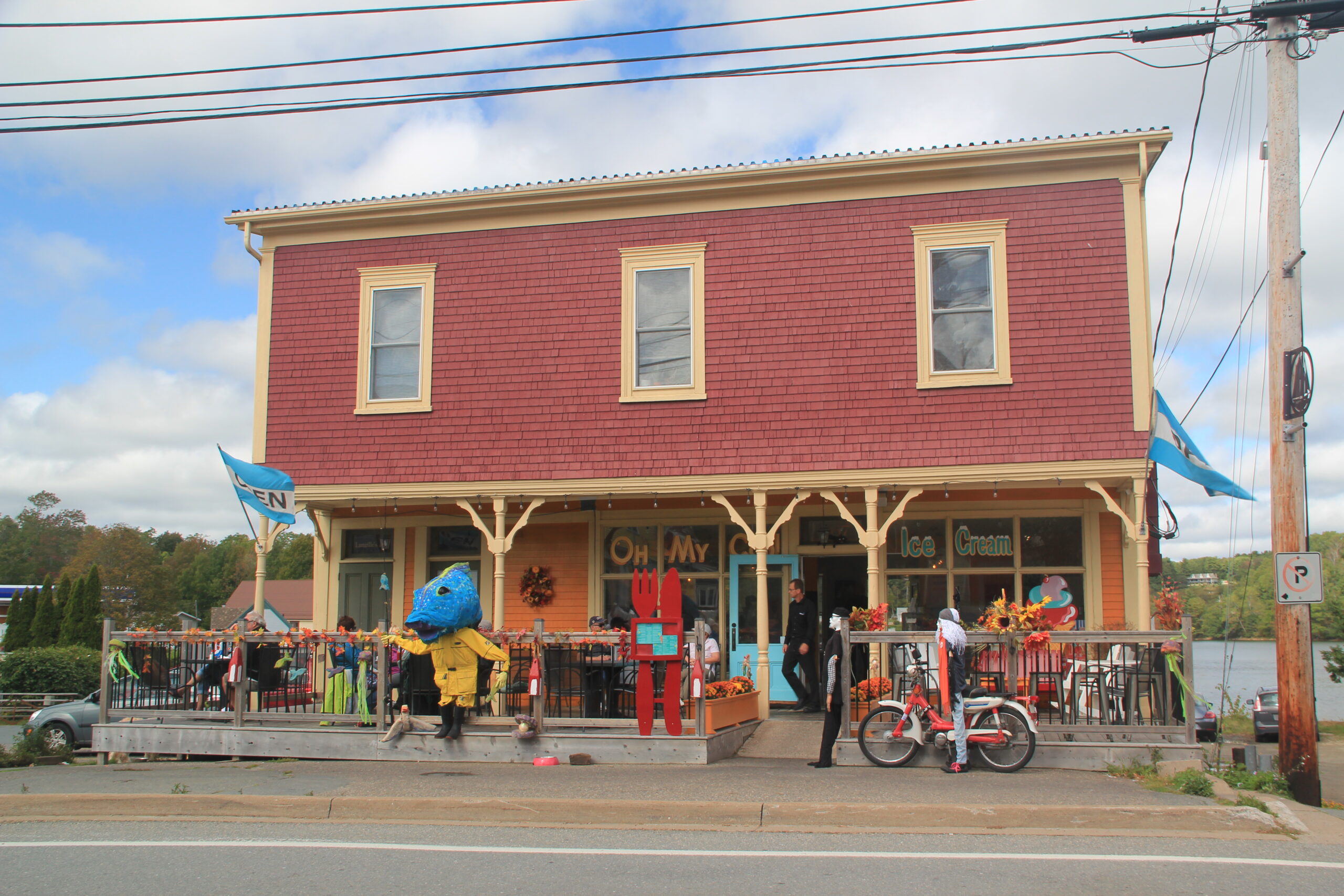 N&J's universe just got smaller… sitting at an oceanside restaurant 'Oh My Cod', N&J overheard a conversation at the table beside them, and were intrigued by the pictures (sunrise at Peggy's Cove) on their cell phone that the two women were marveling over. Mustering up the courage, N&J kindly ask if they might forward these profound pics to share on the WJ blog, without hesitation the women kindly agreed. A few other pleasantries are shared, one that Whistler was this traveling duo's hometown. Nonchalantly, one of the women asks "do you know Doug T…… a family relation of mine" and with a resounding yes (in unison) "he is our friend and who we bought our house from!" On top of this, the other women at the table was beside herself and said "please give my son Johnny a hug when you are back", he owns the Handlebar (a pub) in Whistler !!!
Of note, along the way N&J have met another couple traveling from Whistler who live in the same residential area; also N&J met the mother of a lady who runs the Whistler Arts council. By chance meetings, small moments in time, we are all connected… It is a small world indeed.
With shorelines in mind, and more interests ahead, it was a short drive to the UNESCO National Historic Site of Lunenburg, NS…. location of Canada's pride "Bluenose II" (as it would happen, Bluenose was not in harbour that day). It is here where many fishing boats from the past are on display, along with a nice maritime museum. Lots of shops & restaurants line the downtown street and the waterfront.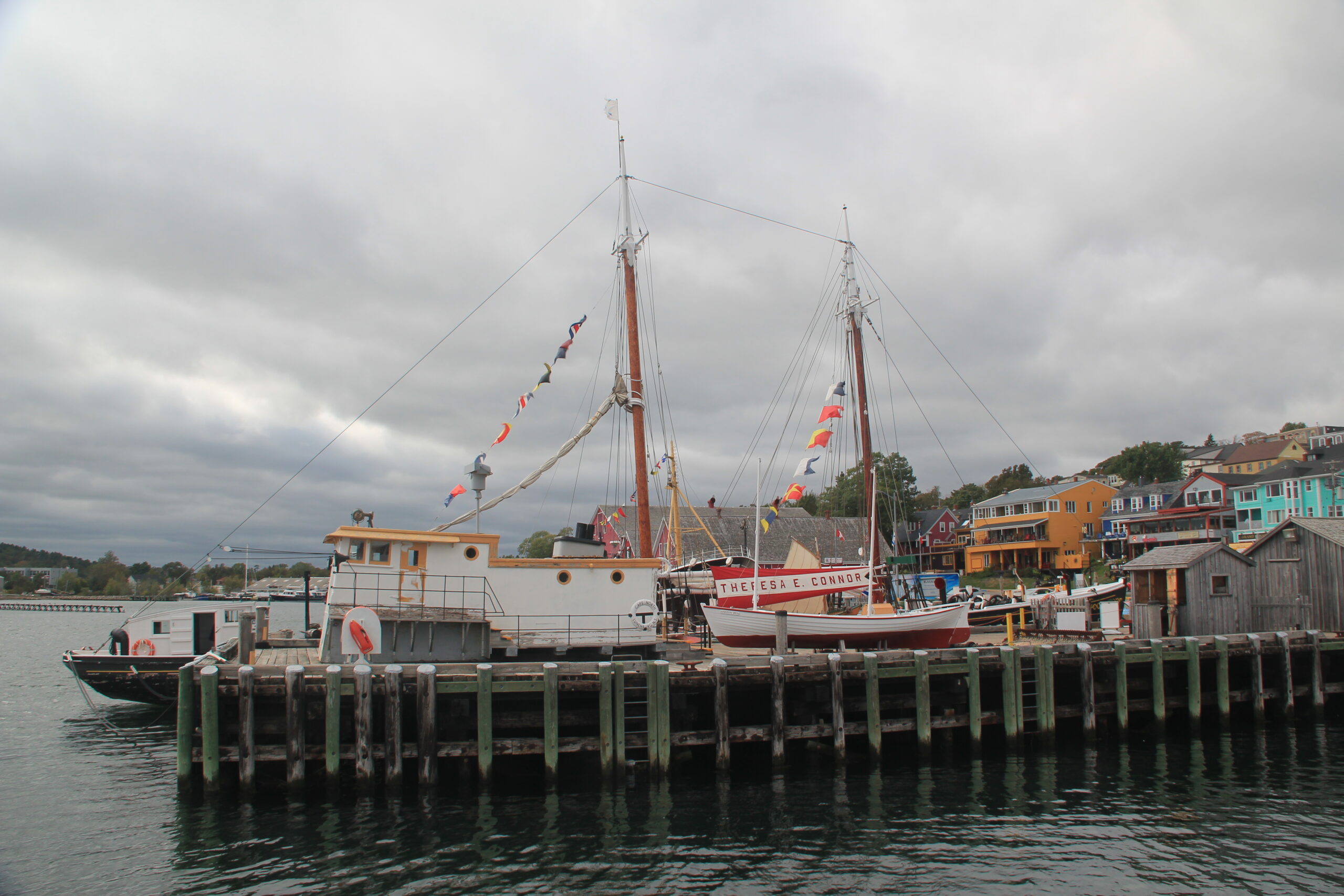 After a restful sleep in Kejimkujik National Park beside a lake, the trio were off to Digby, NS to catch the ferry over to Saint John, NB. Lovely, calm sailing, across the Bay of Fundy, bright sunny day. The evening ended with a stay & visit at J's son (Nick) home in Saint John. Sharing a lovely Greek dinner at a local restaurant.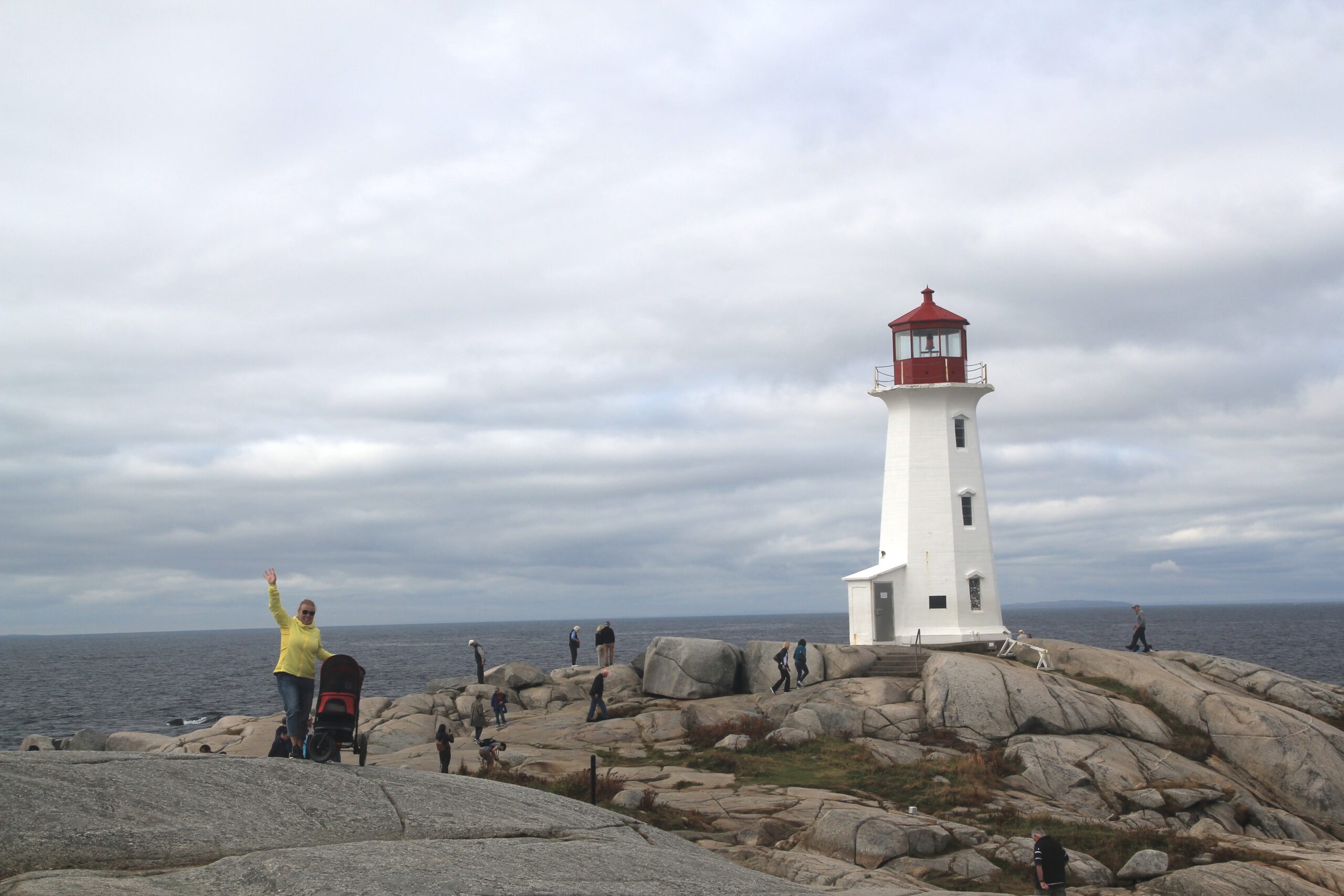 Next morning N&J, Jesse & Nick (and Abby the dog) went on a 3 hour walk to downtown Saint John along the waterfront of the Saint John River (just adjacent to the famous Reversing Falls). This old city is being brought back to life, old brick structures hundreds of years old are being re-purposed, restaurants, shops galore. Just ten years ago it was a town crumbling & decaying. It is hard to comprehend as a person from western Canada that buildings were built 200-300 years ago, but here it is, what is one of the earliest cities in North America.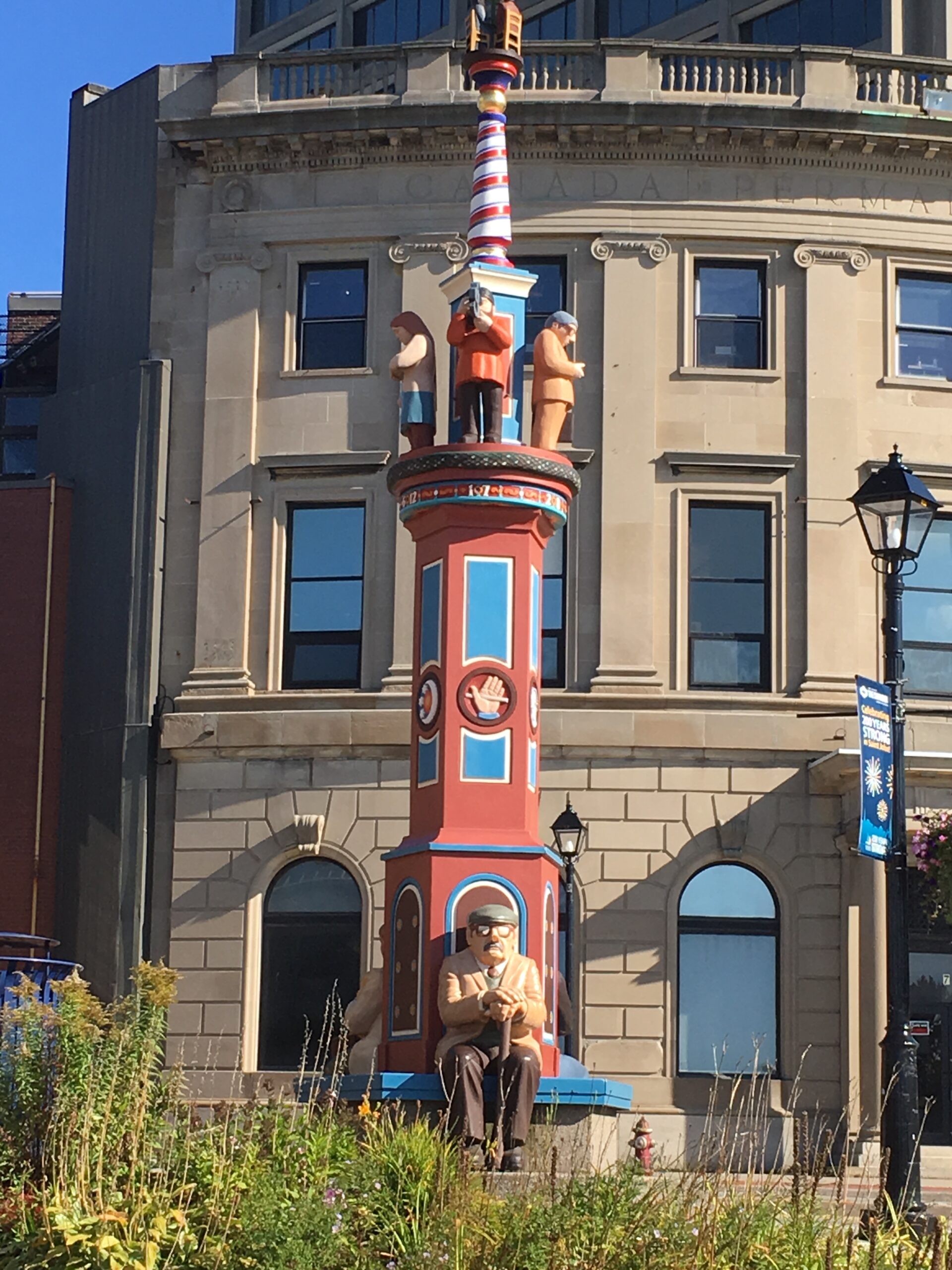 A visit to New Brunswick would not be complete without a stop at St. Andrews by-the-Sea (yes located along the water)… situated across the river from Maine, USA. Beautiful picture perfect townscape, old brick, stone & wood buildings laid out in alignment. Also located here is the Algonquin Resort built in 1889, a lavish hotel that would certainly fix what ails you.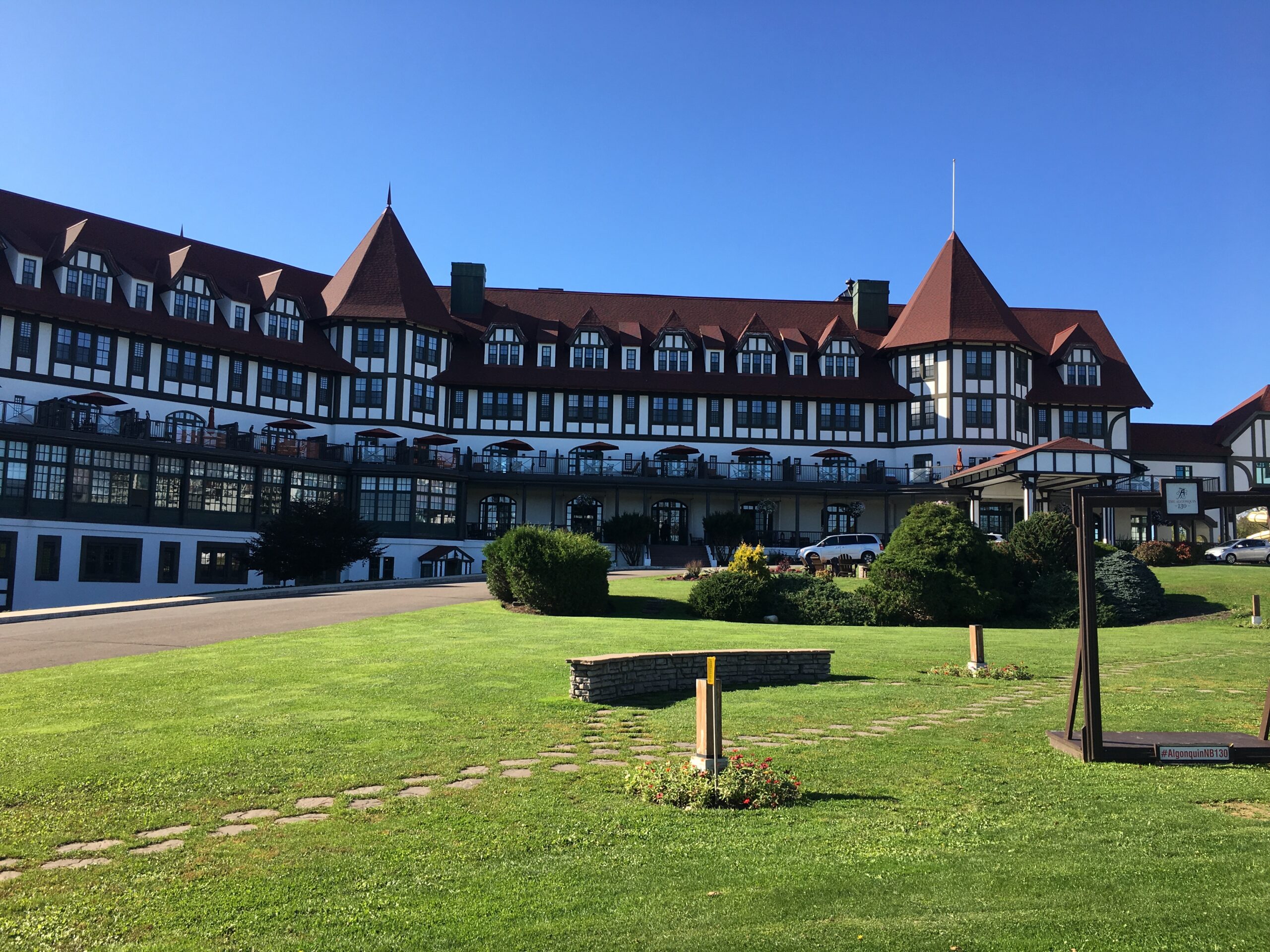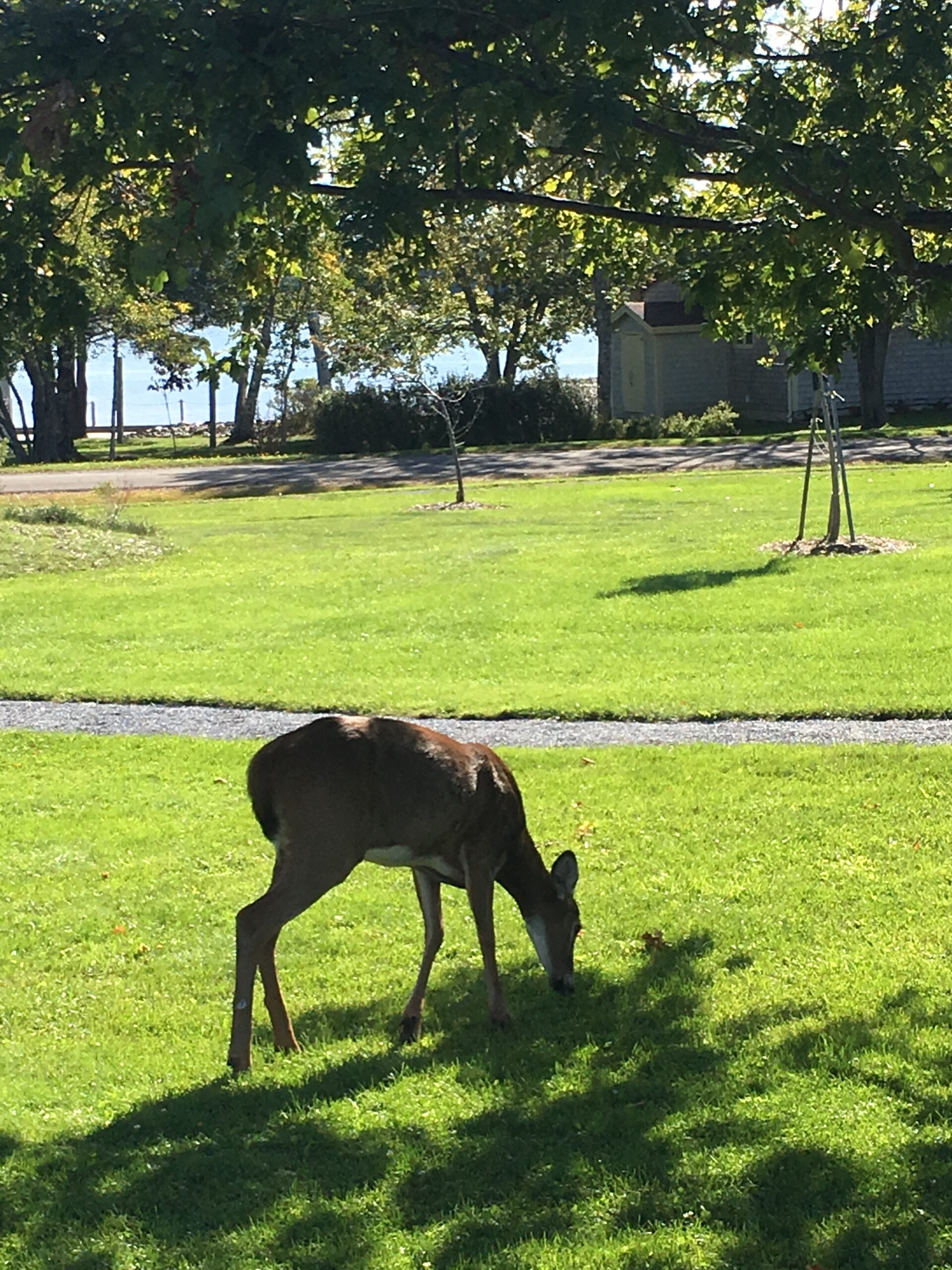 N&J's day ended with a stop-over at Nick's cottage in Harrington, Maine…
---