"A Lake Most Superior" by N&J
Sault Ste. Marie, ON (Sep 01/19) – The first stop after leaving Thunder Bay was at the Terry Fox Monument commemorating the 'Marathon of Hope' run to raise awareness & funding for cancer research. It was here that N&J become aware of the immensity of this young Canadian's courage, his unselfishness & tenacity to push through the pain he was experiencing (his cancer had returned), to capture hearts worldwide…. his 'marathon a day' (in 143 days of running; 37.5 kms average per day on 1 leg!!!) ended a few kilometres east of here. While standing in reverence to this remarkable person, you can feel Terry's spirit live on.
click on pic to enlarge – right/left arrow to scroll thru the gallery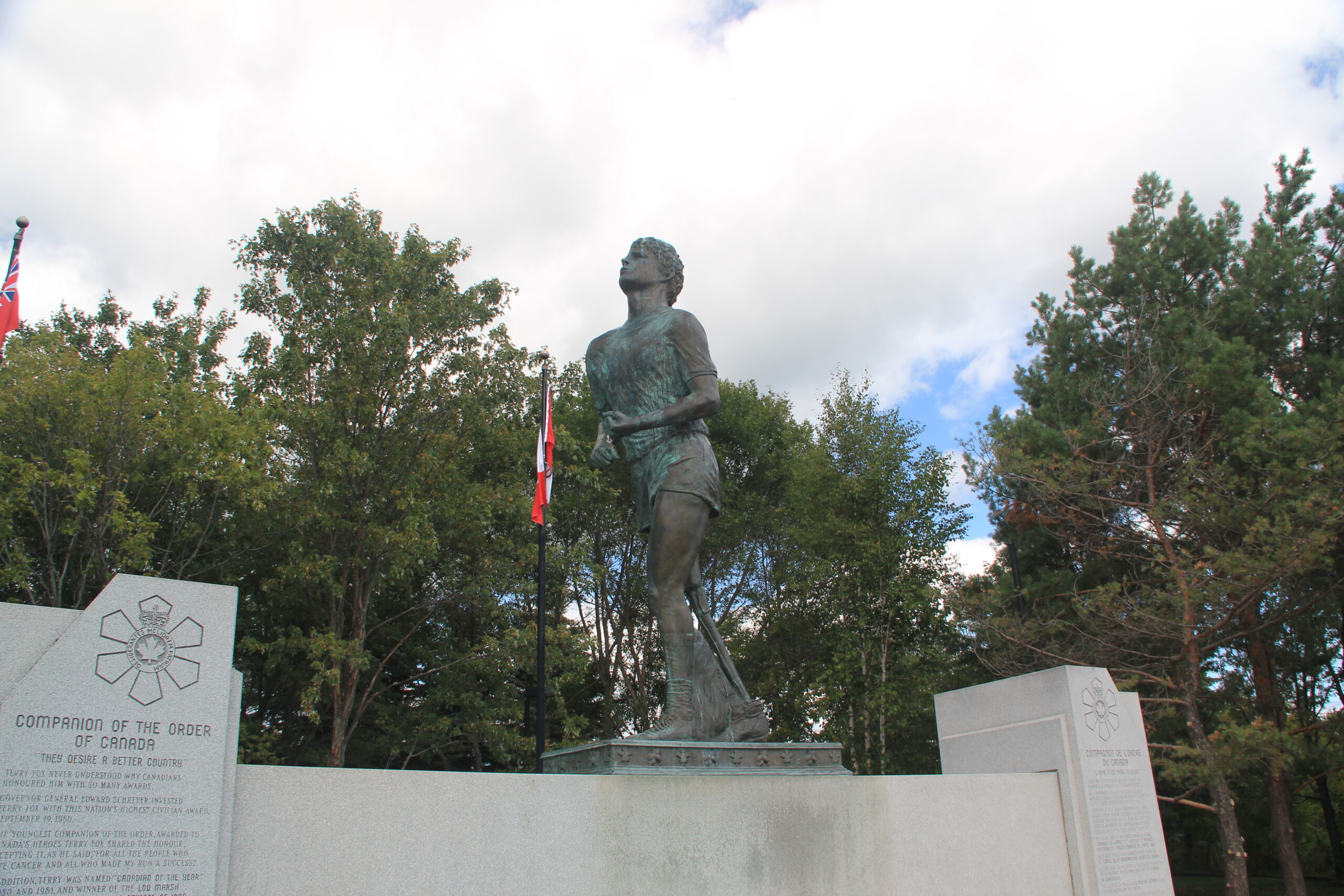 It was here that Jesse got to try out his new gift from Mom & Dad, N&J (ordered online in Whistler; picked up in Thunder Bay). A 'Gen7Pets' pet stroller* (N&J call it Jesse's go-kart). Taking a cat for a walk can be daunting from the 'waiting for paint to dry' periods of feline daydreaming ("walk 10 feet, sit 5 minutes, repeat,…"). So in order to 'enhance' N&J's contribution to fitness, the go-kart moves the process along, whether on a town sidewalk or a trail… they can move continually. So far the experiment is a success & Jesse seems to like it.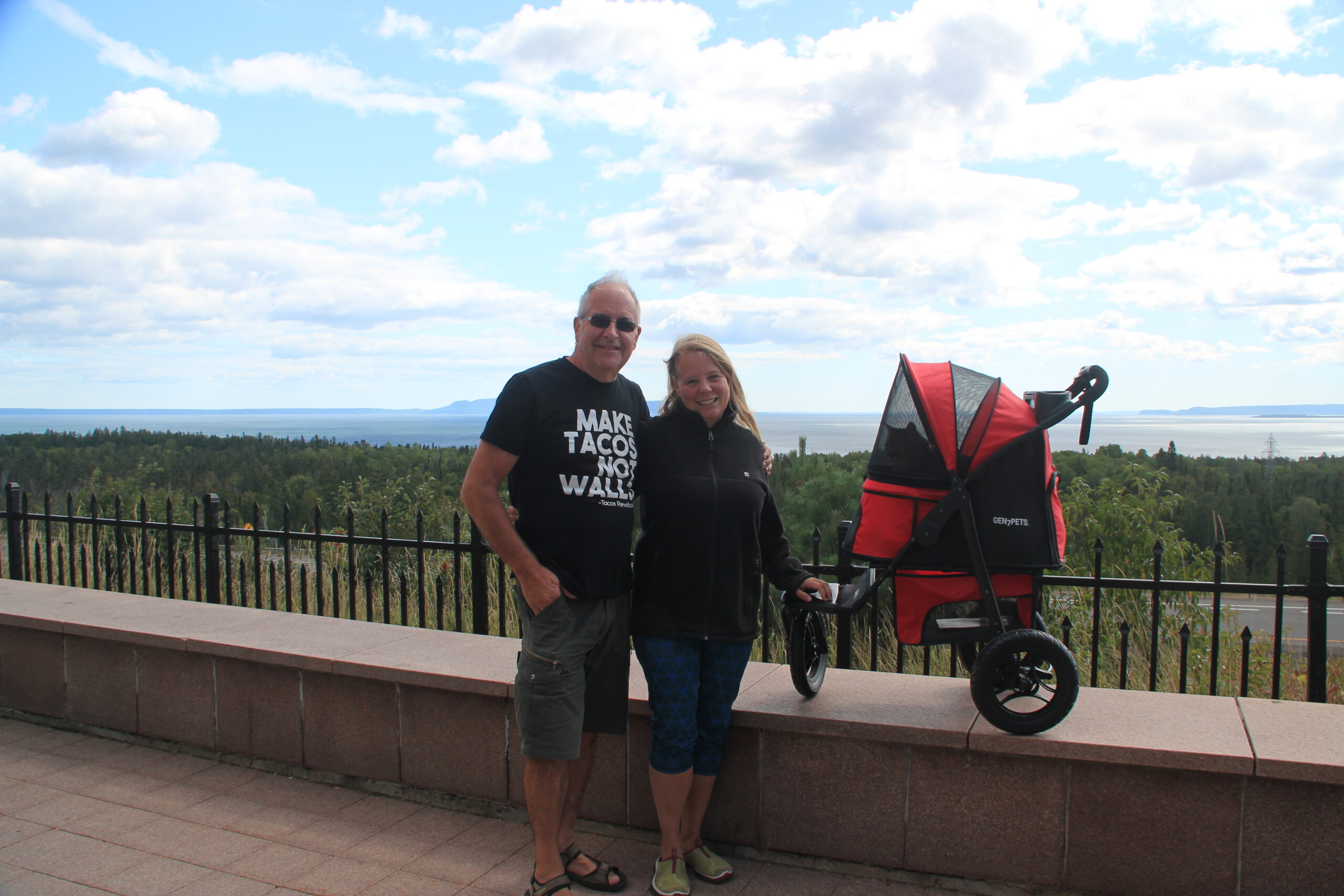 The size & breadth of this huge lake is breathtaking. N&J continually referring it to as an ocean, looking into the distance, no land mass visible… surely Japan was beyond the horizon. Lake Superior is the largest lake in area on earth, holding 10% of the world's fresh water supply.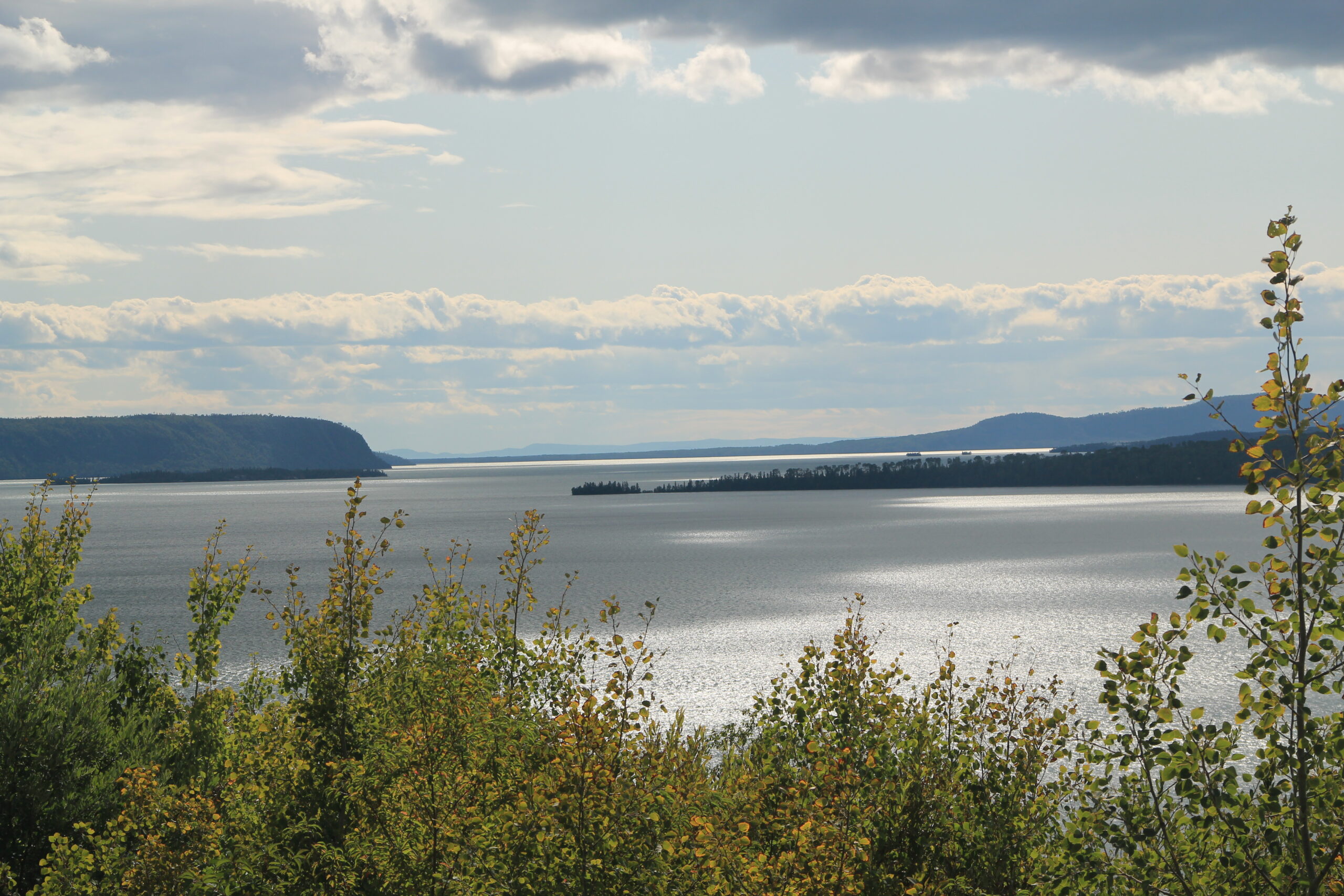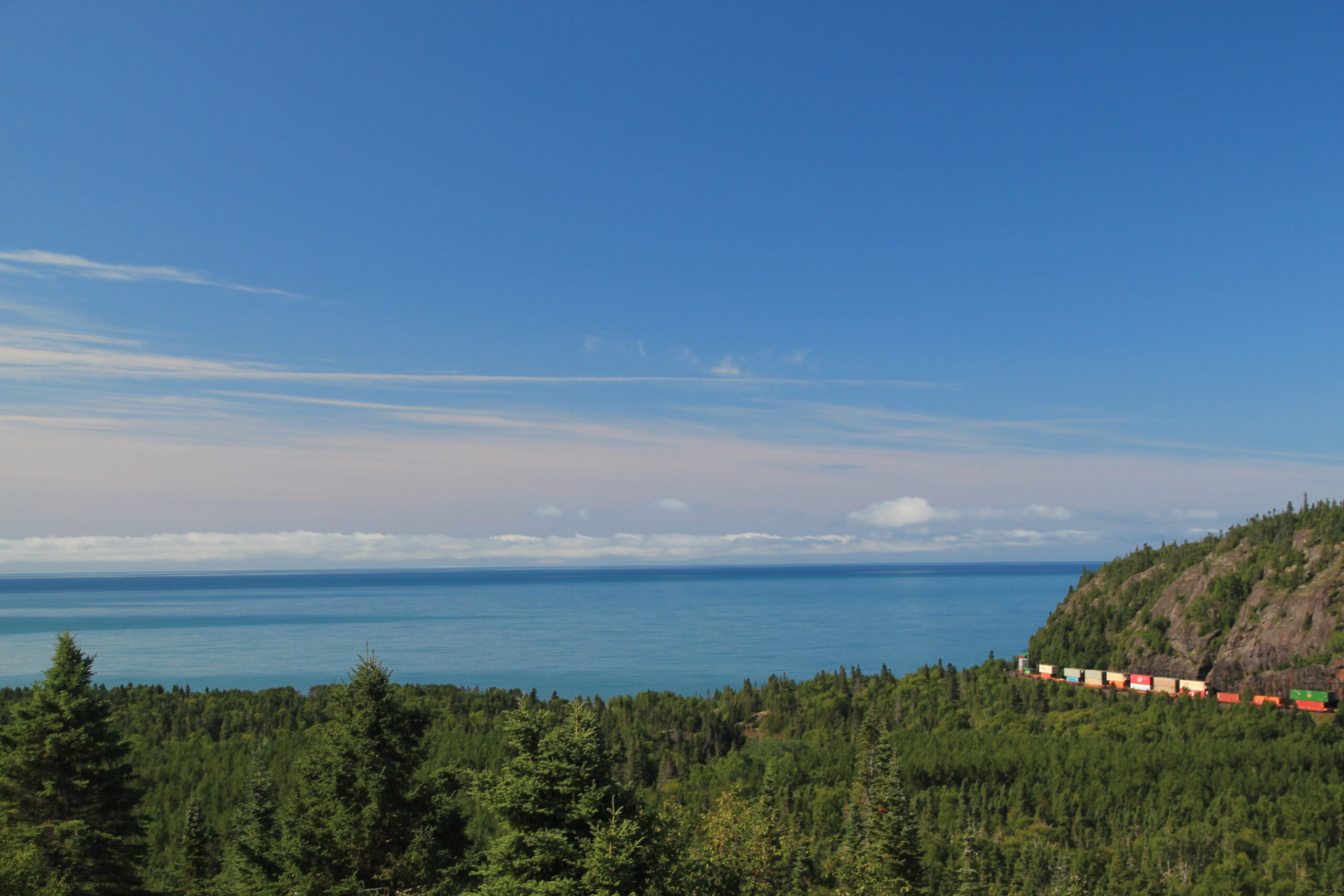 Stopping at Rossport picnic area (72km east of Nipigon) alongside the lake for a break (and Jesse's walkabout, on leash), dinner on the BBQ, turned into an overnight stay (no signs saying you could not). It was beautiful, the clarity of the water, stars shone brightly overhead, the peaceful surf lulling all to sleep.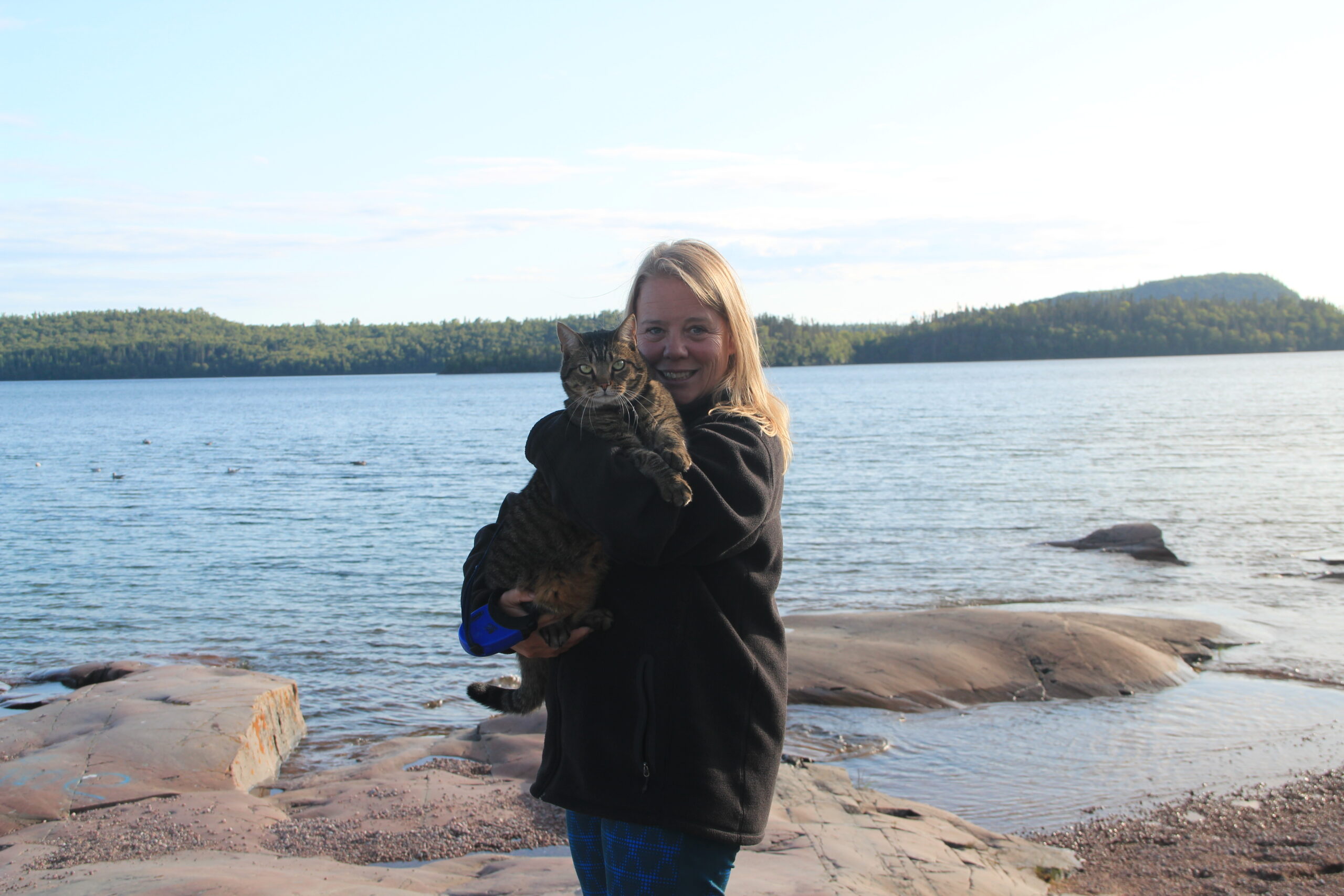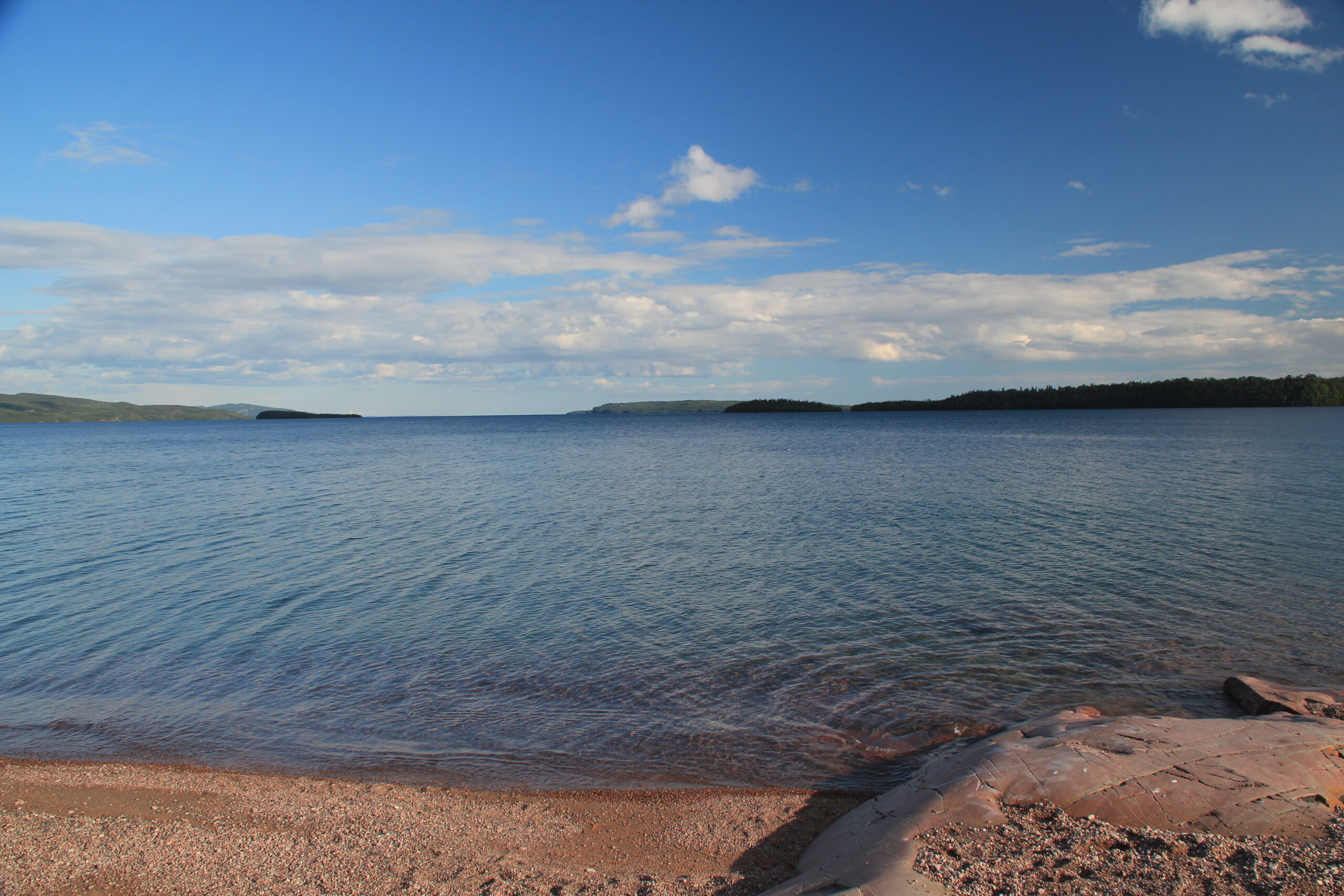 One must compliment the Province of Ontario on the condition & driveability of their highways…compared to Saskatchewan & Manitoba; Ontario Hwy 17 (Trans Canada Hwy) is maintained impeccably, smooth, wide & no potholes… all the better to enjoy the lake views.
The next stay was planned in advance to maximize the experience, an early stop in Pukaskwa National Park (south of Marathon, ON). Located along the craggy shores of Superior, sandy beaches and a wonderfully laid out campground. Full advantage taken here, showers, campfire, hiking to the various beaches (Jesse's new go-kart 'thumbs up')… N made a most scrumptious meal (keto friendly too), YUM!!! Fell asleep under the stars…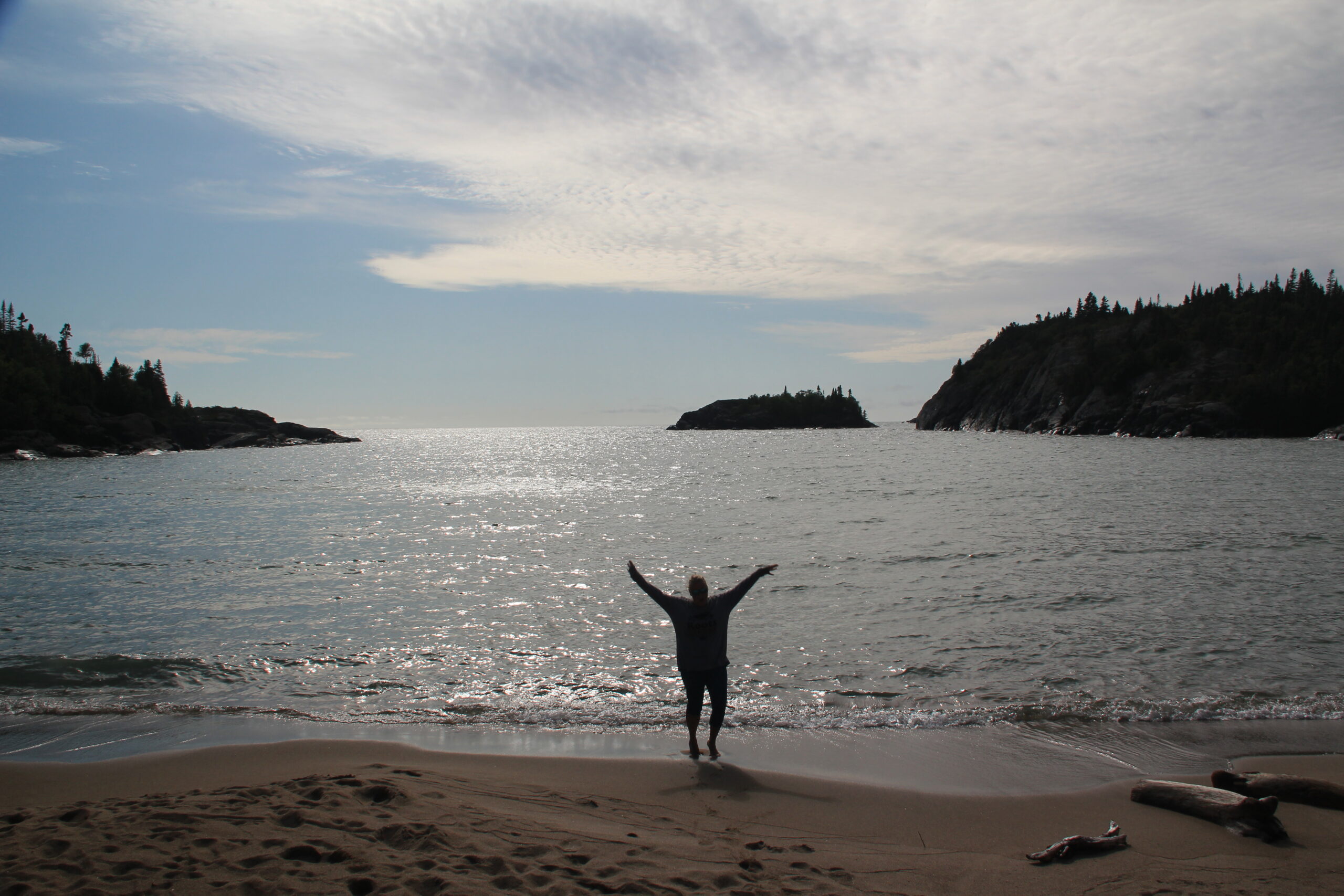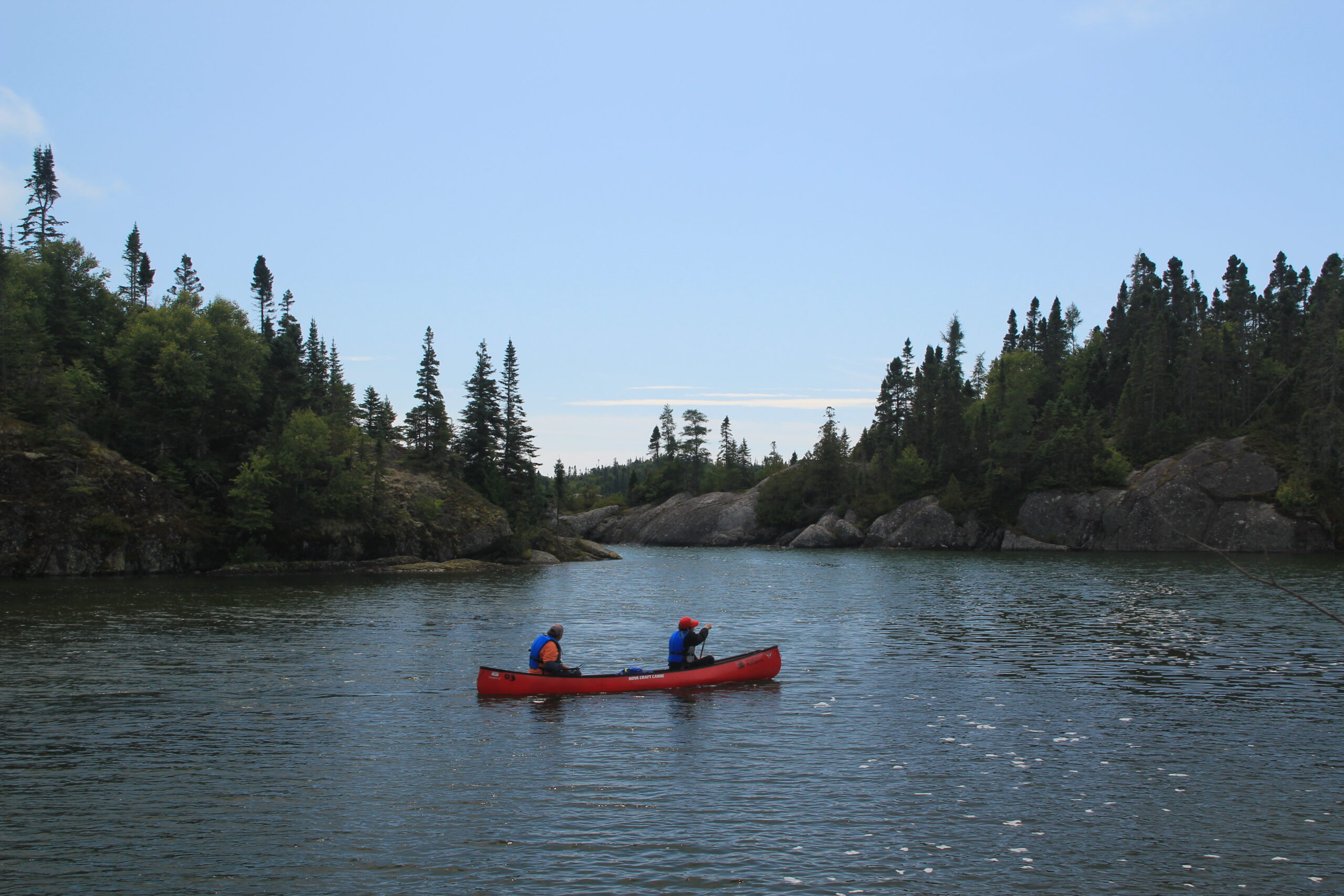 The giant Canada Goose alongside the highway was impossible to ignore. Wawa, another of the many railway towns that dot the landscape, distinguished themselves with this 'bigger than life' replica of a symbol of this great nation. Once in the town you are struck by the sameness, the usual pattern laid out 100-200 years ago by the early settlers of all the other Northern Ontario towns. The trading post was an interesting stop (a moose welcoming everyone in), inside was a treasure trove of 'things', everything you need & everything you thought you didn't need!!!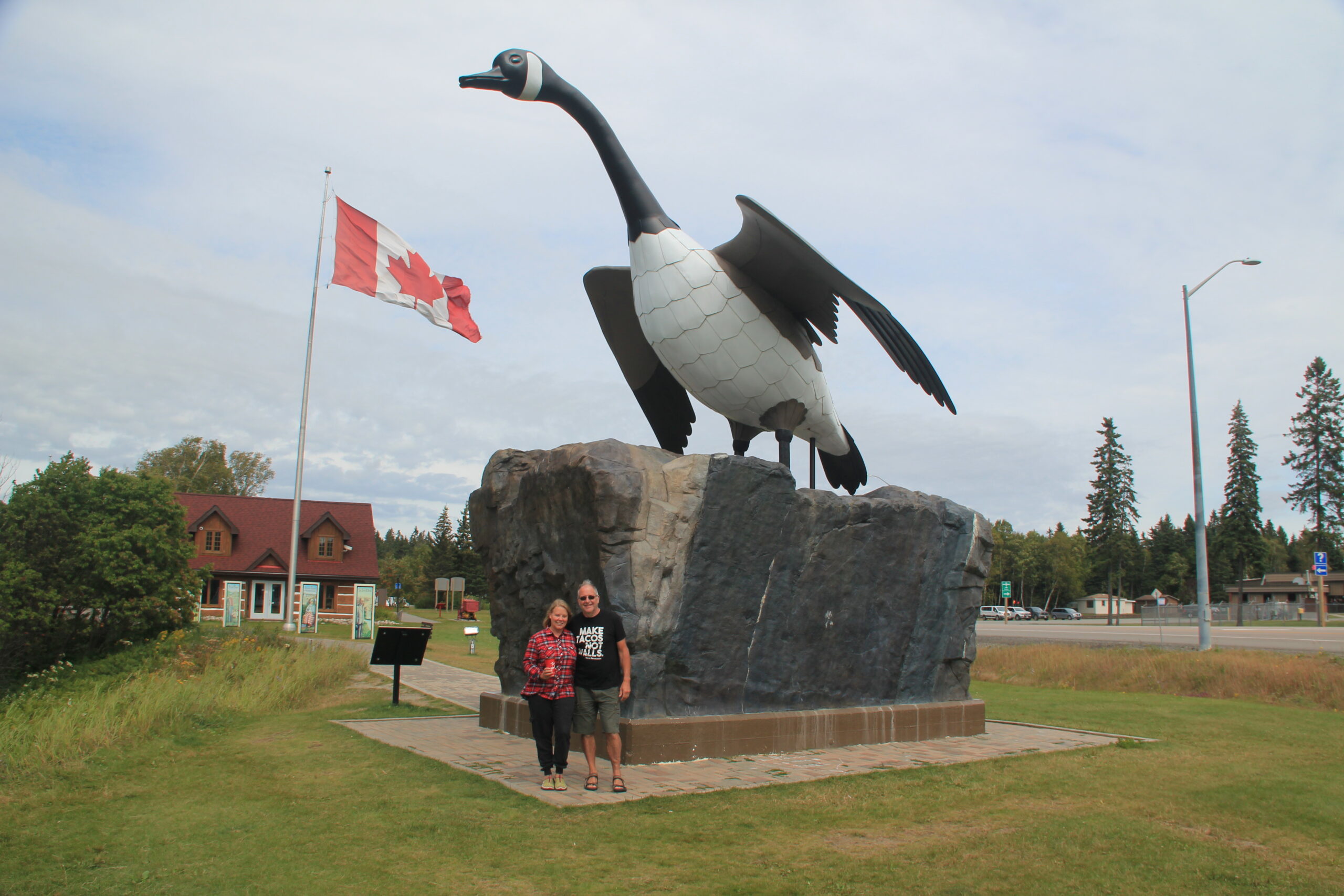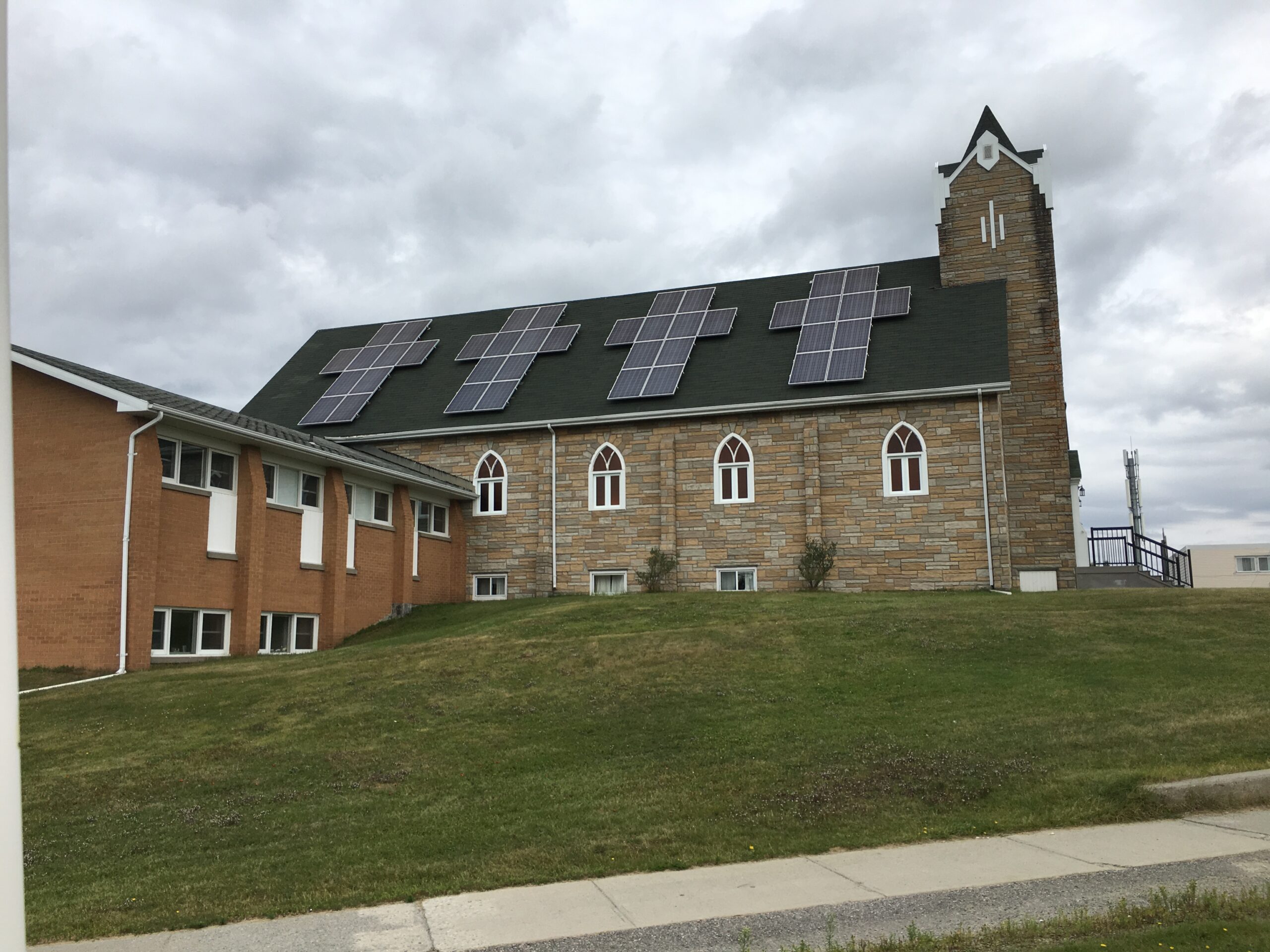 Sault Ste. Marie (pronounced SOO Saint Marie) was a replenishing stop for N&J (food & fuel) before retiring for the night further east. It is also along the 'Lake Superior Circle Tour', where you can continue the drive through the states of Michigan, Wisconsin & Minnesota and return to the starting point of Thunder Bay, ON…. a distance of almost 2100 kms.
---
*As an Amazon Associate N&J earn from qualifying purchases